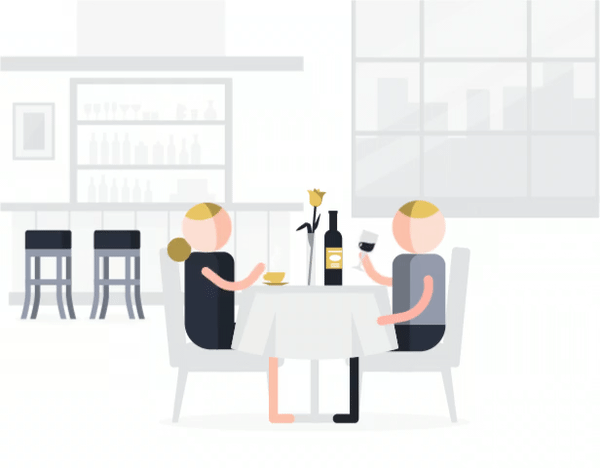 Suiteness BlogHow To Perk Up Your Next VacationWritten by Allison KiolbassaPublished July 31, 2018
The only place to book connecting hotel rooms and suites. Here's how.
As a Suiteness member, you always get exactly what you want, and then some. We're in the business of making vacations better, more affordable, and easier to plan, so keep reading to find out how to perk up your journey with us. 
… you love complimentary food and drinks
Who doesn't love being treated to something extra? A welcome drink here, a surprise sweet treat there… perhaps the way to a traveler's heart is through their stomach.
Ask us about exclusive offers: Some of our hotel partners offer food & beverage credits to our members with their stay, and at some hotels, our members get exclusive VIP status. For example, book Nobu Las Vegas through Suiteness and receive two complimentary drinks and a signature dessert platter at Nobu restaurant, plus 2 VIP line passes to Omnia Nightclub!
…you love exclusive experiences
Our suites come with the following hard-to-get qualities:
Space. Lots and lots of space.
Multiple rooms with beds to sleep the whole crew.
Cool stuff like awesome views, furnished terraces, fitness room, pool tables and more.
Bragging rights.
Pro tip time! Feel like a true Vegas VIP by staying in a suite that has been reserved only for VIP upgrades until now. Suiteness members have exclusive access to the Siena View + Bella View Suite at The Palazzo, for a limited time, starting at less than $100 a person! Imagine a 2-bedroom, 2 bathroom suite with a living room, dining area, access to a full-service spa and the casino downstairs. In this suite, even your family pet can come and hang out while you enjoy the in-suite soaking tub. 
…you love amazing travel deals
Planning a trip can be daunting, and then there's the question of, "am I getting the best deal?". Rest assured, Suiteness always gives you the best available rates online (we even price match if you find a lower rate). Make life easy and find an affordable stay and the most personalized experience so that by the time you start your trip, you've already had time to start relaxing.
What's the trick? Book through our website and you could receive anywhere from 15-40% off on your stay. Want to infuse your trip with a little bit of Italian flair? Try saving 15% at the Venetian! Or maybe you want some of the best sleep you've had in weeks, that could mean 40% off at Park MGM. If you're more of a beach and destination dining kind of person than you'll have to go for 25% off at Mandalay Bay. There is a place to fall in love within all of these options.
…you love having someone else plan your entire itinerary 
The Suiteness Concierge is a team of real people available 24/7, complimentary for Suiteness members, to help you plan your trip right – from finding you the perfect place to stay to arranging anything and everything you might need on your trip. Think airport transport, restaurant reservations, show tickets, a bottle of champagne and a dozen long-stemmed roses waiting for you in your suite… literally, anything you can think of. Just an extra little perk to make sure you take more vacations because "I just don't have the time to plan" is not an excuse anymore. 
Where to go from here: start planning! Our trip planning experts are available right now to help you with options to stay and things to do. Chat with us by clicking on the chat icon on the bottom right. And if Vegas isn't what you want, we'll help you find a place you do.