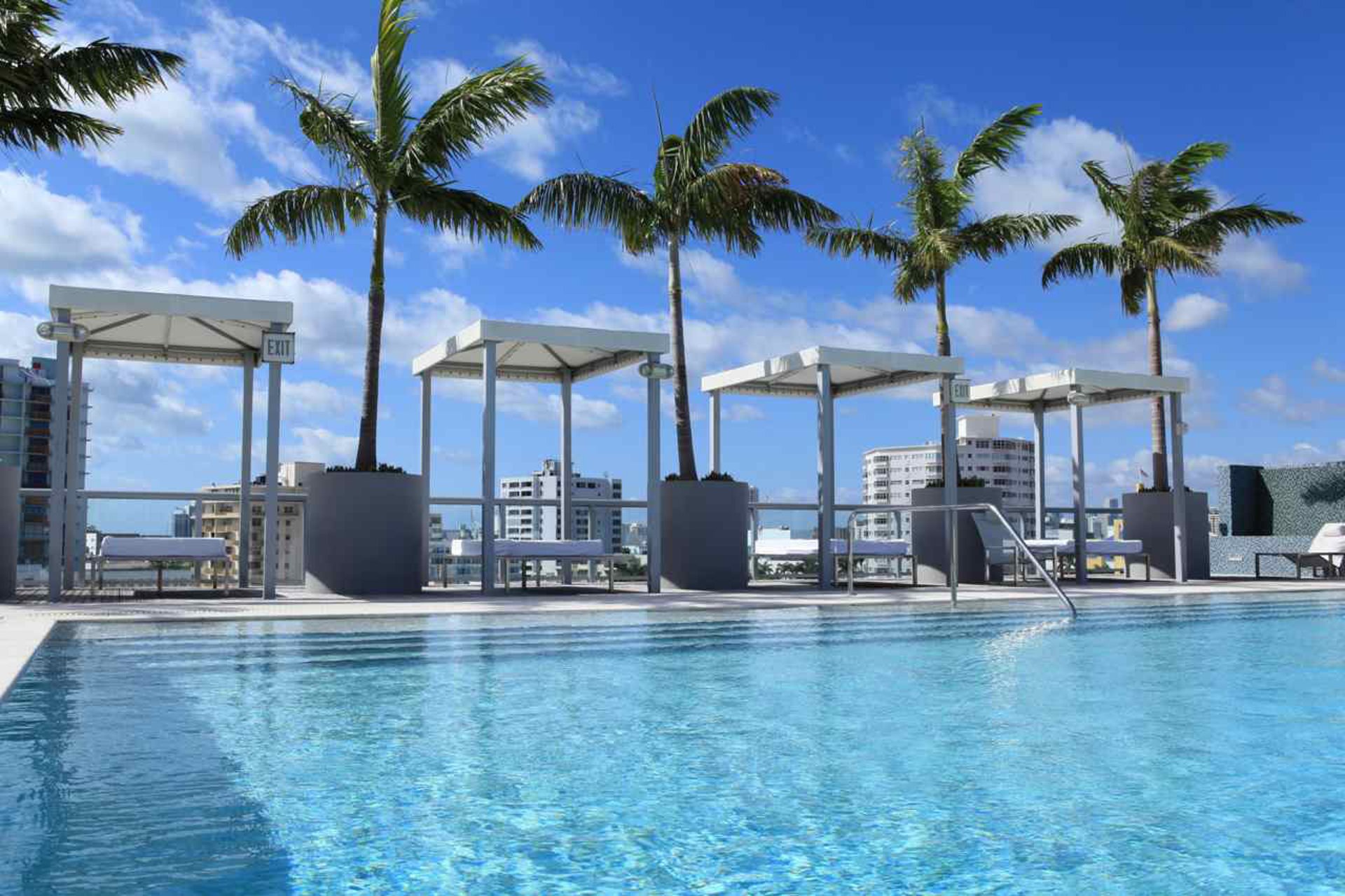 Suiteness BlogBest Kid Friendly Miami HotelsWritten by Kyle KillionPublished May 23, 2016
The only place to book connecting hotel rooms and suites. Here's how.
The Best Kid Friendly Miami Hotels
As Spring comes to an end, it's time to get your tan on with the family! Tropical weather, sunny-side beaches, and an array of fun activities are the perfect reasons for a summer vacation in Miami. Here are few of our favorite kid friendly Miami hotels at Suiteness:
Boulan South Beach
Boulan South Beach  is the perfect place to stay for a mini getaway while still in the heart of the amazing Miami city. It is in a prime location as it is minutes away from shopping, dining, and the Miami Beach Convention. Spend some quality time with the family by taking advantage of the beautiful picnic area that the hotel provides for a nice outdoor lunch with the kids. Or, if you prefer a romantic dinner with that special someone, the hotel provides childcare. The hotel also has amazing stores to shop at, access to a private  beach, and a beautiful outdoor pool!
Fontainebleau Miami Beach
Recreating the style of famous architect Morris Lapidus by seamlessly putting together the Golden Era's charm and modern luxury Fontainebleau Miami Beach is one of the most kid friendly Miami hotels. (and is a fabulous place for adults too!) The gigantic poolscape features an over-sized free-form main pool, an exclusive European pool, several dipping pools, and an interactive waterscape for children. Private cabanas, flat-screen TVs, compact refrigerators, and a butler service enhance the pool area. After a long day at the pool, make sure to check out the coffee shops and cafes for a snack.
The Four Seasons Miami:
The Four Seasons Miami is located in Biscayne Bay, which is steps away from shopping, dining, and other hot attractions. As the summer months roll in, who doesn't want to be outside and sunbathe or soak in the water? Well, the Four Seasons Miami features two breathtaking outdoor pools and a children's pool. If you don't want to be in the sun all day, take a break and check out the shopping on site or use the childcare the hotel offers and have some quiet time.
The Miami Beach EDITION
The Miami Beach EDITION features include a Michelin-starred restaurant run by Jean-Georges Vongerichten, an entertainment area occupying a full floor including a bowling alley, ice-skating rink, and nightclub – all steps away from prime Miami entertainment. This hotel is the perfect place to stay if you're looking to spend time indoors or outdoors. 
The Ritz-Carlton, South Beach
The Ritz-Carlton, South Beach is located right off of Ocean Drive and Lincoln Road, a prime location for Miami's best shopping, dining, clubbing, and other entertainment areas. The Ritz-Carlton features a beach club, personalized spa services and an oceanfront infinity pool for an amazing poolside summer vacation. The hotel also provides babysitting or childcare services for those who want the best of both worlds.