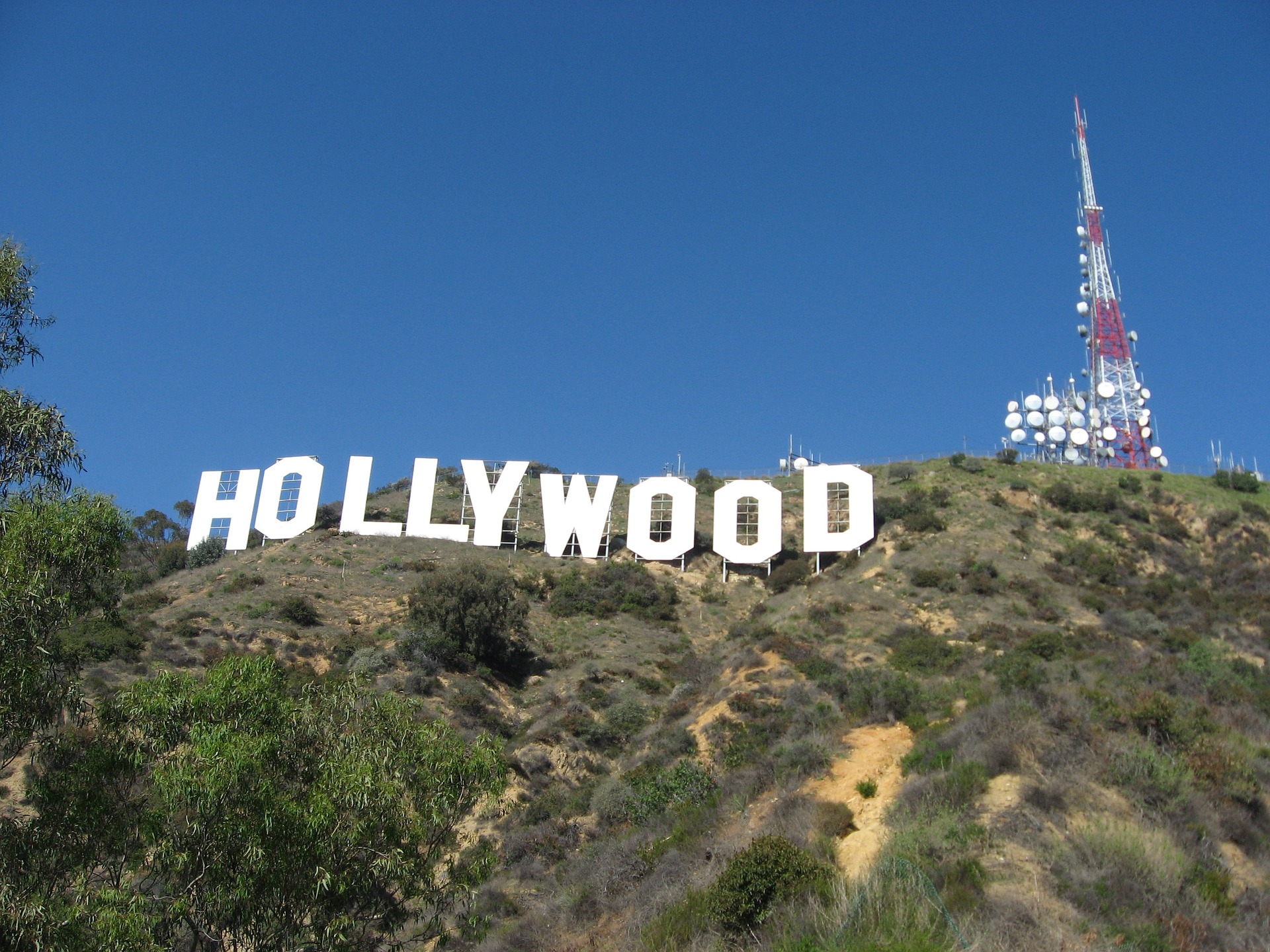 Suiteness BlogA weekend in Los Angeles: Beaches & Beverly HillsWritten by Divya MulanjurPublished April 1, 2016
The only place to book connecting hotel rooms and suites. Here's how.
Complete Itinerary For A Weekend in Los Angeles
A weekend in Los Angeles is just about the perfect amount of time to experience a quick taste of what the city has to offer. This itinerary + guide covers a bit of entertainment, art, nature and a whole lot of good food and relaxation for you to enjoy the perfect getaway weekend in Los Angeles.
Day 0: Checking In
Check in to the heart of West Hollywood to get a taste of Los Angeles.  A few Suiteness favorite hotels in the area include The Hotel Wilshire and The SLS Hotel, both of which are within walking distances of museums, art exhibits, shopping centers, parks, and farmer's markets. After a long day of traveling, you can unwind by walking down the street to LACMA and enjoy a free Jazz concert.  From April until November, the LACMA art exhibit hosts the best free live music every Friday night. Jazz at LACMA has featured legends such as Wayne Shorter, John Clayton, Kenny Burrell, Les McCann, Billy Childs, Arturo Sandoval, Cannonball-Coltrane Project and Ernie Watts. Since the concerts are held outdoors by the Urban Light Exhibit, it makes for a perfect date night with that special someone or a perfect night to have a picnic with the family.
But if you're up for living like a celebrity during your weekend in Los Angeles, check in to a suite at one of the many world-class hotels in the city. The classics like Hotel Bel-Air, Beverly Hills Hotel, Mondrian and SLS Hotel are some of Suiteness favorites – and celeb favorite hangout places too!
The next thing you should do when in Los Angeles is rent a car. Yes, despite the popular horrible L.A. traffic, driving a car is the best way to get around town.
Day 1: Life's a Beach
Los Angeles is as famous for it many beaches as it is for Hollywood. From the ultra-rich Malibu to the casual and Boho Venice Beach, options are plenty – as long as you make the time!
Kick off your long weekend in Los Angeles slowly and relaxed along the casual and carefree neighborhood of Venice. A must go spot for fun and quirky shopping and some good deals if you know the art of negotiation, Venice is lined with quirky shops and boutiques. You will not find any retail chains or big brands here. Head over to Abbot Kinney Blvd, the hip city street for more art, food trucks and boutiques and grab breakfast from the popular bakery, Gjelina. If you're here on a long weekend and if it is the first Friday of the month, you can catch the Abbot Kinney First Fridays: a free-to-attend event that supports local businesses. Pick up some unique and artsy homeware, clothing and more. A 10-minute walk from there is the beautiful Vince Canals Walkway to enjoy a light stroll passing by beautiful homes and boats. Since we are talking Venice, it is worth mentioning the Venice Art Crawl hosted quarterly on third Thursdays, that celebrates the creative neighborhood's independent artists. You could check out the non-profit's site to see what spots are covered and explore them for yourself if you can't make it to one of their events.
Santa Monica is another destination you can cover the same day. Third Street Promenade in Santa Monica is Los Angeles Westside's prominent shopping destination and great for some spontaneous shopping with plenty of restaurants and bars nearby. The Santa Monica Pier is within walking distance (you can rent bikes to get around Santa Monica too) and is morefamily-friendly than Venice. Grab a drink at The Penthouse – the rooftop restaurant and bar at the Huntley Hotel at Santa Monica Beach. Relax with a signature cocktail in a beach cabana while indulging in fantastic culinary creations while enjoying a stunning, panoramic oceanfront view of Los Angeles. And if you're still charged up, brave the commute to Downtown L.A. for some more nightlife at Seven Grand or Perch or head to Hollywood for some partying at popular nightclubs like GreyStone Manor or The Sayers Club.
If you don't like the beach…
Not a beach person? Not a problem! Start your Saturday by visiting the local Farmer's Market. The classic "Meet me on 3rd & Fairfax" is the ideal spot to have a great time with family and friends. Famous stars such as The Beatles visited the peanut butter machine at Magee's Nuts and Frank Sinatra palled around at Patsy's Pizza.The Farmer's Market opens at 9:00 AM, allowing you to explore all of the eateries and shops at a relaxed pace. However, if you only want to stay for a few hours or visit particular spots, check out the Farmer's Market Map.
After indulging in the eateries at the Market, make your way down the block to the historic La Brea Tar Pits. Learn about the Ice Age and admire the larger-than-life creatures that once roamed in Los Angeles such as the Saber-Tooth Tiger and Wooly Mammoth! The tar pits include live excavation sites and provide interactive exhibits that are appealing to people of all ages. The site also includes free admission to CA EBT cardholders with I.D., CA teachers with I.D., active or retired military with I.D., and children 2 and under.
After an eventful day, a great place to end it is at The Grove. The Grove includes the finest shops such as Nordstrom, Banana Republic, Michael Kors, and Coach to name a few. The exquisitely designed shopping center allows for a great place to eat, shop, and enjoy the outdoors. By the center fountain, there are always TV broadcasters such as E! Online, free concerts, or giveaways! You can unwind by reading a book in the 3 story Barnes and Noble store or catch the latest Hollywood movie at Pacific Theaters The Grove.
Day 2: Hangout like a celebrity
And no we're not saying Hollywood Walk of Fame (although if you're a first time visitor, walking down Hollywood Blvd and checking out the Walk of Fame, Chinese Theater, Dolby Theater and pointing to the Hollywood sign atop Hollywood Hills are all things you should do!). Day 2 of your weekend in Los Angeles is for Beverly Hills and West Hollywood, to stroll along streets lined with designer mansions, high-end retail stores, art galleries, museums and trendy cafes and restaurants.
For early starters, a hike on Runyon Canyon is a great way to energize on your fabulous weekend in Los Angeles. Known for the sweeping views of the city and celebrity spotting, the trail is also an off-leash dog park. Hit up The Polo Lounge in Beverly Hills Hotel for brunch, if you don't mind the slightly longer commute. The celebrity-favorite intimate restaurant was constructed in 1941 and has a bar, a dining room and one of the most beautiful flowered patios. Another equally beautiful option and probably closer is The Ivy on the celeb favorite boutique district, Robertson Blvd. Follow brunch with a visit to the Museum Row, Miracle Mile on Wilshire Blvd. You could go to Kayne Griffin Corcoran – the contemporary art gallery featuring works by James Turrell, David Lynch and Daniel Knorr or the Los Angeles County Museum of Art – the world-class attraction that features more than 128,000 works of art from Vincent Van Gogh to David Hockney.
For those of you not interested in historic and contemporary art, perhaps retail art would impress? Hit up Rodeo Drive – the high-end fashion store hub with the likes of Prada and Chanel. Even if you don't intend to buy anything, it's a great place to people watch. Amid all the walking and shopping, there are great places to eat nearby. Not sure about what you're craving? No worries! Get Italian at Doma's, Mediterranean at the Villa Blanca Restaurant, or grab a great steak at Mastro's Steakhouse. LA must-tries include Sprinkles Cupcakes, a gourmet cupcake shop that's a great snack to eat in or take on the go! Also, make sure to stop by the infamous Urth Caffe Beverly Hills for fine teas, organic coffees, and fresh breakfast and lunch plates.
While you're in Beverly Hills, try and drive past Spadena House, also known as The Witch's House – a charming little storybook house that's a popular offbeat attraction in L.A. You could also head over to Bel-Air if you have the time. The high-end residential neighborhood is worth a visit, but if you would rather chill with a drink, then head on over to The Bazaar by José Andrés to enjoy their Smoke on the Water, or for people who dare the traffic, The Upright Citizens Brigade Theater – a comedy club in Hollywood is a great idea to laugh the night away.
Of course, just a weekend isn't enough time to explore the entire city and everything it has to offer. But this itinerary should give you a good start to what should be a series of recurring visits to the City of Angels. If you would like to explore more options, popular neighborhoods, off-beat things to do and best places to stay, check out our City Guide: Los Angeles.