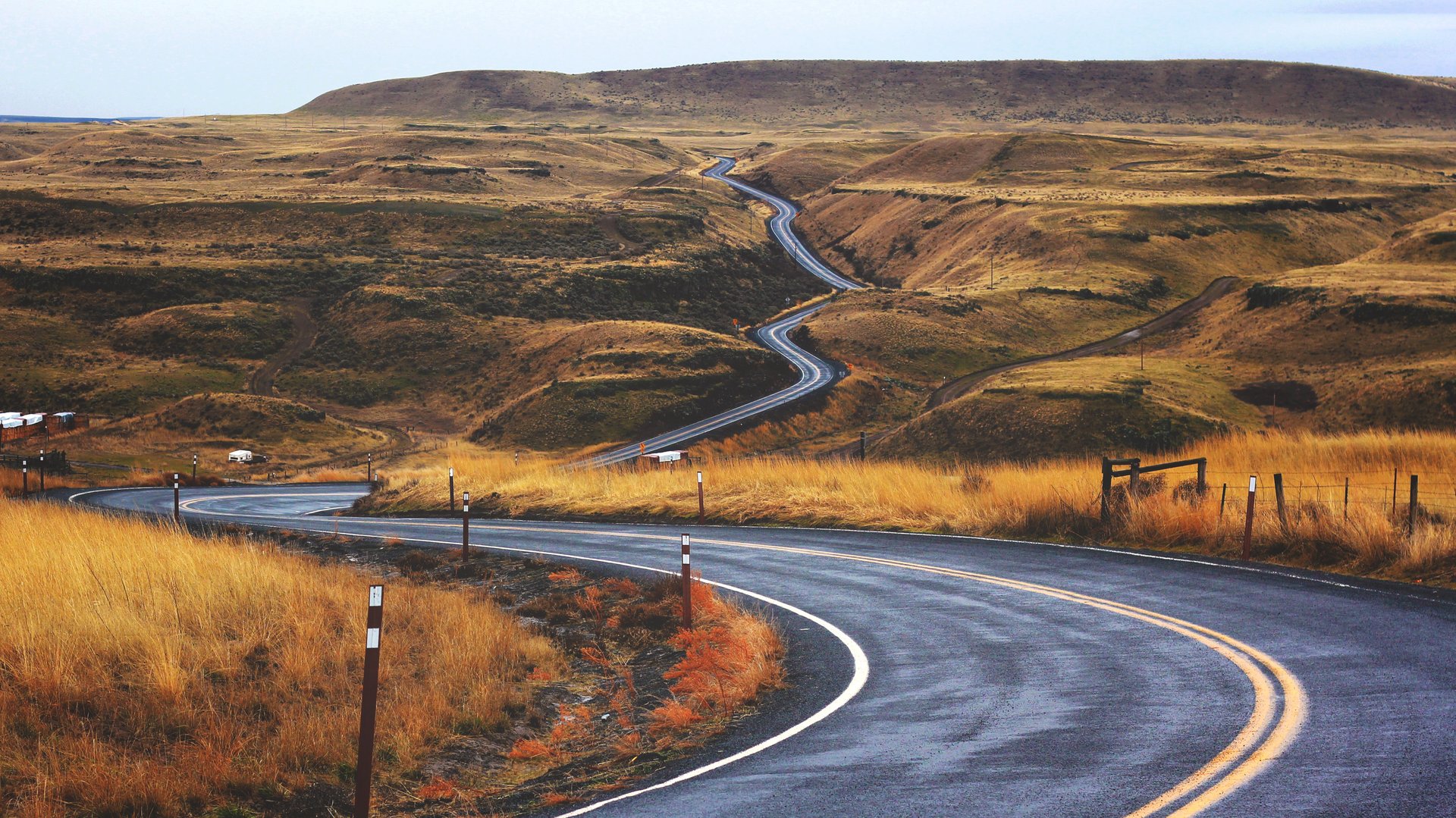 Suiteness BlogTop Travel Trends for 2017: Travel Tips and InspirationWritten by Divya MulanjurPublished January 9, 2017
The only place to book connecting hotel rooms and suites. Here's how.
The last few years have seen an uptick in international travel trends, with the self-seeking practice of "experiential travel" leading the charge for top travel trends in 2016. The reason being that contemporary travelers want to experience local life and a truly meaningful connection with the places they visit. In what is perhaps a bit of an oxymoron, the consensus among travel aficionados is that the world is getting smaller. And we mean that in the best way possible. What were once seen as distant, remote destinations, are now easily accessible. All thanks to decreasing airline fares, growing accommodation options, and a pervasive enthusiasm to leave our comfort zones, and experience something new. Of course, there are only so many vacation days we can take in a year. And so, to help you get started, we've put together a list of the top travel trends for 2017. Here are the best types of trips to take, things to do, and best places to visit this year.
#1 – Go on a Long Distance Hiking Trip:
Among top travel trends, one that is fast rising is the idea of active vacations. Travelers can both explore the natural beauty of new and unexplored areas while treating their bodies to healthy exercise and endurance activities. Venturing into the quiet seclusion of a natural trail is perhaps the best way to clear your mind, test your strengths, and find the quiet moments of epiphany in which to re-assert your life's goals. This year, all of Canada's national parks will offer free admission. Take the opportunity and trek through the turquoise lakes and looming mountain peaks of Banff in Alberta.
#2 – Plan a Road Trip:
Most of us take for granted the various adventures we can find in our backyard. The grand U.S. highways boast a wealth of opportunities. People seemed to realize that again in 2016 – last year saw a rising trend for road trips. Why not take to the road in 2017 and explore nearby wonders. You will discover a wealth of sightseeing you'd otherwise miss on a plane. If you find yourself in Miami, leave the mainland behind and explore the 120-mile-long island chain of the Florida Keys on the U.S. 1. Rush past lighthouses, visit underwater coral reef parks and make a pit stop at the island of Islamorada for a swim with the dolphins.
#3 – Visit Vanishing Destinations:
A changing climate and human activity have taken a toll on some of the world's natural wonders. Take the chance to visit places that might soon disappear or change for good. Visit The Great Barrier Reef in Australia, and explore the breathtaking outdoors while you're there. If not, you can bundle up and admire the beauty of the vast Antarctic.
#4 – Go on a River Cruise:
Although smaller than ocean liners, river cruise boats allow you to see the often missed parts of a city. You will save the long lagging times at open sea and have a chance at a more intimate and exploratory experience of the places you visit. River cruises are much less about the cruise itself, and much more about where you are cruising towards – neatly meeting the demand of experiential travel. Try a cruise on the River Thames in London, or board an Aqua Expeditions liner on the Hudson River in New York.
#5 – Take a Volunteer (do-good) Trip:
There are bigger ways than couch surfing and Airbnb stays to connect with the local culture. Many organizations nowadays help travelers find ways in which to give and do something valuable at the places they visit. Impoverished or challenged areas are often forgotten or disregarded as a travel destination. Adventurous travelers find incredible reward and self-realization, along with a great cultural understanding by joining volunteer efforts. From ecotourism and indigenous travel to volunteerism and eco-friendly hotels, travelers are seeking more immersive experiences. Explore sites like Go Overseas for opportunities referred by trusted professionals. Consider areas like Hoi An, Vietnam, or travel to Elephant Nature Park in Thailand.
#6 – Go on Safari
Conservation efforts in Botswana have encouraged the growth of the recently shrinking population of Lions. This spring, Duba Plains Camp will open along the Okavango Delta. The private 77,000-acre project will continue its mission of wildlife protection while offering a luxury-tented camp for conscious visitors. This northern Botswana region is populated with lions, elephants, and more elusive species, like the lechwe. Travelers will find river safaris and habitat exploring opportunities. Give yourself a chance and leave your comfort zone, we promise you will not regret it. Close observation of the majestic species that share our world will offer you a heightened outlook on life, like nothing else can.
#7 – Go on a Wellness Retreat:
The concept of restorative vacations has been a hot topic for the past year. But there is more to it than simple relaxation-induced coma at a lofty spa. Consider a spa vacation, or a journey to more remote locations like the Vana Malsi Estate in Uttarakhand, India. Here you can experience a spiritual retreat, delving into Ayurveda, Tibetan healing, yoga, and other therapies, all part of a personalized healing retreat for each guest. While you're at it, you'll coincidentally be forced into a much-needed tech detox, another one of this year's top travel trends.
#8 – Go on Guided Group Tours
Although usually understood as being herded around through tourist-trap landmarks and corny-scripted fun facts, group tours are on the rise. Discerning travelers now recognize the value of special group arrangements. Making group tours a sophisticated top travel trend. Tour operators and guides have also picked up the demand, offering group travelers exclusive access and insider information on some of the world's most elusive landmarks. Consider a visit to Rome, and a private group tour underneath the Colosseum. Or for something a little more active, look into backcountry skiing through the Grand Tetons in Wyoming.
#9 – Make Use of Concierge Services:
Taking advantage of good concierge services can be the difference between an ok trip that's just barely memorable, and an unforgettable transformative vacation. Concierge services can help travelers navigate a milieu of challenges, especially when traveling to a foreign or remote area. What's more, you don't need to spend a fortune to gain access to personal concierge services. Sites like air concierge, helping you book the best airfare, and even our own services here at Suiteness, will offer customers a personal concierge. The added aid can help you book ahead when it comes to shows, restaurants, and special events around your time of visit. Use of concierge services was a growing trend in 2016 and is a more than worthwhile top travel trend to jump on for all your 2017 travels.
#10 – Throw it All Out The Window, Visit Las Vegas:
Although a strange follow-up to a wellness retreat, Las Vegas has a lot to offer. Dark days of the once declining Vegas are long gone. The bombastic Sin City has been seeing consistent record-breaking tourism, quickly becoming one of the top travel trends. A number of new tourist venues have been added to the Strip along with a host of hotel revamps, improvements, and newly opened casinos and resorts. For example, MGM's outdoor strip of dining and drinking venues now boasts an open-air urban streetscape promenade. In addition, the T-Mobile Arena is now a major concert venue, premiering its opening night with the likes of Guns And Roses. The city has changed, but its massively fun offerings remain the same—so don't miss out if you haven't had a chance to visit Las Vegas yet.
Some last things to consider are the current strength of the dollar and the all-time-low for crude oil prices. Combined, the two make for cheaper travel, and a higher rate of conversion when going abroad. With money to splurge and lower travel costs, if there was ever a year to travel, it's 2017.