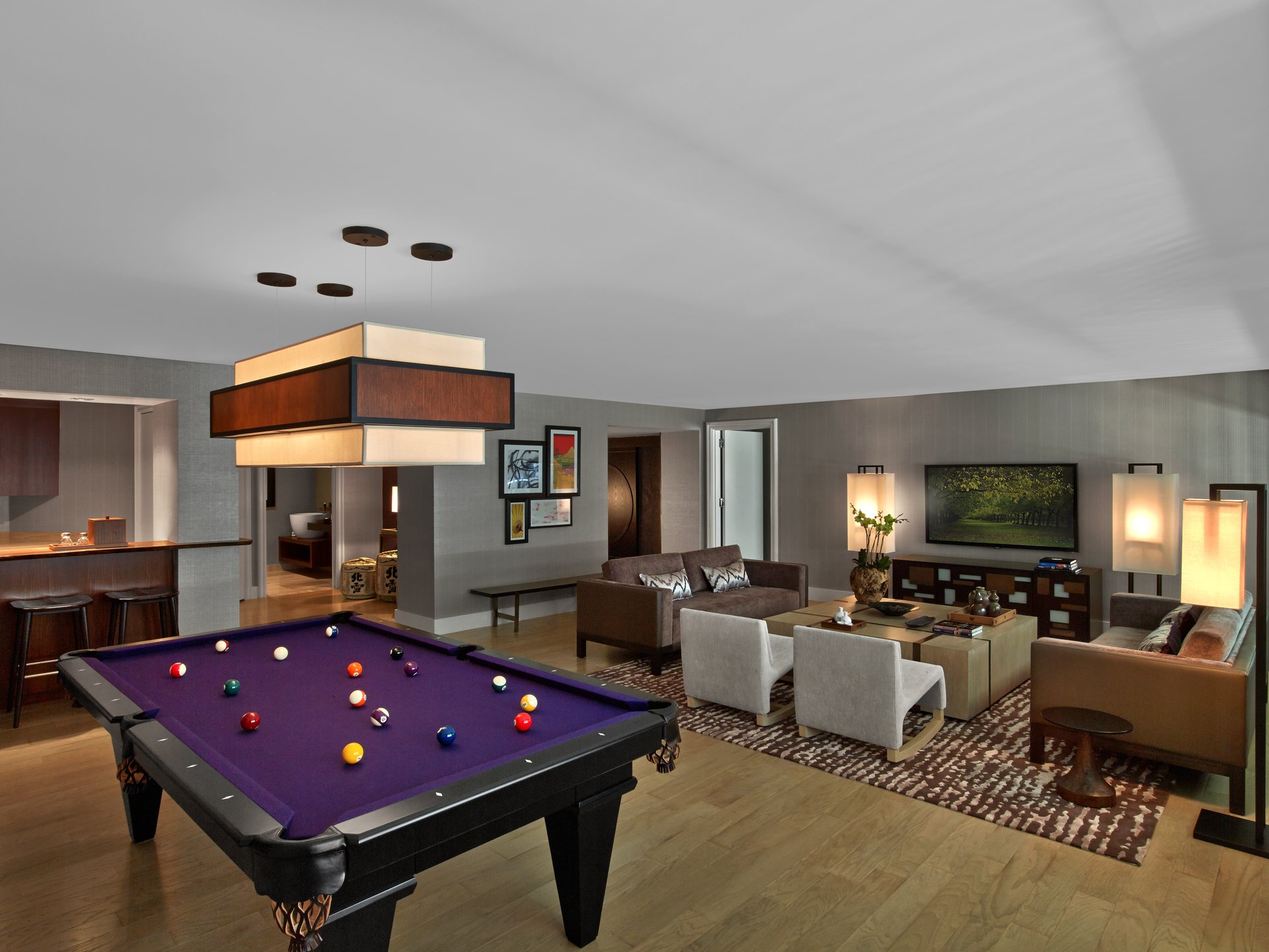 Suiteness Blog5 Reasons Why You Should Book A SuiteWritten by Divya MulanjurPublished December 15, 2015
The only place to book connecting hotel rooms and suites. Here's how.
It makes more sense now to book a suite than ever before. A luxury suite is much more than just a status symbol – it is in fact, in a lot of cases, the economical option to booking hotel rooms. How?
Chances are you don't even realize you need a suite!
You're traveling in a group
It might actually make more sense to just book a suite instead of multiple hotel rooms. With Suiteness, you can search for suites that can accommodate up to as many as 12 adults! Now say you're looking for a cost-efficient option to accommodate a group of 12 adults, but still want the best that Las Vegas has to offer. What if you could get one of the most stylish Vegas suites at a luxury boutique hotel, that also comes with 3 bedrooms? That's 2900 square feet of space with a separate media room, a bar area, a billiard table and other complimentary amenities. We're talking about the 3-bedroom Sake Suite at the upscale Nobu Hotel at Caesars Palace, and this will cost you as less as $133/person/night (all this without having to worry about renting a house that might not have clean sheets and functioning bathrooms). Booking standard rooms for a group that big, at a hotel at par with Nobu Hotel might turn out to be much more expensive.
You don't want to end up paying for additional amenities
Let's consider the example above. Here are some amenities that come with the Sake Suite at Nobu Hotel, at Caesar's Palace:
VIP Manager to help get you exclusive access to activities all over Vegas
Priority reservations to hotel attractions and VIP access to Nobu Restaurant
Private pool entry
Line privileges into OMNIA Nightclub
Free round-trip airport limo service
Free access to Qua Fitness Center
Free valet and self-parking
Free Wi-Fi access
Free access to 5500-square-foot state-of-the-art fitness center
That's a lot of sentences that start with the word 'free'! Many of the so-called 'frills' that come with a suite are stuff you end up paying for anyway when you book a standard room.
A luxury suite is no longer an elite-only privilege nor is 'traveling fancy' the only reason to book one.
You're traveling with the whole family (and kids)
We understand how it can be when traveling with family and staying in a standard room – you can't watch TV if the kids are asleep, you have to share the TV with the rest of the family, wait your turn for the bathroom – just to name a few pain points. Booking a suite with multiple rooms does away with all of that and you can stay comfortably – a home away from home, only more luxurious, because isn't that what a hard-earned vacation deserves?
Suiteness is currently the only OTA where you can book multi-room suites with a spacious gathering area, separate bedrooms and multiple bathrooms. This gives families and groups the option of booking an entire apartment with the comforts, safety and amenities that they do not get from a vacation rental. Read more.
You're celebrating a special occasion
If it's a once-in-a-lifetime occasion, it most definitely deserves the suite life treatment.
Book a suite to stay together
Why stay separately if it's a family vacation? Yes, it's family fun to ride a roller coaster, or go hiking or explore a national park. But think about all the memories created unwinding on the couch of your living room after a long, crazy day, or while cooking together in the kitchen. You can make the best of your family vacation, bonding over special moments by booking a multi-room suite, comfortably staying together, creating memories that will last a lifetime.
So the next time you're traveling, check if it makes more sense to book a suite.