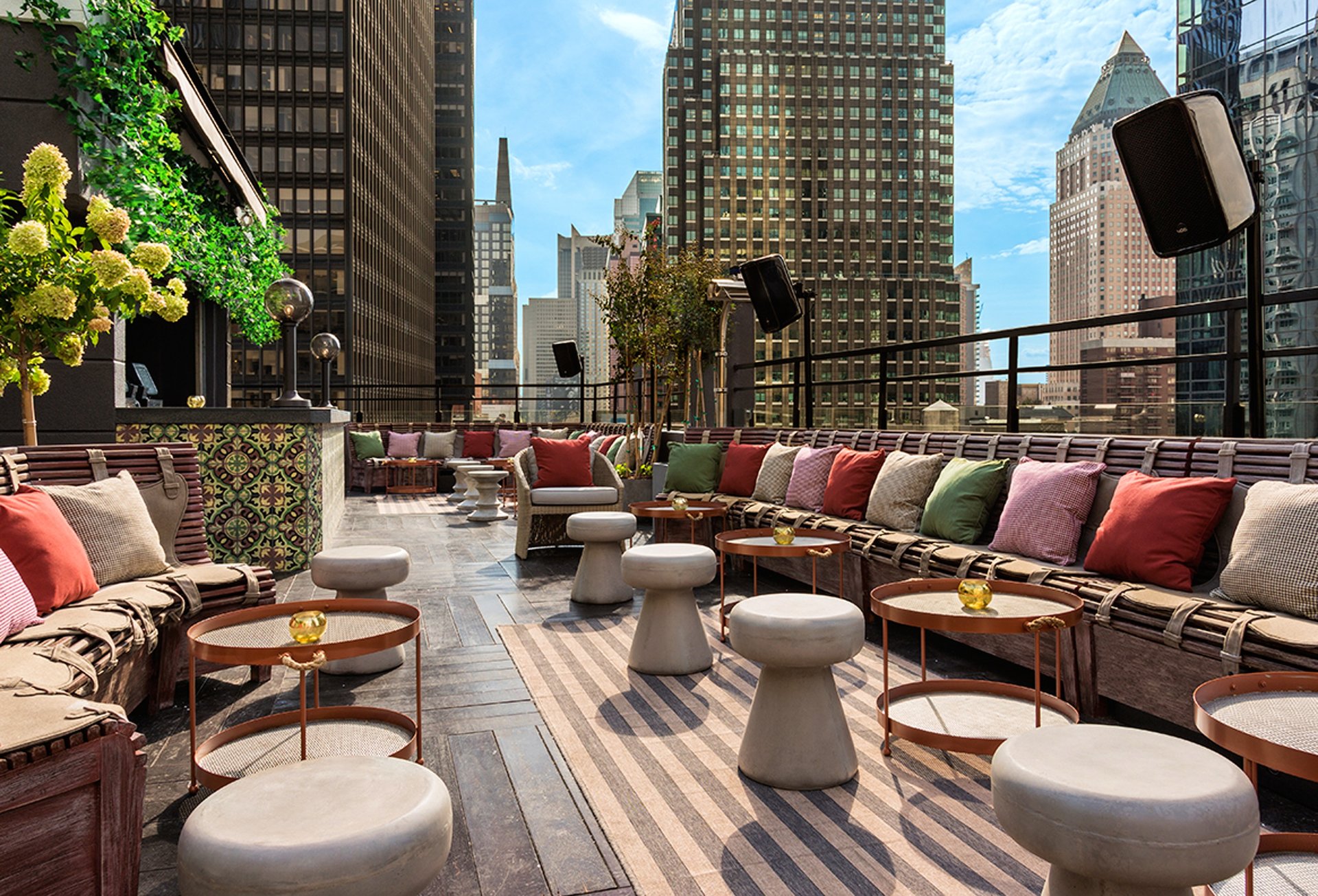 Suiteness BlogDream Midtown Boutique Hotel NYC: A Unique TwistWritten by Divya MulanjurPublished September 14, 2016
The only place to book connecting hotel rooms and suites. Here's how.
Why a boutique hotel?
A boutique hotel offers a handful of unique experiences to those who like to indulge in some pampering. Each boutique hotel has one-of-a-kind aesthetic footprint, something that you cannot replicate. Also, with highly attentive and knowledgeable staff, the services are unparalleled to what you experience at larger chain hotels. Thus, it offers a curated experience for every guest. And all of this and more exists at the Dream Midtown boutique hotel that inhabits the streets of New York City.
Rise Of Dream Midtown Boutique Hotel
The Dream Midtown boutique hotel is a casually elegant New York City classic structure that was once housed in a stunning 1800s Beaux-Arts flatiron building. The 221-room boutique hotel underwent a recent renovation that evolved a floor-to-ceiling transformation. This re-modernized the lobby, guest rooms and entertainment and dining areas. The interior blends together vibrant colors and strong aesthetic elements that create an inviting environment. The exclusive architecture with artwork strategically incorporated in the interior design tucks away surprises at every turn for guests to stumble upon. Hence, the ultimate juxtaposition is created by closely blending contemporary and traditional designs.
Adorned with modern design, the elegant suites are inviting, while offering sweeping views of the iconic NYC skyline and nearby Columbus Circle. Additional amenities include minibars and spacious living room areas fit to host your friends. Therefore, with all the swanky plush furniture, flat screen TVs and killer views, you'll have plenty of entertainment at your fingertips. For further entertainment within the Dream Midtown boutique hotel, head up to the PHD Terrace indoor/outdoor rooftop lounge that offers up close-up views of the skyline. Additionally, on-site dining from the popular hot spot Italian restaurant, Serafina, is a culinary treat. 
A Boutique Hotel For Your Furry Friend
A most noteworthy special amenity: Dream Midtown in all its glory and posh vibes practices being a pet-friendly establishment.  Dream Midtown understands the need to bring along your furry pal as a travel companion; hence, their attentive services ensure your pet gets what it needs.