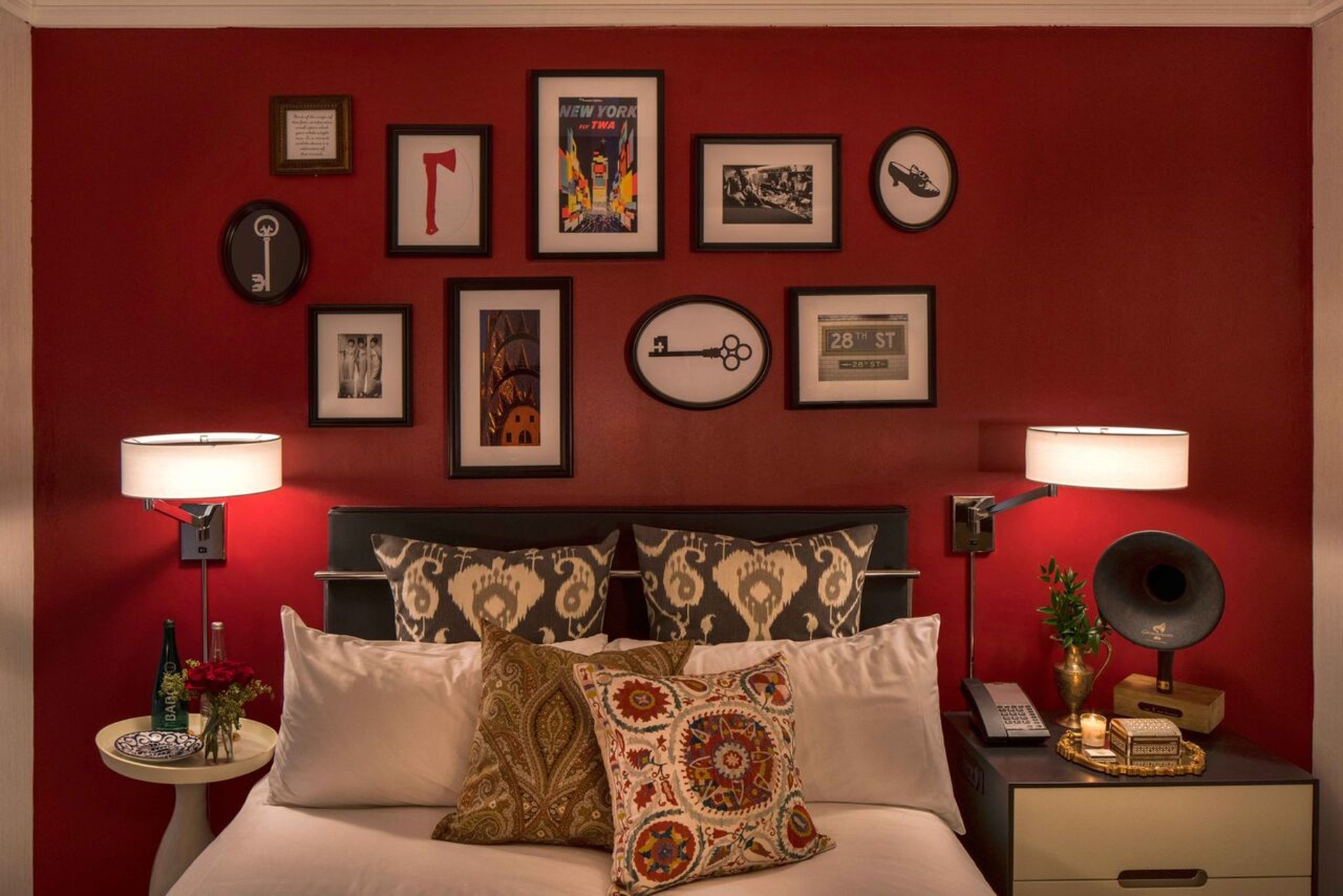 Suiteness BlogA Luxurious Suite Stay in NoMad: Redbury New YorkWritten by Divya MulanjurPublished September 16, 2016
The only place to book connecting hotel rooms and suites. Here's how.
A Bustling Neighborhood
NoMad, or otherwise known as North of Madison Square Park, is a neighborhood that once housed jewelry, luggage, and perfume wholesalers, leaving little room for residential space. But today, NoMad has been transformed into a trendy, high-energy neighborhood. It offers some of the best culinary options and luxury spaces available in New York City. Most noteworthy opulent establishment here is Redbury New York.
Old World Meets New at Redbury New York
Located in prime NoMad location, Redbury New York is set in walking distance from Theatre district, Museum Row, and Madison Square Park, and many other City hotspots. However, The Redbury offers enough fun and play before you even hit the streets of New York City. The popular and classy Roman-inspired Pizzeria, Marta, is housed on the first floor of the hotel. The pizzas here are served with a mastered thin crust and crisp factor all the way down to their last bite. Especially make sure to order their signature Funghi Pizza, with all the premium mushrooms cooked to a perfect smoky flavor. Also, Marta's bar has an excellent cocktail selection. But if you're more of a craft tap beer-drinker, head to the lobby lounge.
Characteristic Decor
Upon walking into the lobby of Redbury New York, you'll notice elements of the old world infused with modern design. As a result, it brings 1920s inspiration and high-end luxury to its guests. Additionally, bright colors and mixed patterns adorn the elements in the spacious rooms. The vibrant walls are adorned with quirky artwork. So, you'll probably notice that one of the artwork comes personalized with YOUR name on it. What a neat, curated touch, right?! Sorry for spoiling the surprise. Their incredibly plush down duvet and 300-thread count bedding means sweet serene sleep. It might even entice you to order room service for breakfast the next morning–don't worry, there's complimentary WiFi available for you to Snapchat your heavenly bed-in-breakfast!
When you're ready to leave your suite, ask us about the perks you get on prime selection and access to shows, restaurants and much more around the City. We'll help you do New York the right way. You won't be disappointed.