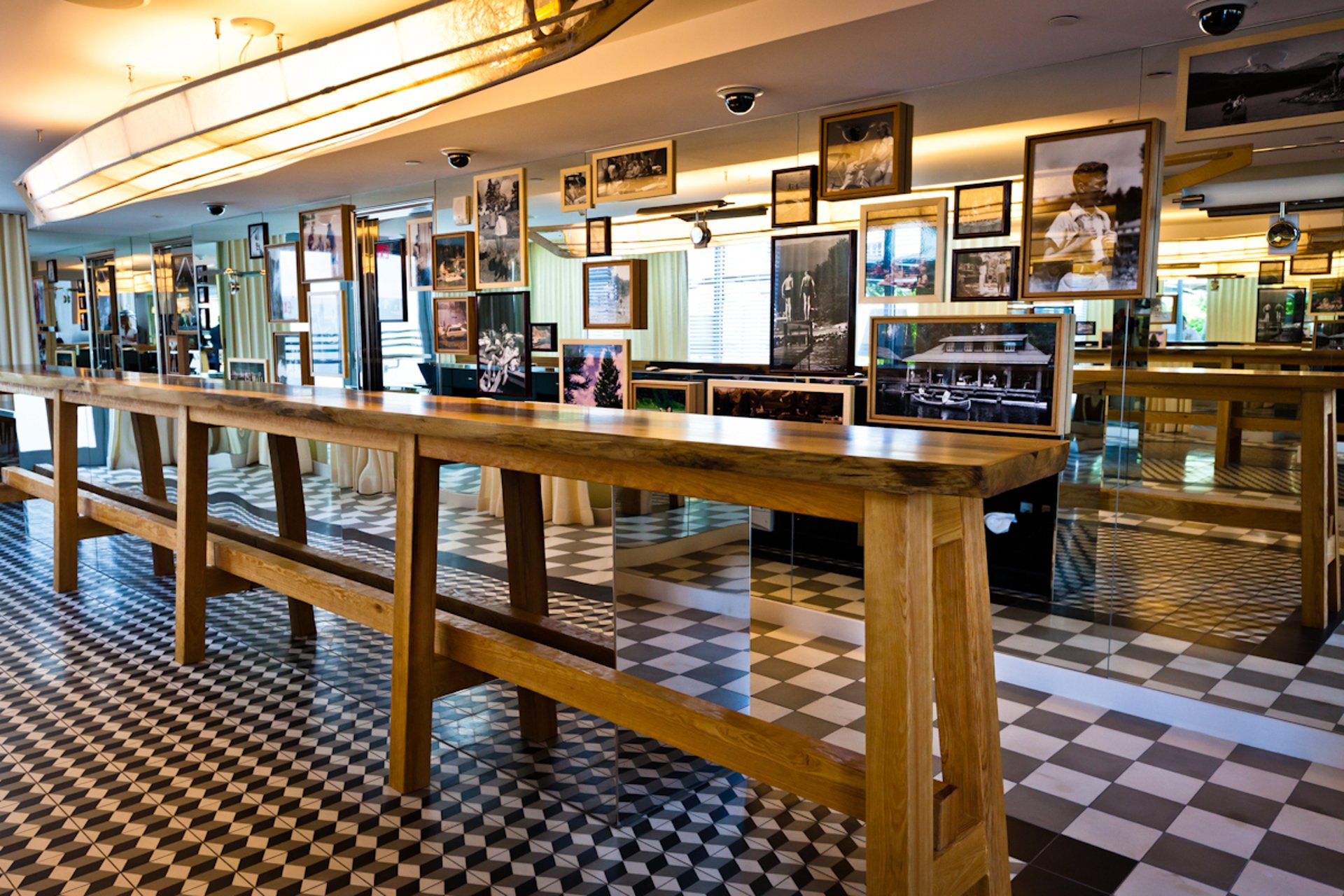 Suiteness BlogVilla Penthouse SLS South BeachWritten by Divya MulanjurPublished September 26, 2016
The only place to book connecting hotel rooms and suites. Here's how.
SLS South Beach: Party Paradise
Picture this: laying out on a beachfront chair. The salty and sultry ocean breeze is right at your fingertips. You're soaking in the sun (with SPF, of course). A server comes by and sets down your carefully crafted mojito, with its potent fresh mint. A refreshing retreat. Since it's opening in 2012, this stylish South Beach luxury boutique hotel has been one of the hottest Miami places to be spotted in. This oceanside glory is all about delivering experiences.  The Villa Penthouse SLS South Beach kicks the curated touches up a notch. Travelers come here to soak up views of the beach, play at pool parties, and indulge in fine dining.
A star-studded history with french-inspired design by Philippe Starck and Lenny Kravitz makes this hotel a celebrity hot spot. Their creativity can be seen in its 140-room Art Deco interior design. The main attraction here is a strong presence by none other than the masters of premier nightlife, Hyde Lounges. Hyde Beach offers a new kind of experience from their Los Angeles and Las Vegas counterparts. It's their first day and nightlife oceanfront location. With an 8,000 square foot pool, indoor-outdoor space on the beach, Hyde Beach knows how to deliver a really sweet pool party. With talented DJs spinning top 40 and EDM remixes most days, it's a stylish spot that stays bumping 7 days a week. Additionally, the crafty mixology and cuisine means you can drink AND get your eat on.
Villa Penthouse SLS South Beach: A Gem
You can't go wrong with the Villa Penthouse, SLS South Beach. Featuring a creamy color palette and vibrant accents, the Villa has plenty of space for entertaining or stretching out after a busy day of adventuring around Miami. Wake up to complimentary breakfast for two and get ready in a large luxurious bathroom. Bask in the Miami heat and take in captivating views from a private wrap-around terrace that comes equipped with swank furnishings. Additionally, the wet bar makes it convenient to bartend and impress your guests. With a massive amount of space, the Villa Penthouse at SLS South Beach is perfect for group entertainment. 
See the opulence for yourself by taking a detailed Suite 360° Tour. But beware. You'll want to book your stay right away.