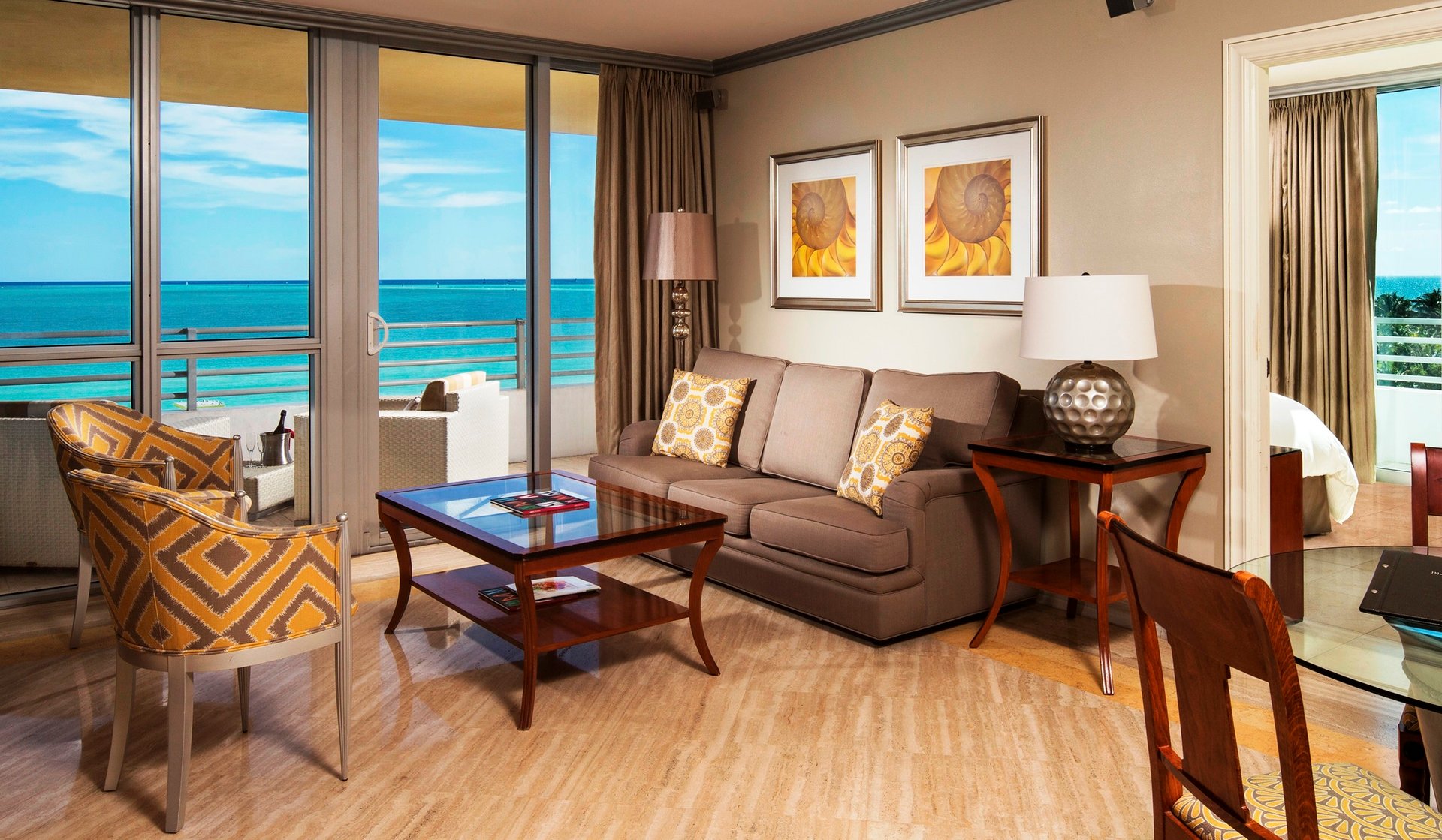 Suiteness BlogMiami Oceanfront Luxury Suites at Hilton BentleyWritten by Divya MulanjurPublished September 28, 2016
The only place to book connecting hotel rooms and suites. Here's how.
Hilton Bentley South Beach
The beachfront location on the white sands of South Beach makes the Hilton Bentley an exceptional Miami stay. While located on the southern tip of SoBe, Hilton offers prime location close enough to all the action but far enough to escape Miami mayhem. This place delivers if you are looking for Miami oceanfront luxury suites. Here, there are state-of-the-art wellness facilities that help you rejuvenate. This includes a fitness center and full-service spa treatments that can even be brought into the privacy of your own room. All the rooms are suites that include either full kitchens or kitchenettes. Which means plenty of space for your traveling party. High-class furnishings create an exclusive, posh environment. And the marble bathrooms mean getting ready in luxe style. Additionally, you can get super comfortable and cozy in Hilton's signature Serenity beds or soak in bubbles in the jetted tubs.
Miami Oceanfront Luxury Suites
Our Miami oceanfront luxury suites bring you sweet views and sounds of the ocean right to your door. Relax in your spacious living room while enjoying the beautiful blue water. If you don't want to let all that sun in, no problem. Shut it out with the black-out drapes available. But for those of you who would love a sun bath (with generous amounts of SPF applied, of course), step out into your very own private pool and garden in our Penthouse Suite. It's all the privacy you could desire, complete with a rooftop terrace to get up close and personal with the ocean. Ladies and gentlemen, these are Miami oceanfront luxury suites at their finest! 
Your privacy doesn't have to end once you step out of your suite. With a private beach area reserved by the hotel, you can lounge out ocean-front while bartenders pour up refreshing drinks for you.
Book yours today, you won't regret it!