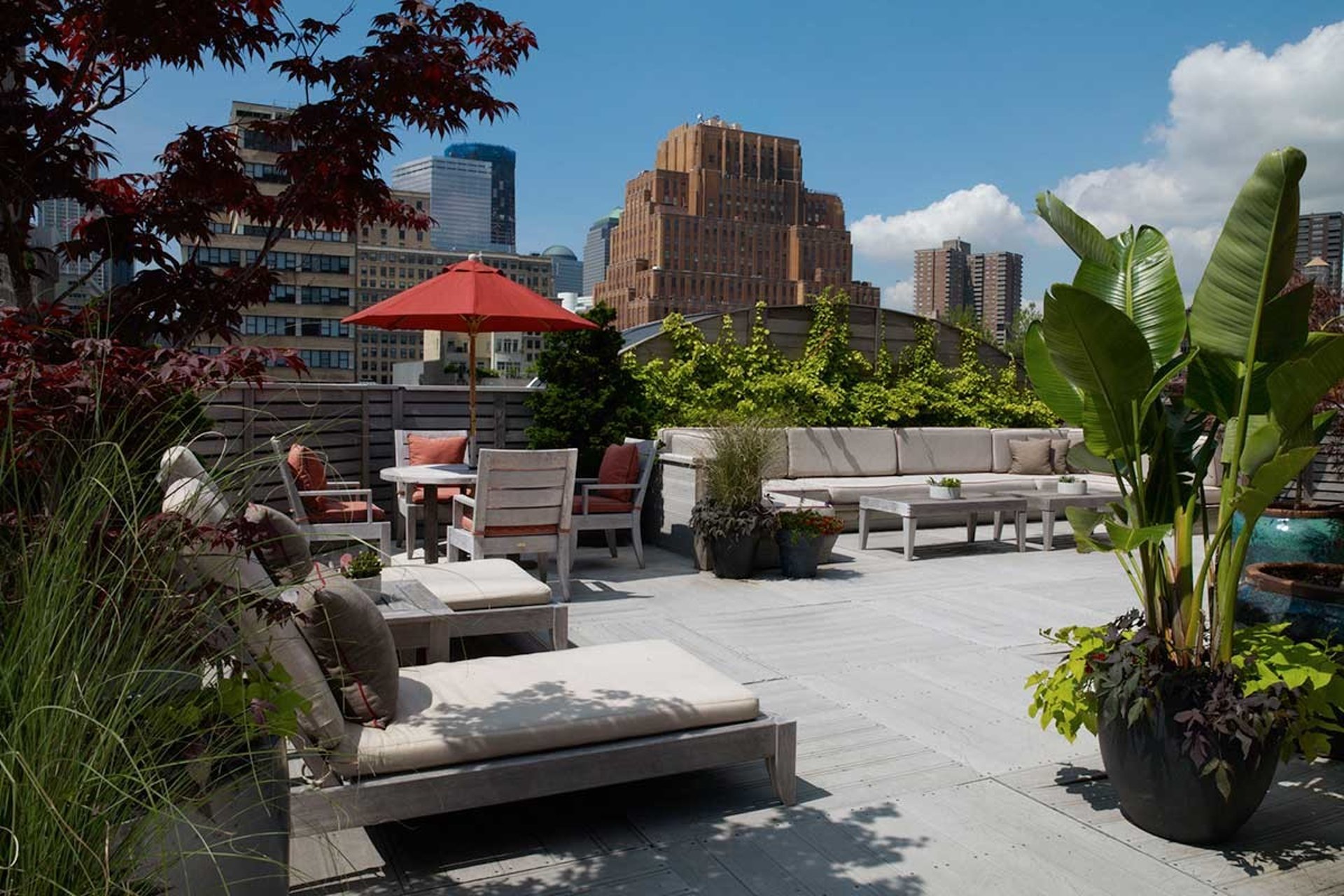 Suiteness BlogTransformation of The Roxy HotelWritten by Divya MulanjurPublished September 20, 2016
The only place to book connecting hotel rooms and suites. Here's how.
Transformation of The Roxy Hotel
When we think of NYC establishments that completely changed their image to fit the ever-growing hustle and bustle of the concrete jungle, one place stands out the most. The transformation of The Roxy Hotel. Located in the heart of TriBeCa, The Roxy puts you in walking distance to the most happening neighborhoods in the City. No really, you can actually walk to SoHo, Lower East Side, and West Village from here. In fact, they've received bragging rights for their prime location, spacious rooms, and entertainment options that draw in a crowd unlike any other. Here, you will see families dining together after a long day of exploring NYC. You'll also spot solo travelers and even working professionals discussing office matters in hushed tones.
The Renovation
The transformation of The Roxy Hotel added some serious flair by redesigning all 201 of its guest rooms and suites recently. The modern and dramatic 8-story atrium is a wow-factor for your aesthetic senses. The hotel offers luxury and chic interiors throughout its property with high-design flair. All rooms come with contemporary amenities such as complimentary WiFi (which is slapped on as a premium in other hotels). Not to mention the iPads, media stations and hubs. For suites, you can request iMacs and goldfish (not the kind you want to eat). Additionally, every floor has coffee and tea readily available.
The coolest part about this hotel? It breathes life into traditional live entertainment vibes that once made TriBeCa an infamous jazz scene decades ago. This occurs at an underground jazz club called The Django, located in a little nook within the hotel. The attention to detail here allows you to travel way back in time. You get to truly experience a different era altogether. A cocktail lounge, a new restaurant by Chef Joseph Abbruzzese, and another jazz joint called Jazz Club all make for great dining and entertaining experiences within Roxy walls. Beware: the food and cocktails will exceed your expectations, so you may finish it all before you even snag a picture for your Instagram. The transformation of the Roxy Hotel itself isn't limited to just being any au courant luxe hotel accommodation, but also currently one of the hottest nightlife destinations in the City.