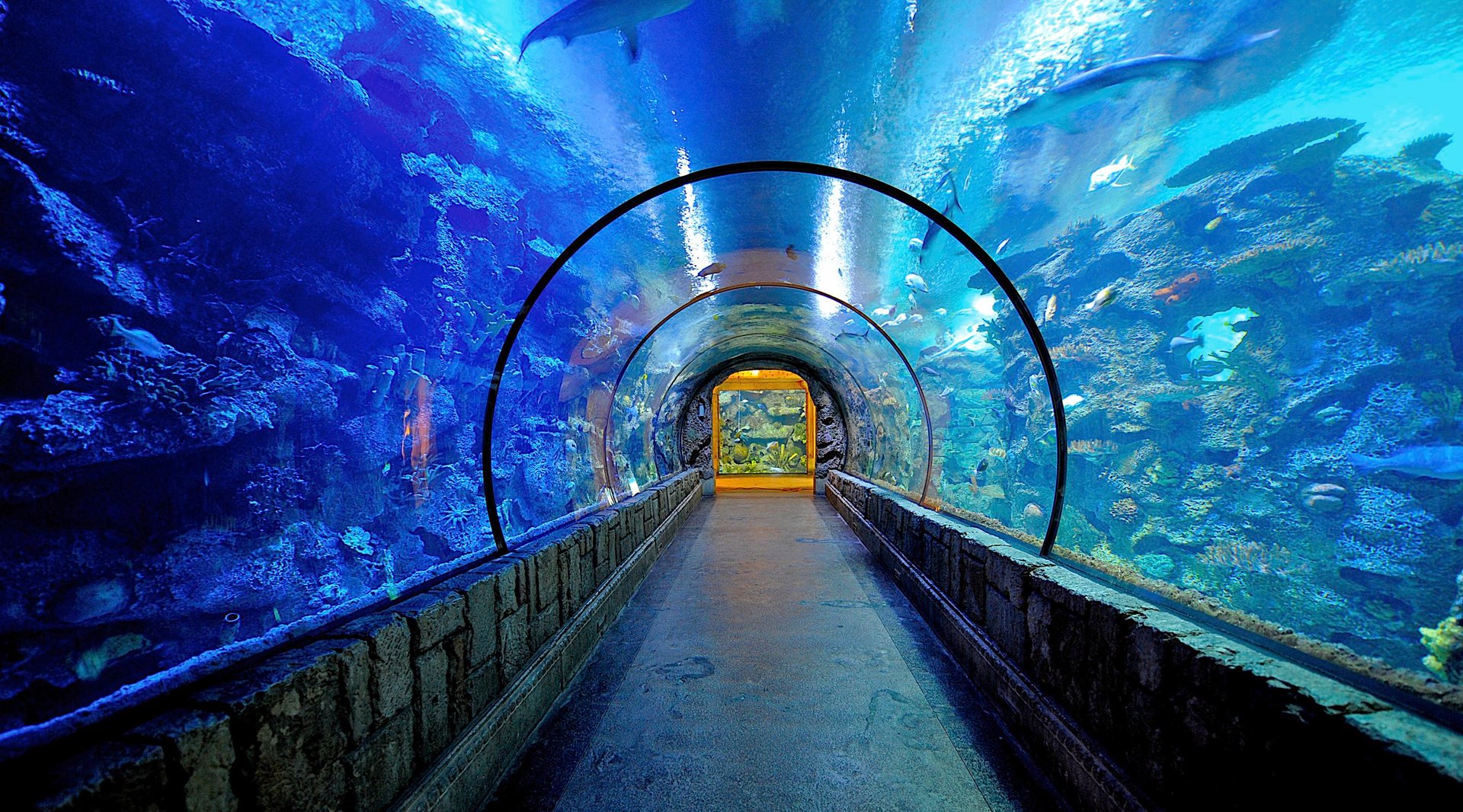 Suiteness BlogTop 5 Things To Do in Vegas With FamilyWritten by Divya MulanjurPublished December 1, 2015
The only place to book connecting hotel rooms and suites. Here's how.
Top 5 Things To Do in Vegas With Family
A city that boasts the nickname Sin City hardly counts as a family vacation destination. But if you look beyond the casinos and bars, Las Vegas offers plenty of kid-friendly activities and shows. Here are top 5 things to do when vacationing in Vegas with family.
The Adventuredome at Circus Circus
This one is for the kids and those who are kids at heart. Adventuredome is one of the largest indoor theme parks in the USA, boasting 5 acres of fun with 25 rides including coasters, log rides, spinning rides, canyon cars, carousels, bowling, laser tag, mini golf and a 4D theater.
Most parents who vacation in Vegas with family will vote for Adventuredome at Circus Circus as their favorite. Individual ride tickets range from $6-$12. You could also opt for an all day pass for $31.95 (48 inches tall or taller) and $17.95 (Under 48 inches tall).
Kids will also love the world's largest permanent circus housed within Circus Circus. Admission is free and stunts are performed for 10 minutes every half-hour, 11 AM to 12 AM.
The Beach Club Pool at Flamingo Hotel
The Flamingo Hotel is a great place to stay in Las Vegas. One of the best things about staying here with family is that they have separate kid/family pools and over-18 pools. Kids will love hitting the Beach Club Pool during the day, while you sneak in a cocktail by the pool. This is also close to the The Flamingo Wildlife Habitat – 15 acres of lush grounds housing flamingos and other exotic birds, fish, turtles and beautiful foliage. It is free of charge, and open to the public daily.
Tournament of Kings at Excalibur
Las Vegas has many popular 'dinner with a view' places. But dinner with a show, in Vegas with family? The medieval dinner show, Tournament of Kings at Excalibur is the perfect choice. Adapted from the tale of King Arthur, this epic live-action production features knights on real horses, titanium swords that create sparks during battle sequences and other tastefully done special effects. You are seated in a 900-seat round arena theater and encouraged to cheer your knight as you down a hearty three-course dinner with your hands (because, medieval).  General admission is $69.85 plus service fee and admission without dinner is $48.57 plus service fee. The show is suitable (and highly recommended) for kids of any age
Shark Reef Aquarium at Mandalay Bay
The Shark Reef Aquarium at Mandalay Bay is a huge crowd-pleaser, especially among kids. 15 different species of sharks is only the start of a stunning one-hour tour. At the Shark Reef Aquarium at Mandalay Bay you can also see stingrays, piranhas, crocodiles, Komodo dragons, jellyfish, sea-turtles and octopus. The facility is accredited by the Association of Zoos and Aquariums (the only one in Nevada, USA) and the most popular exhibit is the 1.3 million gallon, 22 foot deep Shipwreck Exhibit teeming with sharks and fish. Get up close and personal with some of the inhabitants by feeding the zebra sharks, sea turtles and stingrays or opting to scuba dive in the Shipwreck Exhibit (dive certified adults only). Admission for adults is $18 and children is $12 (kids under 4 is free).
High Roller at the LINQ
Which kid wouldn't like to brag about having been on top of of the world's tallest observation wheel? The High Roller at LINQ is a 550-foot tall, ginormous, magnificently lit observation wheel that offers jaw-dropping views of the Strip and city down below as you ride in a super-cool pod. The High Roller Family Pack includes 2 adult and 2 youth tickets at a discounted rate of $76.96 daytime or $101.95 nighttime.  Kids under 13 ride free with a purchase of an adult ticket.