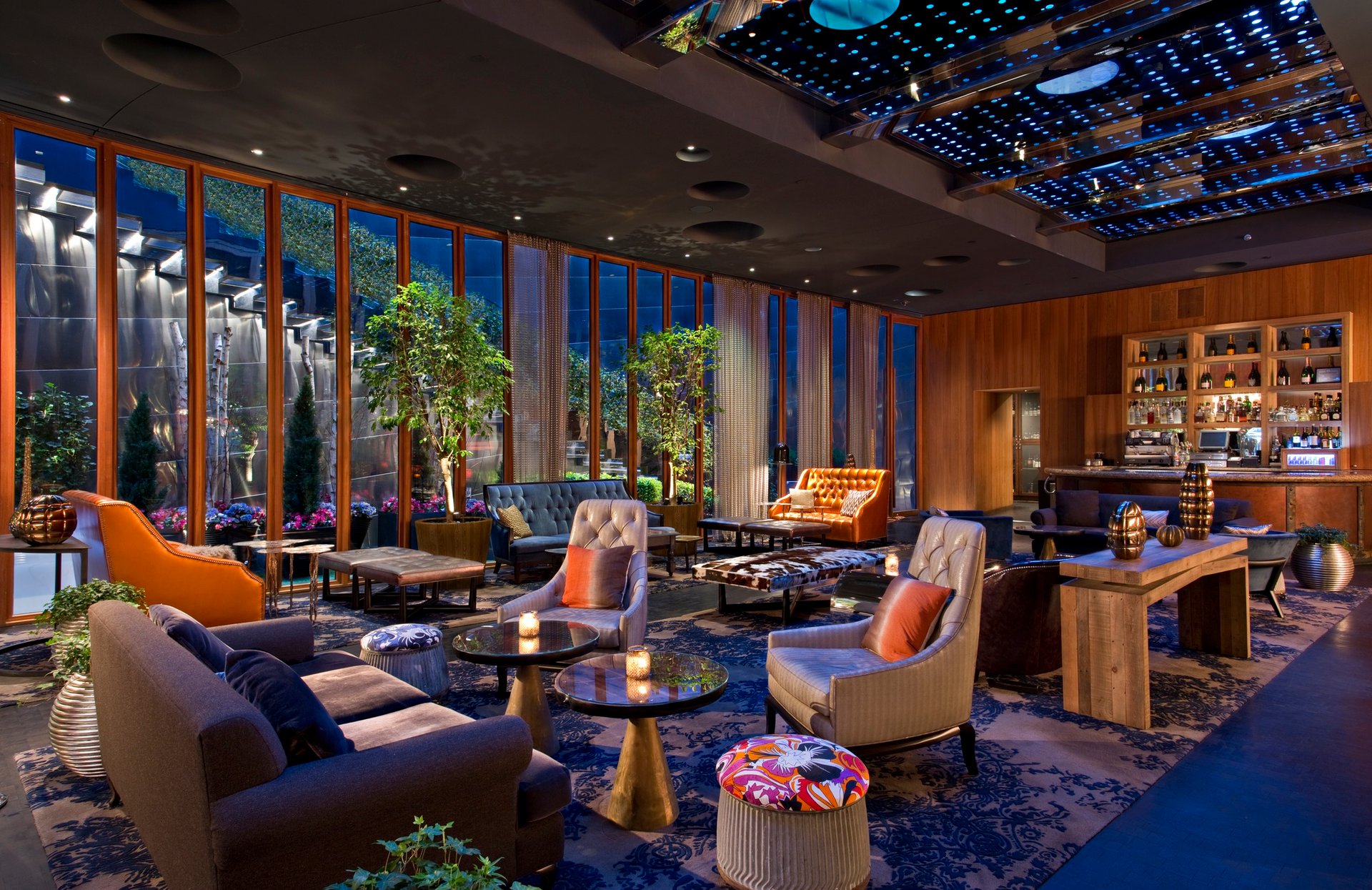 Suiteness BlogExperience The Dream Downtown NYCWritten by Divya MulanjurPublished September 13, 2016
The only place to book connecting hotel rooms and suites. Here's how.
Some history on the Dream Downtown Hotel
Dream Downtown is a model of modern glamour and refined swank stylishly assuaged by an industrial feel. However, this cosmopolitan oasis was once one of three buildings, designed by Albert C. Ledner for the National Maritime Union of America in the 1960's. Its design celebrated the Maritime spirit by featuring prominent portholes on an all-white sloped façade that defined its historic architectural appeal throughout the years.
It later became a drug-rehabilitation center. Then later a Chinese government-owned housing for Chinese artists, students, and businessmen. In 2003 it became a hotel. Finally, in 2011 the hotel was remodeled with a look reminiscent of its earlier days. Boasting a modern steel façade and portholes, and renamed Dream Downtown.
Nowadays frequented by the likes of Katy Perry and Lindsay Lohan, it is interesting to think that this celebrity-watch site–with its Andy Warhol-esque style and eclectic energy, once held dormitories for recovering runaways. Similarly, the hotel's modern gym, overlooking a pool and a deck filled with imported sand, was once perhaps a gymnasium were maritime seamen convened.
What makes it a unique experience?
From the minute you step into its lobby the ubiquity of the hotel is impossible to miss. The lobby's ceiling dressed in hand-blown glass orbs like chandeliers. The funky Beercan wall. Lastly, a floating pool above the reception desk and to the left, a foyer where the hotel's IGK salon houses an ever rotating art exhibit.
The playful nods to the building's history, the sleek design–combined with a taste for art, world-class suites, fine dining, celebrity crowds and a pool deck and lounge boasting of some of NYC's hottest nightlife–congeal into one. Dream Downtown's mixture of luxury and class makes the very hotel its most defining feature.
Picture yourself dipping your feet into the pool deck's sand. Escape the rattle of the nearby 7th Ave and busy Chelsea markets. Sit back, drink in hand, and admire the NYC skyline.  You know where to book a suite. Safe travels!