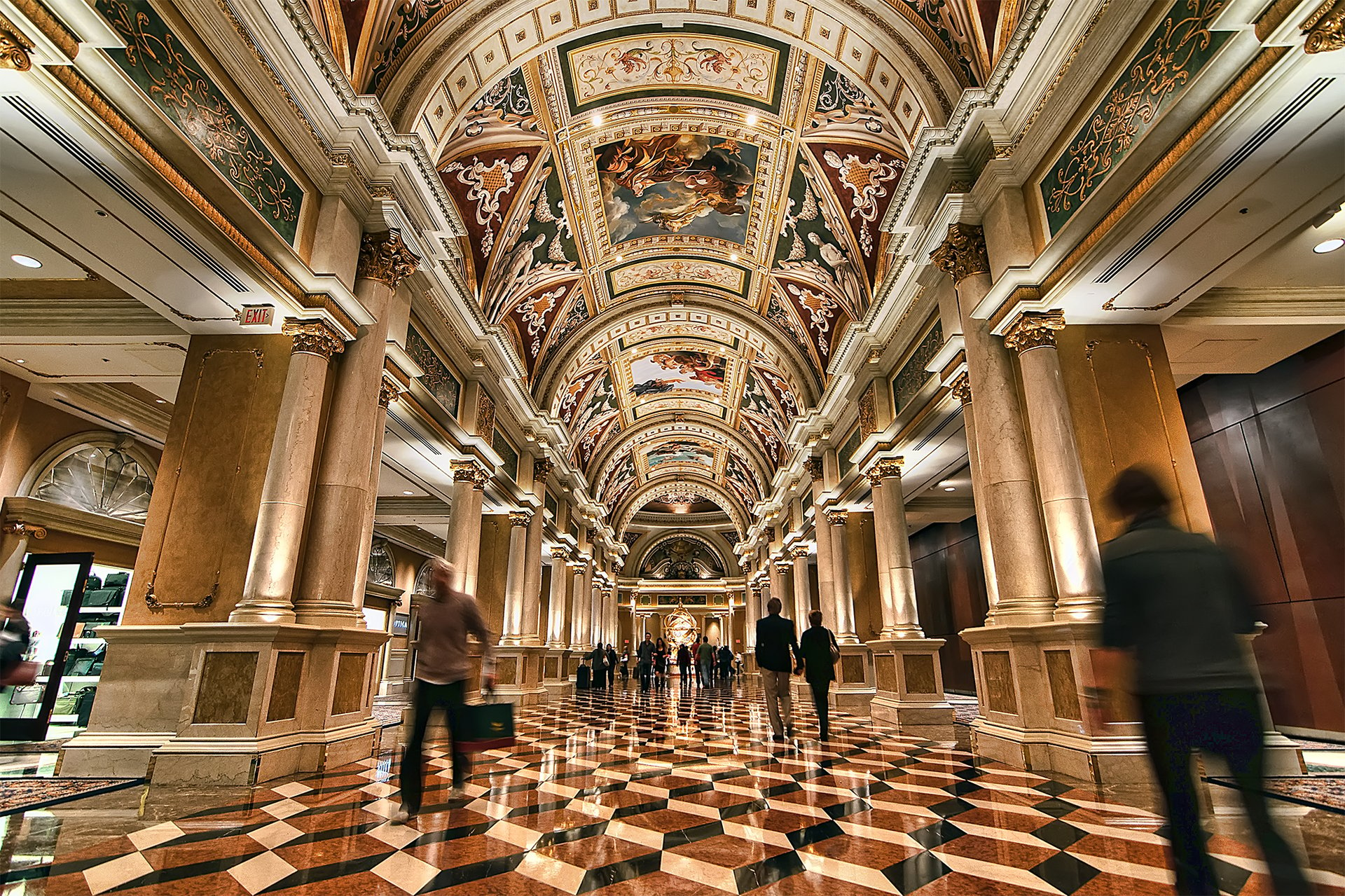 Suiteness BlogThe Dorsey in Venetian Las VegasWritten by Divya MulanjurPublished October 21, 2016
The only place to book connecting hotel rooms and suites. Here's how.
The Venetian is known for bringing Italian sophistication and luxury to the heart of the Vegas Strip. It encompasses everything from spacious upscale suites, James Beard Award-winning chefs curating every bite for Venetian guests, and world-class entertainment. Additionally, every room is a luxury suite that comes with sunken living rooms and separate bedroom areas. Tao Beach and Nightclub are one of the most popular Vegas clubs located at The Venetian. But this December, Vegas nightlife is adding a newcomer to the block. The Dorsey in Venetian Las Vegas will be opening its doors for the first time ever.
The Dorsey in Venetian Las Vegas
The Dorsey in Venetian Las Vegas will be debuting as a replacement for its original Bourbon Room. It comes with much anticipation of being the new must-see Vegas hot spot. Designed by James Beard Award-winner Thomas Schlesser, The Dorsey will serve up beautiful aesthetics as guests enter the casino floor. The interior design will include a rich combination of materials such as French oak, leather, and marble. While The Dorsey in Venetian Las Vegas is located on the casino floor, it will still offer an intimate and lively atmosphere. Hence it will be secluded from all the casino cacophony. 
Curated Cocktails & Atmosphere
The idea of The Dorsey is to bring an intimate, upscale and upbeat cocktail bar with a New York City twist. David Rabin, the creative head behind New York City hot spots such as The Skylark and JIMMY at the James, assisted The Venetian in creating a new nightlife concept that would add a different twist than your usual Vegas nightlife. It will especially give attention to detail and quality. It will curate every guest's preferences with expert mixology with a cocktail menu by award-winning barman Sam Ross. Additionally, engaging with the guests will be a large part of the service provided in this refined lounge. Guests can enjoy discreet and relaxed conversation over old-school service style and modern crafted cocktails. As a result, guests are in for an opulent adult nightlife experience. 
What are you waiting for? Book your Las Vegas luxury stay today!