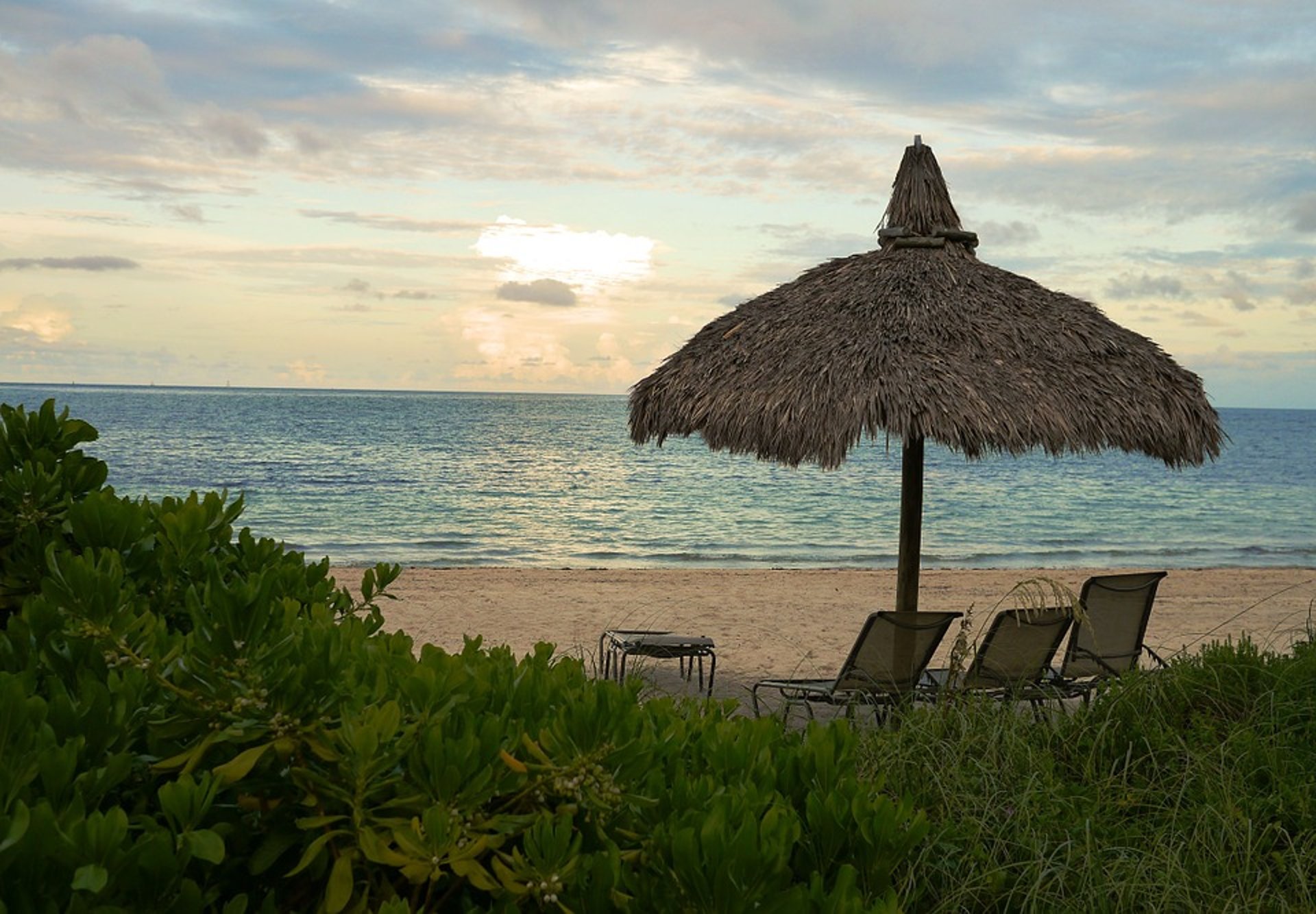 Suiteness BlogLuxury Beach Hotels in Miami For The Perfect SummerWritten by Divya MulanjurPublished June 3, 2016
The only place to book connecting hotel rooms and suites. Here's how.
Plan the perfect summer in Miami at these luxury beach hotels
Miami is famous for its pristine beaches and its perfect climate, so it's no surprise that on most days, the sand and surf are dotted with people taking advantage of this tropical paradise. Whether they're frolicking in the waves, building sand castles, or burying their noses in a good book, they're all there for the same reason.  The beach provides hours of fun for kids and relaxation for adults, and best of all, it's free.
Or is it?  Although you might not know it from watching the crowds enjoy their day at the beach, they've all paid a price to be there.  Unfortunately, most have paid by fighting traffic to find expensive parking that's blocks away from the beach.  But some travelers have paid in a very different way.  They've booked a suite in a luxury beach hotel that's mere feet away from the sand, and in return, they've received a perfect beach experience that's free from stress and struggle.  Experience the beach the way it's supposed to be when you stay in one of our top five luxury beach hotels in Miami!
The Miami Beach Edition
Say goodbye to crowded beaches when you book a suite at the Miami Beach Edition!  Here, you will enjoy access to a private beach, along with limo service, a concierge, and a full-service spa.  As an added bonus, the suites are the work of world-renowned architect Ian Schrager, whose very name is synonymous with luxury.
Mandarin Oriental Miami
When you reserve a suite at the Mandarin Oriental Miami, you'll find yourself just steps away from a private beach.  To streamline your beach experience even further, the hotel supplies towels, umbrellas, and lounge chairs at no additional cost!
Loews Miami Beach Hotel
Providing direct beach access and complimentary beach equipment, Loews Miami Beach Hotel is one of the best luxury beach hotels that the city has to offer.  When you book a high-end suite, you will even be treated to a Jacuzzi and private balcony!
1 Hotel South Beach
With the beach at its doorstep, 1 Hotel South Beach is perfectly placed to offer guests one of the most incredible beach experiences in the city!  We're talking 600 feet of beachfront, private beach cabanas, and wait staff to bring you food, drinks, and any necessary beach equipment. The hotel itself is equally luxurious – it underwent a complete renovation in 2015, and is now one of the highest-rated luxury beach hotels in Miami.
St. Regis Bal Harbour Resort
If you're looking for the height of luxury, you will find it at the St. Regis Bal Harbour Resort. This oceanfront hotel gives guests easy beach access, as well as multiple beach-side pools for travelers who prefer fresh water swimming with an ocean view.  The suites in this top-notch hotel come equipped with two private balconies and floor-to-ceiling windows.