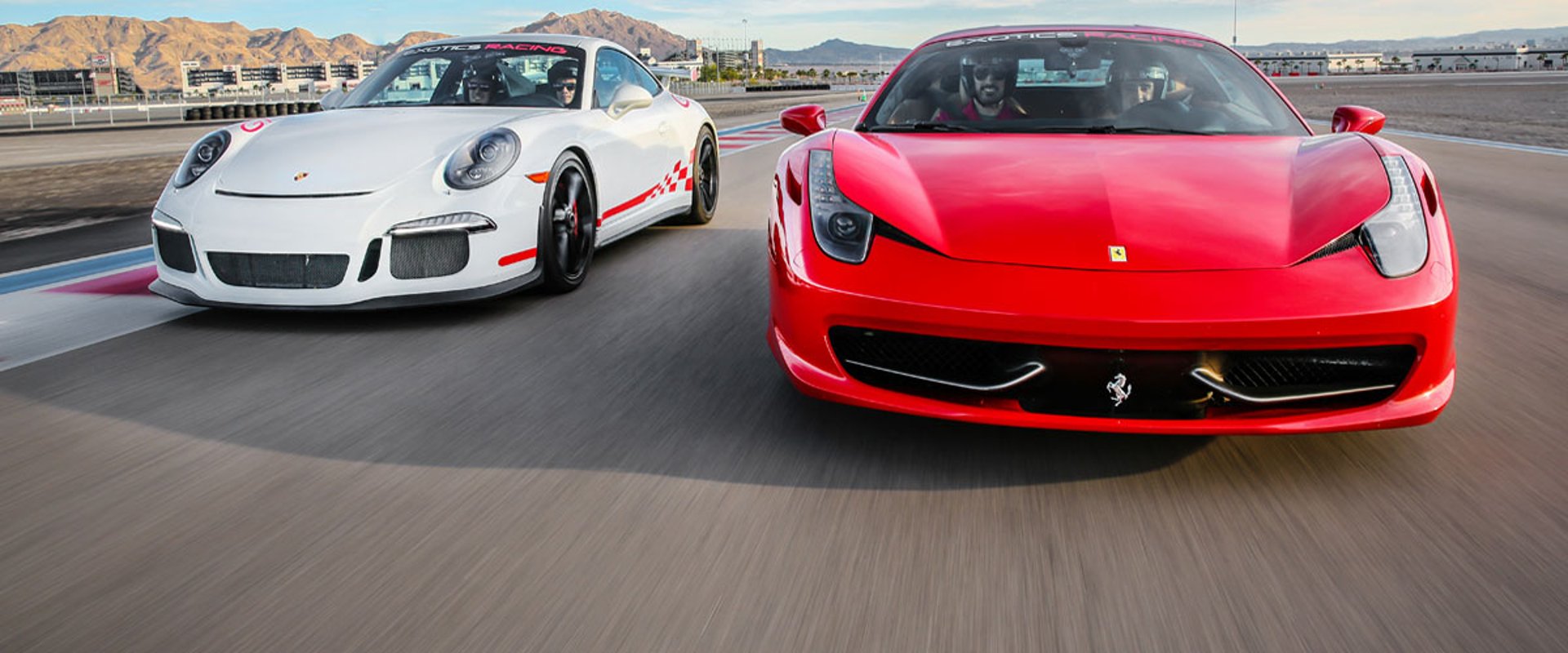 Suiteness BlogTop 5 Bachelor Party Activities Las VegasWritten by Divya MulanjurPublished March 23, 2016
The only place to book connecting hotel rooms and suites. Here's how.
Ahh Las Vegas, the proverbial Mecca of the bachelor party. Every year thousands of bachelor parties flood the Vegas strip in search of that once in a lifetime experience.
Though we've all become accustomed to the traditional bachelor activities of clubs, pool parties and other adult entertainment, few know about the other incredible adventures available for groups in Vegas. The truth is Vegas is an adults playground, there are countless things that you can experience here that you can't find anywhere else.
Imagine racing your friends around a track in a Lamborghini, shooting grenade launchers into the barren desert or even taking part in a fight against your friends thousands of feet in the sky. These experiences are truly unique, these are the experiences that you'll actually remember from your Vegas bachelor party, and we're here to help you find them.
Top 5 Bachelor Party Activities Las Vegas
1.) Indoor Skydiving
Want to experience the thrill and exhilaration of skydiving without the risk? With Vegas Indoor Skydiving you can do just that. These giant inverted wind tunnels propel you into the air, allowing you to hover above the ground in suspended motion. Indoor skydiving is great for groups and parties and is well worth every dollar.
2.) Exotic Cars
It's every man's dream to race a high-powered exotic car around a race track. At Exotics Racing in Las Vegas you can feel like Mario Andretti or maybe James Bond, but without the fear of getting a ticket. Exotics Racing allows you to race some of the world's most exotic and high-powered sports cars – Ferrari, Lamborghini, McLaren and Corvette. It would be hard not to get excited about these cars. Exotic Racing's 1.2 mile course offer ample room for you to test the limits of these high-octane cars. They also offer great group rates for your party.
3.) Guns
For those looking for a bit more of a boom in their bachelor party, why not try the gun range? We're not talking any old gun range either, at Battlefield Vegas not only can you shoot guns, you can shoot BIG guns. The arsenal at Battlefield Vegas is unprecedented, this collection of new and vintage guns will satisfy any adrenaline junkie's needs. With about 25 different packages to choose from and nearly every gun imaginable, this is one of the coolest places to visit in Vegas. Oh and did we mention you can pay to crush a car with a tank?
4.) Tractors
If guns aren't your thing but you're still looking to operate some heavy-duty machinery look no further than Dig This. The company is basically the biggest adult sand box where you can rent out tractors and play around with them to your heart's content. Push around huge dirt piles, dig a giant hole or drive over huge mounds of dirt.
5.) Airplane battle
In our quest to find the top five unique bachelor party experiences this is by far the most interesting. At SkyCombatAce you get to battle your friends in an epic battle thousands of feet above the Vegas strip in specialized airplanes that allow you to shoot your friends from the sky (not literally). Think of it sort of like a plane version of Laser tag, when you hit your opponent smoke starts coming out the back and sensors inside the cock pit alerts them that you have won. This is by far the most fun way to spend a day out with your friends in the Vegas desert!
Booking Through Suiteness
If you need some help finding the best places to stay for your bachelor party we highly suggest checking out our blog on the Best Suites To Host A Bachelor Party In Vegas. Also, if you book your stay through Suiteness you have access to our SuiteAssist program which is your personal concierge for anything you need in Las Vegas. We can help book your reservations for all the activities mentioned above or get you tickets to clubs and other activities just let us know and we'll help you plan the best bachelor party in Vegas.