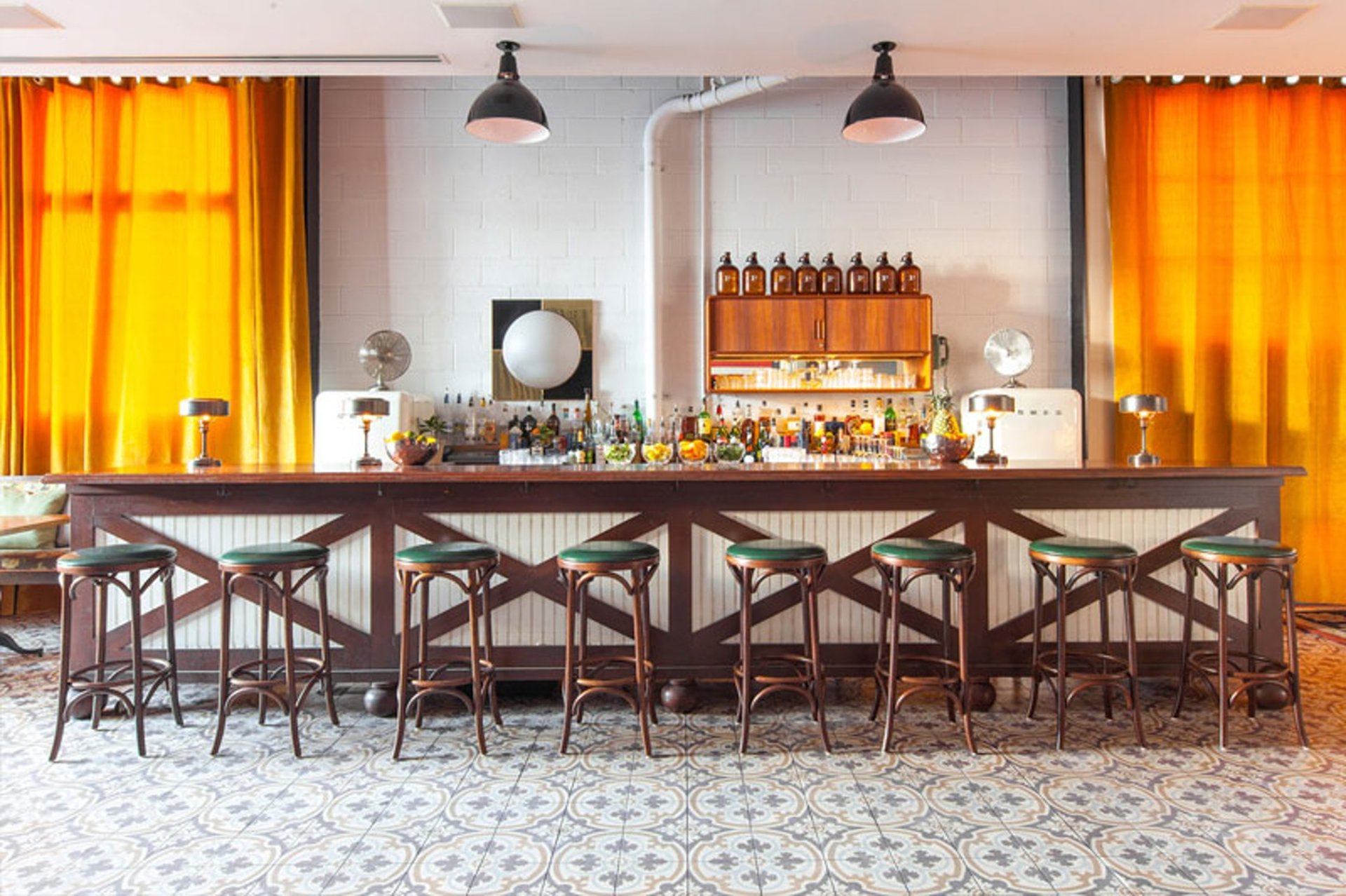 Suiteness BlogPalihouse West Hollywood: Just Like Home, But Better.Written by Divya MulanjurPublished November 21, 2016
The only place to book connecting hotel rooms and suites. Here's how.
Extended stays in new cities are not something most people look forward to. It's an understandably tough decision to choose between daily take-outs within thin walls of a corporate hotel and cleaning up a stranger's house with questionable plumbing and security. Which is why the luxury long-stay suites at Palihouse West Hollywood is such an amazing options in Los Angeles.
Exploring Palihouse West Hollywood
While suites at Palihouse West Hollywood all come with fully equipped kitchens, cooking every day might not really be your thing. And why should it, when you have some great dining-out options nearby? The European-inspired brasserie, Mardi with its courtyard setting is a favorite, as is the lobby lounge which serves breakfast by day and bar food by night. There's also the rooftop bar – The Rooftop, for any social or corporate gatherings you might want to organize.
It is worth noting that the hotel usually offers housekeeping service every 3 days (unless you put in a special request for daily cleaning with surcharge). Other services that you can avail and/or request at the hotel include free WiFi, valet or self-parking at $35 per day, babysitting, and room-service. And the hotel is pet-friendly!
Why we love it
There are many reasons to love this boutique hotel, or as they put it, urban lodge. But let's start with our favorite – the hotel effortlessly offers that feeling of home away from home. And for a lot of people, that's not an easy thing to come by in a luxury hotel.
Specifically designed for extended stays, the suites at Palihouse West Hollywood are spacious, apartment-style residences with gorgeous interiors. At Palihouse WeHo, you can expect the service and comforts of a hotel like housekeeping and valet parking. But the suites have a great open concept design with separate bedrooms and fully stocked kitchens that come with high-end appliances, two-burner stoves and designer dishware. You'll most certainly feel right at home (if home = a high-end WeHo sanctum) with the amenities and privacy you get. Plus you're also getting all that space and local feel that you would from a vacation rental.
Residence at Palihouse West Hollywood
Palihouse West Hollywood offers suites that are available for short stays or monthly accommodation. We thought we'd take a closer look at three suites that are available only for monthly or longer stays.
Going solo: Studio Residence at Palihouse West Hollywood
At 800 sq. ft., the Studio Residence is luxurious and spacious, and much more than sufficient if you're staying for a month or longer. The open floor plan suite features a living-dining area, bedroom with Queen bed, washer dryer, and private terrace. And if you're tired of take-out every day then you also have a fully equipped kitchen at your service.
The One-bedroom Residence is perfect if you're bringing someone along on your extended stay assignment in Los Angeles. The unique 1,100 sq. ft. luxury space features a King bedroom, a master bath, living area, washer dryer, and private terrace. You can make yourself at home with a fully equipped kitchen and for when you feel like working from home, you also have an office area inside this well-planned suite.
Loft-living in Los Angeles? Now that's a dream we'd love to live – even if it's for just a month! Make it a 'bleisure' trip and bring along your family to experience this gorgeous 1,600 sq. ft. two-level loft. You get your own living-dining area, kitchen, two full bathrooms, washer dryer, private terrace, and bedroom with Queen bed. And since, business needs to be taken care of as well, there's also an office area. Not bad at all for a quick work-vacation.
For more details, photos, and floor plans, visit Suiteness – Palihouse West Hollywood. For more answers, ask your Suiteness concierge!