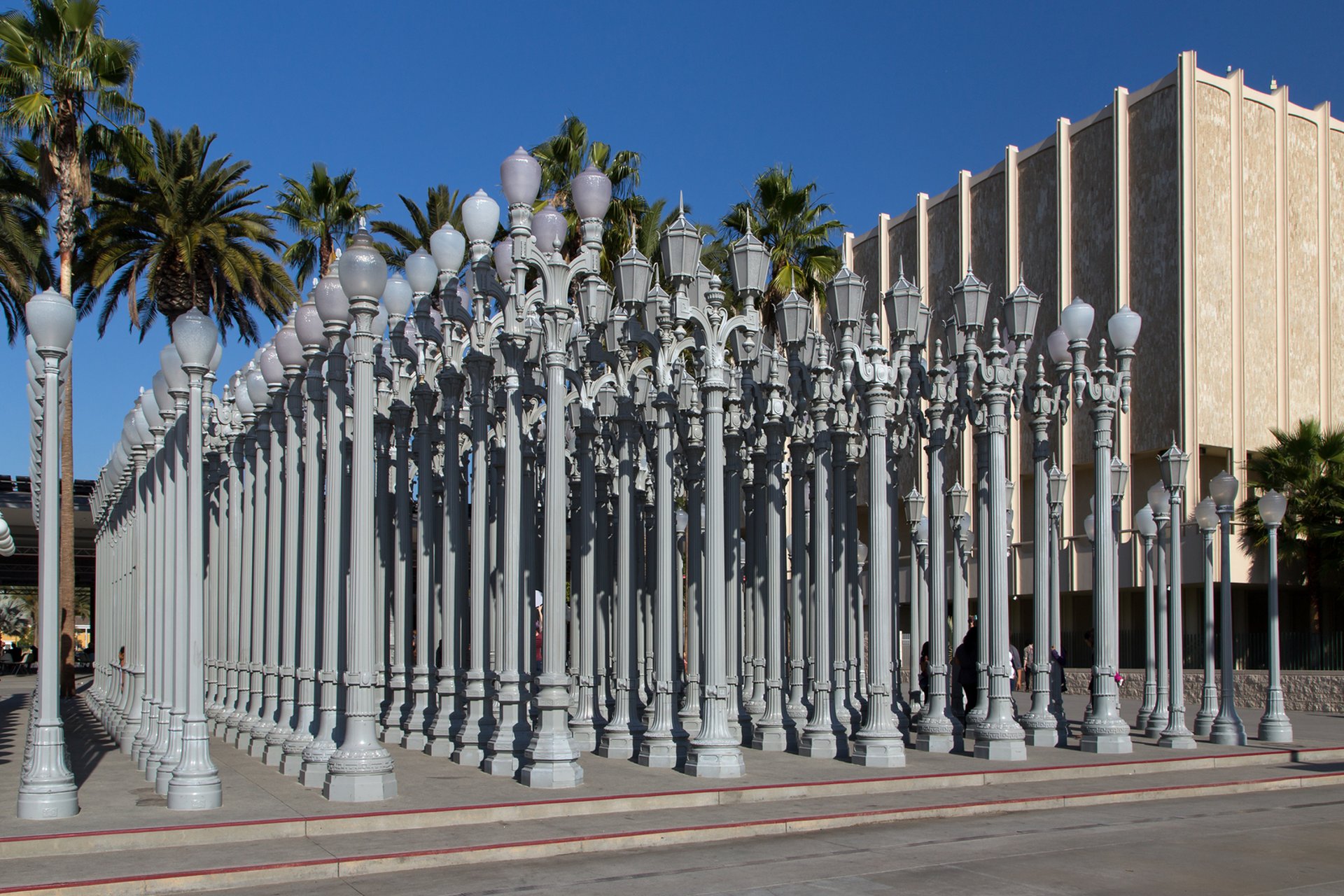 Los Angeles Museums
The only place to book connecting hotel rooms and suites. Here's how.
Being a leading city in the field of arts, Los Angeles is rife with beautiful museums of both art and history, with some of the best collections and galleries in the country. Here's our pick of the top five Los Angeles museums.
Best Museums in Los Angeles
LACMA | Mid-Wilshire
Known for its iconic entrance installation Urban Light, a piece made up of 202 cast-iron street lamps gathered from around LA, this is the largest art museum in the western United States. The Los Angeles County Museum (LACMA), is also known for its confounding collection of over 150,000 works, featuring and an incredible collection of modern artworks distributed over three floors. Additionally, you'll also find film and concert series. Given its scope, this is a multi-visit kind of place, so plan ahead on what you'll want to see.
Natural History Museum | Exposition Park
The first museum building in LA, this Beaux Arts structure (NHM) opened in 1913 along wth Exposition Park where it currently resides. Perfect for a day out with your family, the six-story glass entrance welcomes you with 63-foot-long fin whale skeleton. With nearly 35 million specimens and artifacts covering about 4.5 billion years of history, the Los Angeles Natural History Museum has lots to see. Be sure not to miss the Gem & Mineral hall for a grandiose display of dinosaur fossils along with the 3.5-acre Nature Gardens.
Getty Center | Brentwood
If you're anything like us, you will be starstruck by the artwork here. A hilltop acropolis, the structure was originally designed as a home for the contents J. Paul Getty Trust. It is now an awe-inspiring white metal-clad complex resembling a monastic temple with six pavilions, each housing permanent collections, and temporary exhibits. With an airy lobby and a luminous rotunda opening into beautiful fountain-filled gardens overlooking a heart-staggering view of the city from on high, the Getty Center is no ordinary museum.
Griffith Observatory | Griffith Park
Another beautiful structure and more beautiful views. This stunning Art Deco structure is a favored spot for tourist and locals alike. Watch the sun burn away beyond the vast city view or explore the halls for a high-tech Planetarium and a Tesla coil and seismograph in the basement. Add to the experience by taking the observatory's entrance onto the hiking trail towards the famed Hollywood sing.
Hammer Museum | Westwood
Featuring varied shows of modern art, photography and design to video installations to American comic art, the Hammer also offers a continuous schedule of fascinating public events: concerts, lectures, film screenings and other varied performances. But perhaps our personal love for it comes from its having one the most astounding collections of Impressionist art featuring works by Cezanne, Van Gogh, Gauguin, Monet, and others. For any lover of the style this is a sine qua non experience you should not miss.