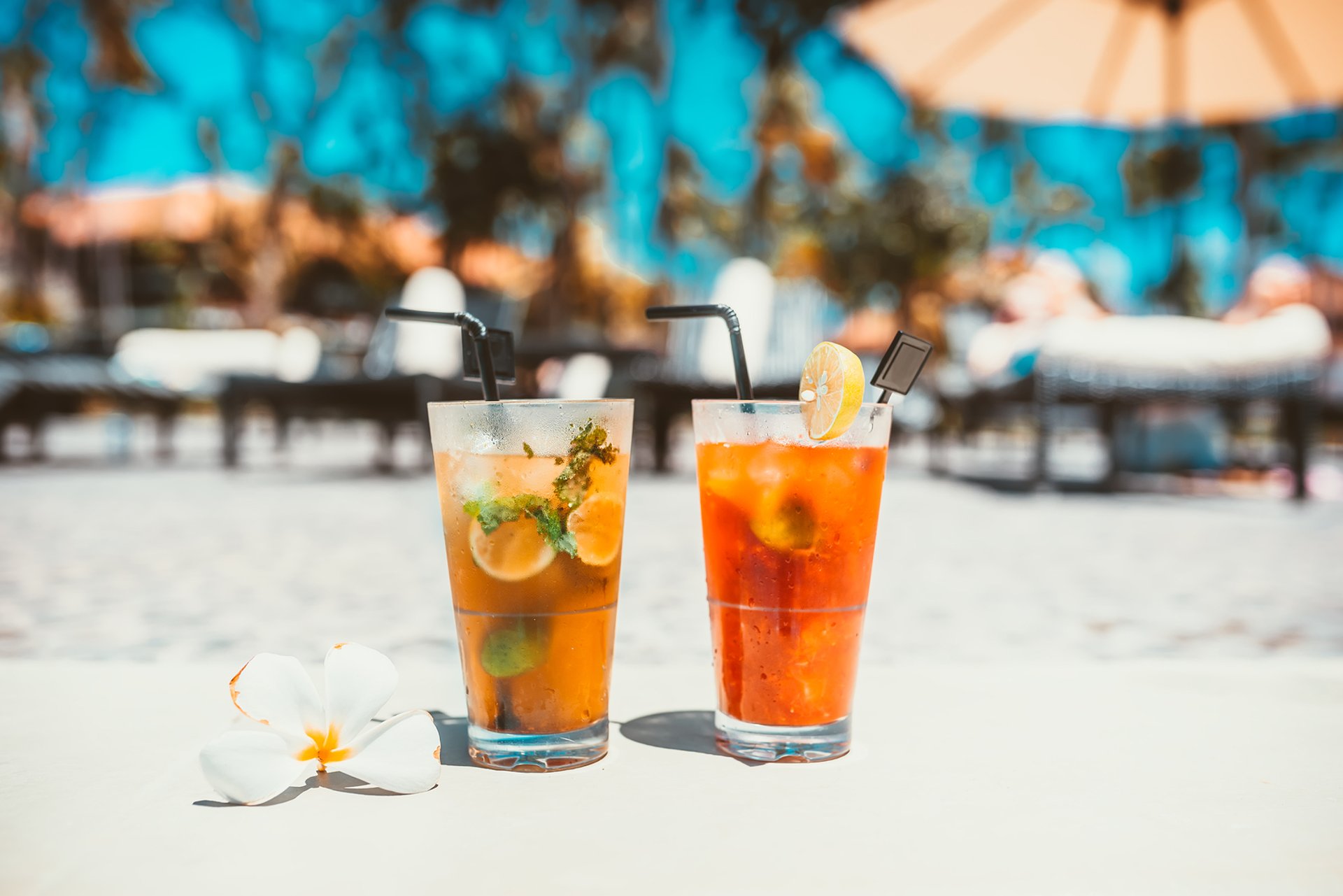 Los Angeles Bars
The only place to book connecting hotel rooms and suites. Here's how.
Los Angeles Bars
Every part of town in Los Angeles has celebrated bars, from upscale lounges to casual dives, swanky rooftops and others, less a bar than a cantina. Either way, there's no absence of great places for some sensational imbibing, so we thought we'd curate a list with a little bit of everything. LA is a city of diverse taste, and these are the best bars to quench all manner of thirst.
Best Bars in Los Angeles
Tower Bar | Cocktails | West Hollywood
A local favorite and a recurrent spot for the elite and A-listers of Los Angeles. The appeal? An intimate room with dim, rose-colored lighting and outdoor seating with private pool-side cabanas that make for a great brunch.
Perch | Rooftop Bar | Downtown
Literally, "perched" above the LA Downtown, this French-inspired rooftop bar serves up some great craft cocktails and the film-worthy views of Downtown will only liven your metropolitan experience. Perch is a beautiful bar and definitely one of our favorites.
The Bazaar | Tapas Bar | Beverly Hills
James Beard Award Winning Chef José Andrés delivers beautifully crafted cocktails and traditional Spanish flavors in an opulent, ornate setting at The Bazaar, at SLS Beverly Hills. Stop by this tastefully created space to enjoy some smoking cocktails, literally, like the Smoke on the Water, which combines blackberries, atomized scotch, and Islay mist for a "flaming twist."
Bar Nineteen12 | Cocktails | Beverly Hills
Located at the historic Beverly Hills Hotel, Bar Nineteen12 offers a wonderful view of the California sunset from a terrace overlooking the pool and the palms. The bar is named after the year that the hotel was opened. The hotel which been a Hollywood favorite for years now is located on Sunset Boulevard in the heart of Beverly Hills and is a relaxing oasis nestled in the middle of 12 acres of lush, beautiful greenery.
Covell | Wine Bar | Hollywood
"150 wines by the glass: no wine list," reads the Covell menu. In an interesting spin to the classic wine bar experience, at Covell's you simply tell the bartender your preferences and answer a few questions or requests like "choose an adjective." A few samples later, you're sipping some of the best, offbeat wines you've tasted and "food to complement." Essentially, it's a customized wine tasting.
The Roof on Wilshire | Rooftop Bar | West Hollywood
A great spot to dine and drink, craft cocktails are served in private pool cabanas while overlooking Los Angeles skyline. Need we say more? This is quintessential Los Angeles.
The Club Bar at The Peninsula | Cocktails | Beverly Hills
An unassuming club bar pouring high-end cocktails and exclusive wines by the glass for the Los Angeles elite. Cozy up with a drink in a leather chair by the fireplace in this warm lounge to escape the party-all-night crowd. They say LA is short on adult behavior if you're nodding your head, here's your spot.
Tiki Ti | Tiki Bar | Sunset Blvd
Despite the tourist cliché of any tiki bar ever, this particular one happens to be a local landmark. Friendly and family owned, this dive bar counts 12 stools, a few tables against a wall and long list colorful drinks (94 to be exact). The tikis and tropical decor are subdued by classically retro vibes. Order up some local favorites like Bayanihan and Ray's Mistake and enjoy the Sunset strip.
Mohawk Bend | Gastropub | Echo Park
If in need of some California craft beers (yes we're thinking Lagunitas) and of those locally sourced ingredients snacks, some of which are also vegan-friendly, then you've found your L.A. favorite, also, it comes with a patio.
Blue Palms | Brewhouse | Hollywood
Stop here for a drink and a bite in between theater shows or wrapping a museum visit on the Hollywood Boulevard. Blue Palms has a rotating beer list to assuage beer-lovers thirst along with respectable eats to quell the hunger. Side-note, their sausage and IPA's are on point.