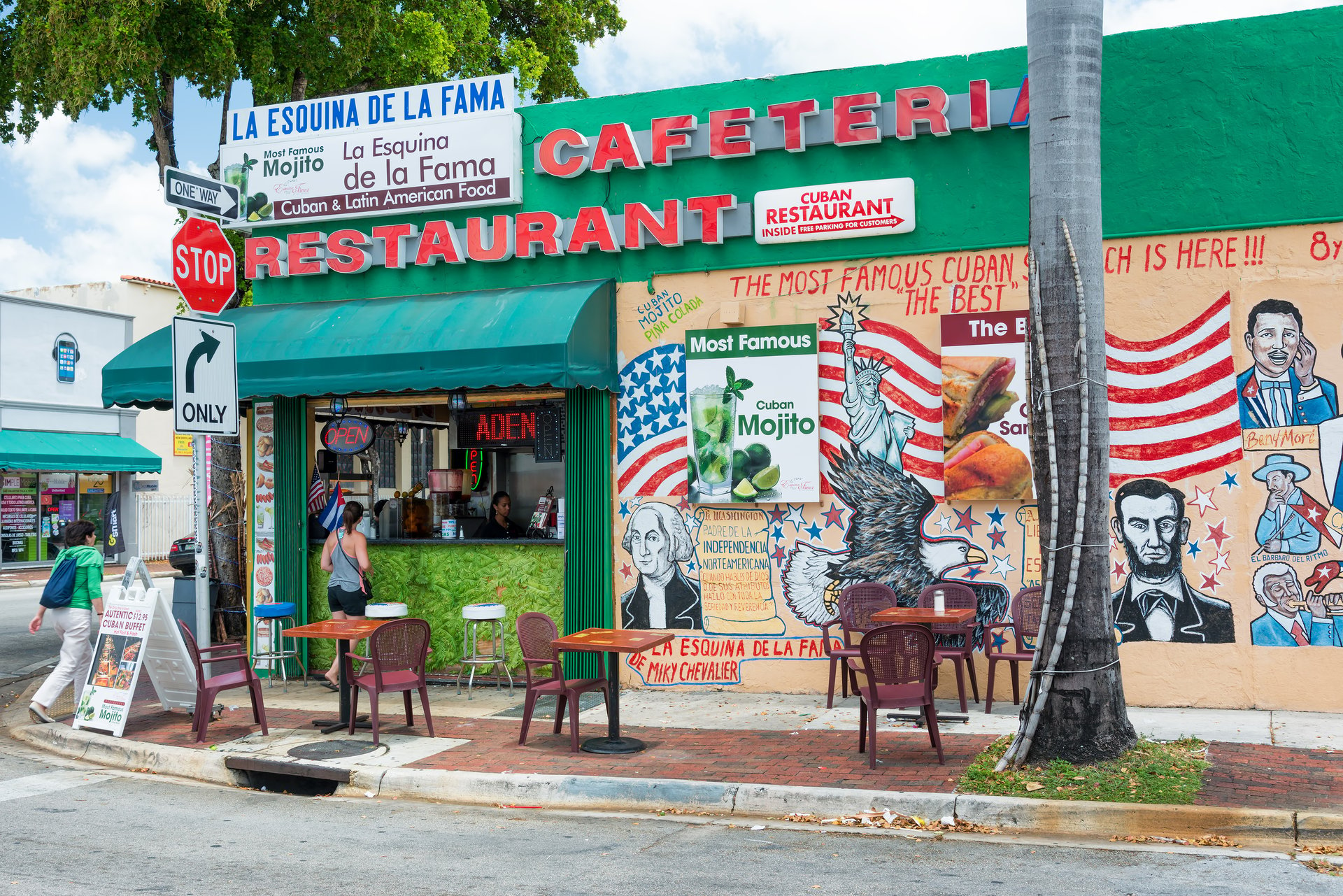 Miami Restaurants
The only place to book connecting hotel rooms and suites. Here's how.
Miami Restaurants
If there's one takeaway from your trip, besides hopefully a tan, it'll be the food. From flavorful street food to celebrity chefs, in recent years Miami's culinary scene has undergone an electrifying renaissance. This said, we thought we'd do something a little different for you and put together more than a list of Zagat's best. So here's a curated mix of top rated restaurants, best casual eats, waterfront gems and hot socialite dining. Dine the best and do it like a local.
Best Restaurants in Miami
Zuma | Japanese | Downtown
This internationally renowned restaurant delivers izakaya-inspired Japanese dishes, a popular style of informal dining that translates into a life-changing selection of modern Japanese bites, from sea bass sashimi with yuzu, salmon roe and truffle oil to tiger prawn tempura. The restaurant also boasts a modern setting as opulently stunning as the crowd that frequents it. If you drop by on a Sunday you'll also find the best brunch in town, if you can get a table.
Prime 112 | Steakhouse | Miami Beach
Located in a restored townhouse, Prime 112 is one of the most romantic restaurants in Miami, not to mention one of, if not the best steakhouse around. The menu features a long list of dry aged meat cuts of varying sizes, expertly paired with an incredible selection of fine wines and spirits. Also, dress your best and spare some room for their oysters. You-will-have-no-regrets.
Seaspice | Seafood | Downtown
A stunning space along the Miami river, this waterfront hotspot features a globally inspired seafood menu with a raw bar and dishes ranging from sea scallops with pomme purée, gruyère, and champagne sauce, to a slow braised center cut veal shank. Regularly packed with trendy locals in-the-know, city views, an adjacent lounge, waterside dining and a quintessential Miamiesque vibe, Seaspice is a "joie de vibre" experience not to skimp on.
Seaspice | Italian | South Beach
Off-the-beaten-path for a more local scene, Macchialina's homelike atmosphere, and authentic Italian fare will leave you feeling all warm and fuzzy inside (no puns here). the antipasti include a creamy burrata cheese with pickled aubergine, while the main entrees include a short rib lasagna and meatballs and mushroom fricassée Pizza. Everyone loves Italian, and we love Macchialina.
Joe's Stone Crab | Seafood | Miami Beach
Comercial or not, there's staples you can't do without, and being a century-old mainstay, Joe's Stone Crab is a must. One the most popular eateries in town, Joe's is heralded for serving the best crab in Miami. Flaunted superlatives for their signature crustaceans include words like "heavenly," "magnificent" and apparently "divine" (can't make this stuff up). Enough said, show up early and be ready for a plate well worth the wait.
Coyo Taco | Mexican | Wynwood
All cards on the table we can't let you leave Miami without a taco, OR a Cuban sandwich (see below for more on this). This gourmet taco joint smashes their guacamole and handcrafts their tortillas on-site. All proteins are locally sourced and you get to choose from mouth-watering charred octopus, pork al pastor, amazing alambre and a whole lot more. All tacos can be turned into a quesadilla or the popular Mexican torta. We won't tell you what to order (get everything) just go!
Doce Provisions | Cuban | Little Havana
We said it, and it's not just the Cuban sandwich (although it is really something else here). The creative spin on classic Cuban plates and reimagined international fare with Cuban spices at this small gem of a place. The colored chairs and the long list of locally brewed beers only add to the already authentic experience. After you've had your sandwich, make room for their chorizo croquettes, short rib burger with queso fruit and truffle aioli, and the "masa de puerco chino" entree. Also, there is live music in the back.
La Mar | Peruvian | Brickell
Famed chef Gastón Acurio has crafted a sublime menu that makes La Mar more an experience than a meal. Overlooking Biscayne Bay and the Miami skyline, the restaurant's contemporary design appropriately touts their freshly made ceviches, grilled anticuchos and arroz chaufa (Peruvian style fried rice). When you're done spoiling your palette sense, take a step into their spinning artisanal dollhouse and have your pick at an assortment of mouthwatering desserts. And it's not the wine, the room really does spin
Phuc Yea | Vietnamese | Upper East Side
Sans their expertise at fun play-on-word names, Phuc Yea describes itself as Vietnamese-cajun cuisine. They deliver, Vietnamese with a cajun flare and off-the-hook craft cocktails with a raw bar, outdoor garden, lounge and an upstairs dining room outfitted with street art. Removed from the more touristy part of town, this hip place and the fall-off-the-bone caja china duck with coca cola hoisin might just change your life.
Milos | Greek | South Beach
Miami has an undoubtedly amazing blend of Mediterranean cuisine to offer, and Milo's is just the place to test this. With locations in Athens, Montreal and elsewhere this chic, fresh-market style restaurant guides you through the experience of selecting your own fish, fresh caught and displayed on ice, and onto creating your own menu. Rated by some as an "out of this world experience," Milo's is an assured must.