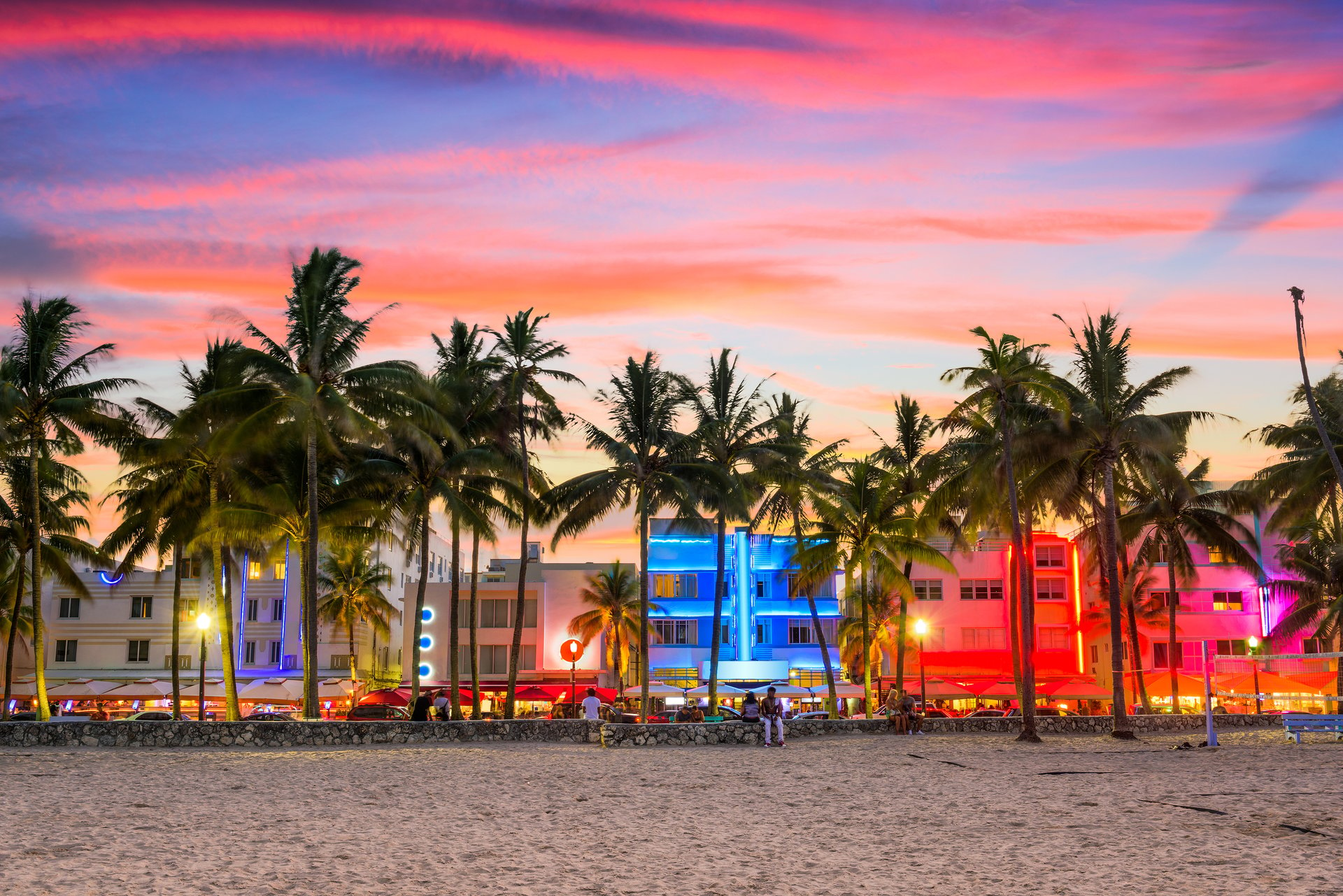 Miami Neighborhoods
The only place to book connecting hotel rooms and suites. Here's how.
Miami Beach
A bastion of chic Hollywood lifestyle, the famous Miami Beach was once considered the Riviera of 1950's America. Once known for its all-inclusive hotels, and as the rat-pack stomping ground for infamous mobsters like Al Capone, the area has seen a resurgence of interest and become one of the most popular travel destinations in the world. A rich hub of culture, luxury tourism, and art, visitors of Miami Beach will find a concentration of world-class hotels and the perks of an international city.
South Beach
A stalwart of Caribbean-chich cafe society, South Beach is home to a number of characters from artistic eccentrics to young locals, snowbirds, and fashionable celebrities. But beyond the beautiful people and the hip nightlife is the largest concentration of Art Deco architecture in the world, all within South Beach's Art Deco district. Between a thriving culinary scene, glamorous crowds, a bustling social scene and the pastel-colored buildings, residents here have little to envy. You can't do Miami if you don't do South Beach.
Bal Harbour
Located in the northern part of the Miami beach area (or island), the ritzy Bal Harbor offers scenic views, designer boutiques, and a more quite and relaxing stay away from the bustle of South Beach. While a little more on the sleepy side, Bal Harbour features some of the best luxury shopping in town, and many of the best luxury hotels in Miami.
Coconut Grove
Once an artsy, hippie hangout during the psychedelic '60s, Coconut Grove is now a commercial success and a more relaxed, family-friendly option for visiting Miami. Estranged from the jam-packed beaches of Miami Beach but still close enough to wriggle your toes in the sand all day long, Coconut Grove offers just the spot parents traveling with their kids.
Key Biscayne
Located south of Miami Beach, Key Biscayne is unconcerned with the troubles of the mainland. Predominantly an exclusive residential area for Miami's wealthiest, Key Biscayne also offers great public beaches, resort hotels, world-class tennis facilities, and the city's premier spot for windsurfing, sailboarding, and jet-skiing. It's also not a bad spot to rent a boat with a group of friends and cruise out to the sand banks.