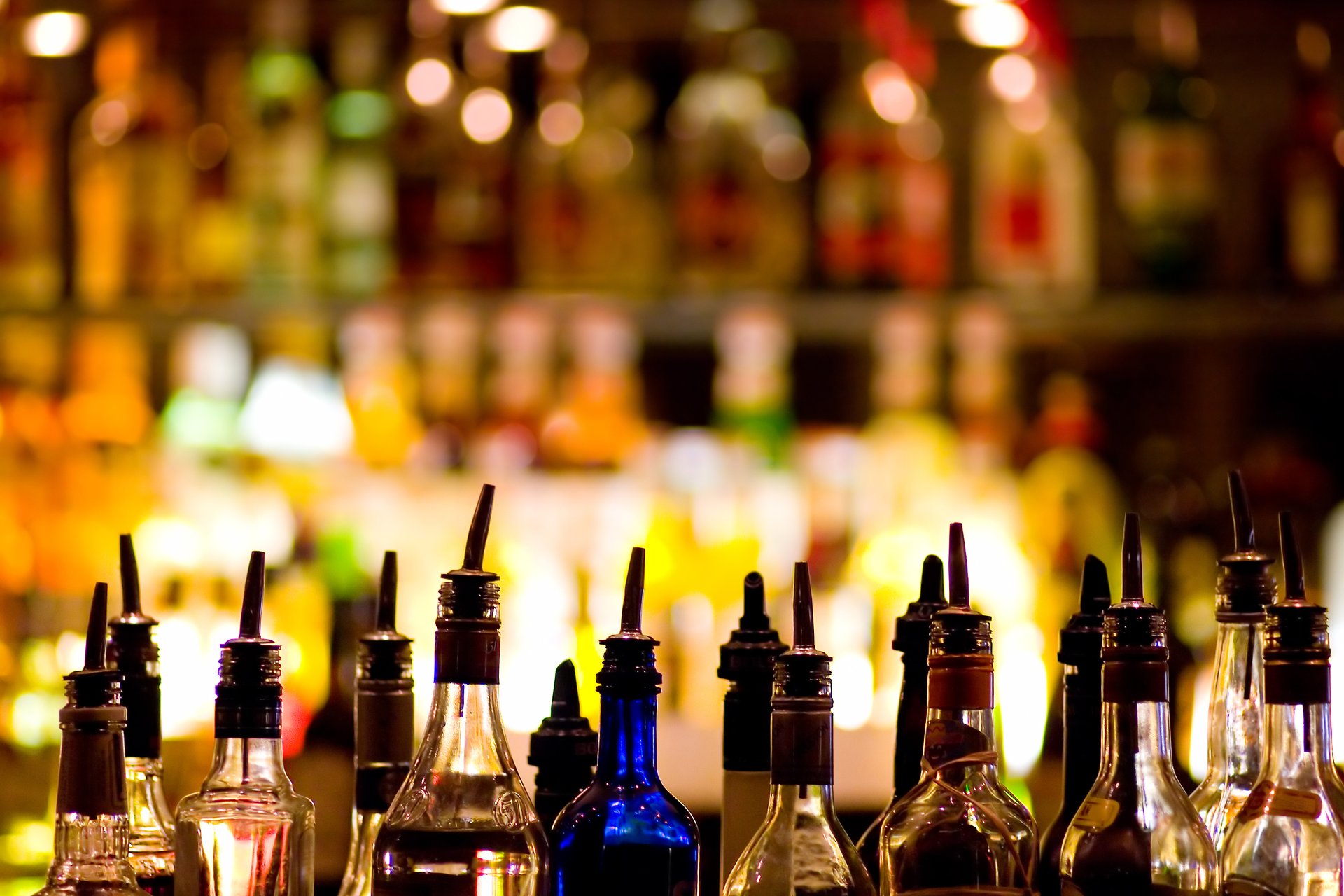 Miami Bars
The only place to book connecting hotel rooms and suites. Here's how.
Chances are if you're visiting Miami you're going there to kick back, relax and enjoy a few drinks in one of the most beautiful cities in America. True to form we put together what we think are some of the best bars in Miami. Whether you want to enjoy a glass of wine, have a few beers or savor some cocktails at a swanky lounge, we got you covered.
Best Bars in Miami
Wine Bars
Wine lovers rejoice, there are quite a few wine bar options in the Miami area, all of which have their own uniquely comforting ambiance.
Cibo Wine Bar | SoFi | Wine Bar
Located in the heart of South Beach, the sophisticated Cibo Wine Bar offers nearly 3,500 different wines, carefully curated and stored in the middle of the restaurant inside a climate-controlled glass box. The sleek furnishings and dim lighting also make it a great romantic spot for a tasty dinner and wine tasting. If you're staying in South Beach, drop in for a drink or at least for a peak at the classy ambiance inside.
St. Regis Bar & Vault | Bal Harbour | Bar & Restaurant
with nearly 2,400 rare wines and champagnes the swanky St. Regis Bar & Vault is an oriental inspired bar and restaurant with a dazzling wine selection that spans an entire portion of the restaurant. The wine vault can also be reserved for private tastings or parties and happens to serve some of the best sushi in Miami.
Uvaggio | Coral Gables | Bar & Restaurant
In southern Miami you'll find one of our favorite wine bars and restaurants, Uvaggio. Located in Coral Gables, this fun community-centric spot features one of the best wine selections in all of Miami. Curated by 20-year sommelier Michael Porter, the cozy wine country themed bar and restaurant feature a wide selection of wines from around the world. The restaurant's menu is no different, complete with a list of crowd-pleaser dishes. If you have the chance to visit during one of their events you'll also be able to experience the amazing community that frequents this south Miami mainstay.
Beer Bars
Although Miami isn't as well known its beers, visitors will find a growing culture of craft brewing that'll satisfy connoisseurs. Here are some of our favorite places to grab a beer in Miami.
The Butcher Shop Beer Garden & Grill | Wynnwood | Bar & Grill
The Butcher Shop Beer Garden & Grill located is known for their extensive selections of beers and the option of ordering hefty sized pours of up to three liters of beer! (which we strongly recommend you order to share, please). The selection of beers largely features American crafts and local brews. We recommend coming in early and finding a good spot at their awesome outdoor garden.
Kush | Wynnwood | Gastropub
If you're looking for great beer and food, Kush may be just the spot. This is a popular spot so you'll want to get in early if you're trying to find a table on the weekend. The beer list features a great selection of quality drafts and seasonal brews. Additionally, they also offer a great selection of monks, bombers, and wines. Lastly, the food is catered to pair with the beers on tap, so you can choose from a selection of starters, sandwiches, and burgers all of which are worth trying.
The Mighty | Coral Gables | Bars
This beer bar features around 60 different beers to choose from including Saisons, Lambics, IPA's and Imperial stouts. Whatever you're into, there's a good chance you'll find it at The Might. Along with their great beer selection, The Mighty features a stellar menu with artisan homemade sausages, delicious charcuterie and a myriad of other incredible dishes that will pair perfectly with your beer. This bar is a great place to enjoy some really rare beers and hang out with other beer lovers while enjoying some top notch food.
Cocktail Bars
With so many places to choose from, narrowing this list down wasn't easy but we thought we'd list our favorites.
Bar Centro | SLS South Beach | Bar & Lounge
One of the hottest hotels in South Beach also hosts one of the best lounges in Miami. Bar Centro, located at the SLS South Beach has proven itself to be one of the best cocktail lounges in all of Miami with its ultra sleek decor and sophisticated vibe. Known for its adventurous undertakings, Bar Centro offers a specialized menu of cocktails featuring a variety of fresh herbs, vegetables, and fruits to make for some truly unique flavors and combinations.
HaVen Gastro Lounge | South Beach | Gastro Lounge
Those looking for a young and hip atmosphere will get more than they ask for at this the high tech modern lounge. They call HaVen a digital Hi-Fi lounge due to the sophisticated design and technology built into the bar. The walls at HaVen feature giant LCD displays that host a variety of shows, sporting events and digital art throughout the lounge. Couple that with some of the most innovative cocktail recipes to date and you have one of the hippest bars in Miami.
MO Bar + Lounge | Mandarin Oriental South Beach | Bar & Lounge
This beautiful bar and lounge is one of the classiest places to grab a drink in all of Miami. The bars perfect location in South Beach only further adds to the beautiful design of the hotel and its intimate Miami flair. This bar also features a sleek modern design and a top-notch selection of spirits for all your cocktail needs.