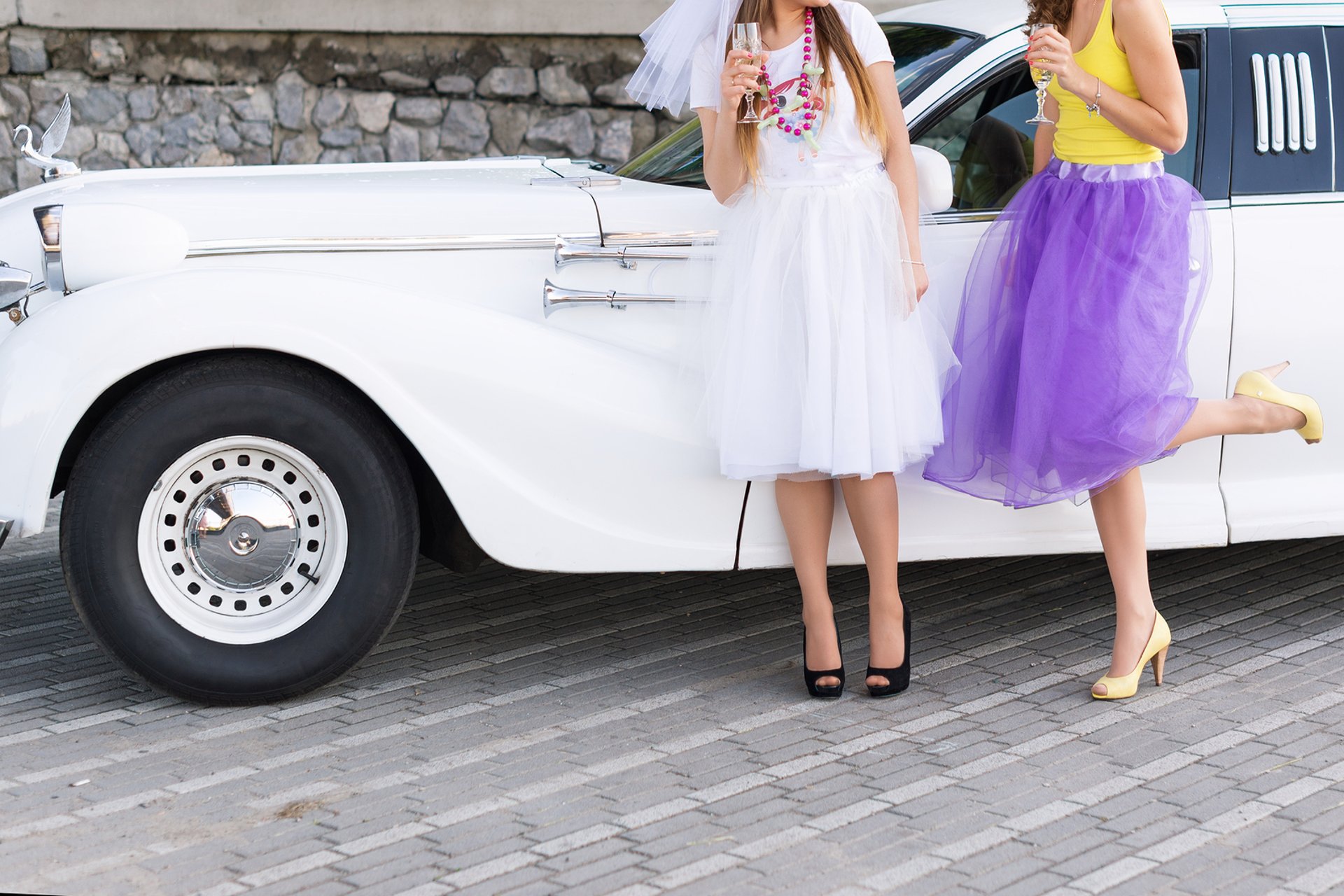 Chicago Bachelorette Party
The only place to book connecting hotel rooms and suites. Here's how.
Chicago Bachelorette Party
It is hard to stay away from some of the more classic cliches and party tropes when planning a bridal shower. However, that doesn't mean you can plan something original for your best friend, or even yourself for that matter. There's more to bachelorette parties than phallic shaped cakes and small bowties and male thongs;—especially in a city like Chicago. Get your friends together for a night out at the best restaurants, cocktail bars, dance clubs and everything else that's great in the windy city. You might even be able to keep it classy throughout, although we're not saying you need to, with our Chicago Bachelorette Party Guide.
Chicago Bachelorette Party Guide
Getting to Chicago
First and foremost, let's quickly look over arrival options and when to go. In terms of thebest time to visit Chicago, January and February will usually offer up the lowest hotel rates in Chicago due to the colder weather. Meanwhile, the summer will prove the priciest time to visit for the exact opposite. Personally, we love Springtime in Chicago, and the winter months aren't too bad either, great time to show off those fashionable layering skills!
How to get there
If you're driving into Chicago or are already a seasoned novice in flying in and out of the city, then skip this part. For the rest of you, our getting around Chicago guide will help acquaint you with Chicago's airports and how to best navigate them. Ahead of that, we have a few more pro-tips to consider when planning your bachelorette party's trip:
Designate a meeting place: if you can't all arrive together or at the same time, we'd say meet at the hotel.
Plan ahead for transportation: mainly, just figure out if you'll be renting a car, taking a cab, a train, shuttle, or calling an Uber. Trains will prove the most affordable but will set you back a solid 45 minutes. Cars and shuttles may be fast, or gruelingly slow - depending on traffic. Rent a car if you like to live dangerously.
Beware of the traffic: If you do rent a car, keep in mind you are traveling to an urban metropolis, which is essentially synonymous with traffic scenarios that border on an apocalyptic nightmarish dreamscape. That said! It's always nice to have your own ride, public parking is hard though. Good luck!
Where to Stay in Chicago
Arguably one the most important part of any trip, choosing where to stay in Chicago may prove a little hard given the plethora of awesome spots to visit. However, chances are you'll be staying with a big group. With this in mind, we'd recommend checking out the hotels in neighborhoods like Streeterville or Gold Coast. Hotels in these neighborhoods will get you close to the Miracle Mile and The Loop areas, both of which are great tourist areas rife with shopping, dining, and nightlife options.
Mainly, you'll want to stay at larger hotels that will make it easier to accommodate your group in multi-room suites. Check out our Chicago Neighborhoods guide for more on the best places to stay in Chicago.
Hotels with suites
The James Chicago is just a block from all the shops and restaurants on Magnificent Mile and is one the most beautiful hotels in Chicago. If the location doesn't throw you, tantalizing perks like 24-hour room service from David Burke's Primehouse, art galleries, and suites modeled after lofts and studios will have you and your girls in a dazed dream of comfort. Expect Starbucks instant coffee in your room and a complimentary car service to get your night started. Also, you'll want to plan a bike tour with the hotel's fleet of city bikes for guests.
The Kimpton Gray Hotel is another fantastic option. Also, just a little ways from top Chicago Attractions, the gorgeous boutique packs an awesome rooftop bar and every day wine hour, in case you need a place to start partying. We recommend checking out their One Bedroom Suite, or the larger One Bedroom + Queen Deluxe Room, offered exclusively by Suiteness. Lastly, the hotel has an in-house spa AND a salon. What more can we say?
Things to do in Chicago
If you picked to have your bachelorette party in Chicago it's with good reason. Chicago is an amazingly cosmopolitan city with all the swank and charm needed for a memorable weekend with your best friends. That said, it's because there's so much to do that planning can get a little hectic, so here are our picks for the best bachelorette party ideas in Chicago. Enjoy! And let us know if we missed anything.
Bachelorette Party Ideas
Where to eat
For some racy fun, you opt for dinner at Kit Kat Lounge & Supper Club. This upscale American restaurant offers deliciously comforting food, a long list of creative cocktails, and a nightly drag queen show. Essentially, the choice is self-explanatory.
Alternatively, we recommend starting the night with dinner at Paris Club. This refined French Bistro offers a magnifique salmon au poivre and Chateauneuf du Pape that can be followed by bottle service and dancing at their rooftop nightclub. With semi-private dining spaces at the downstairs bistro and an upscale club up top at Studio Paris, you'll have all you need under one roof.
Where to party
If you're following our advice, then you'll be starting the night at Studio Paris. Expect long lines, beautiful crowds, and great music. Be sure to get yourselves a table and some more champagne to toast to the bride. For some more classy fun and dance till you drop kind of club, follow up the night at Beauty Bar. This 60's beauty salon-inspired club will let you and your girls get your nails done while you take a beat with a drink and enjoy the booming music from the dance floor.
What to do
Besides a long night out, you'll find plenty more to do in Chicago. For an ideal next day, nurse your ailing body with some Michelin star-worthy Belgian waffles at The Lobby. Move on from here to explore great areas like The Navy Pier, one of the main lakefront attractions in Chicago, and The Art Institute of Chicago, because you're a cultured group of ladies and it's one the best collections in the country!
Top off another day by arranging a pop-up party for the bride-to-be with Bottle and Bottega. A unique bachelorette party experience, this fun venue lets you arrange a pop-up party paint workshop party, where you will have all you need to paint a group mural or individual canvases, along with a fun hands-on instructor. Other add-ons include decorations, wine tastings, and live models (nude male models optional - just saying!). Lastly, wash off the paint at Polish and Pour spa with manicures, pedicures...and Martinis? This plush salon offers full pampering services while you and you friends enjoy their full bar, and prepare for another night ahead!
For everything else there's...
Shopping in Chicago
For the ideal spots we'd recommend visiting the seemingly endless upscale shops at Magnificent Mile. Think of it like Chicago's version of 5th Avenue, with stores like Apple, Nike, Cole Haan, Crate & Barrel, Burberry, Neiman Marcus, and Tiffany & Co. glistening down the sidewalk. And besides a number of stores and great restaurants, this stretch of the street also hosts some the city's top architectural landmarks. For more of shopping center experience, visit The 900 Shops, an upscale shopping center catering exclusively to the "fashion savvy" shoppers. Needless to say, Chicago affords plenty of ways to go on a bridesmaid shopping spree;—and maybe a way to start shopping some great outfits for the honeymoon. Check out our Chicago Shopping Guide for more options on where to shop.
Other Activities in Chicago
Like we said, there is plenty to do and if you find the time, here are some more essential sightseeing and bachelorette party ideas for Chicago:
Visit Lincoln Park
Tour the Chicago Riverwalk
Watch a comedy show at Second City Theater
Eat authentic Chicago deep-dish Pizza at Pequod's Pizzeria
Have fun, lots of it!
Chicago is one the most impressive cities in the country so you're sure to have a blast, especially if you're headed there with all your best friends. We hope this guide will help, and of course, let us know if we missed anything! And if you happen to book with Suiteness, make sure to take advantage of our concierge services for anything you'll need ahead of planning your bachelorette party. Safe travels!