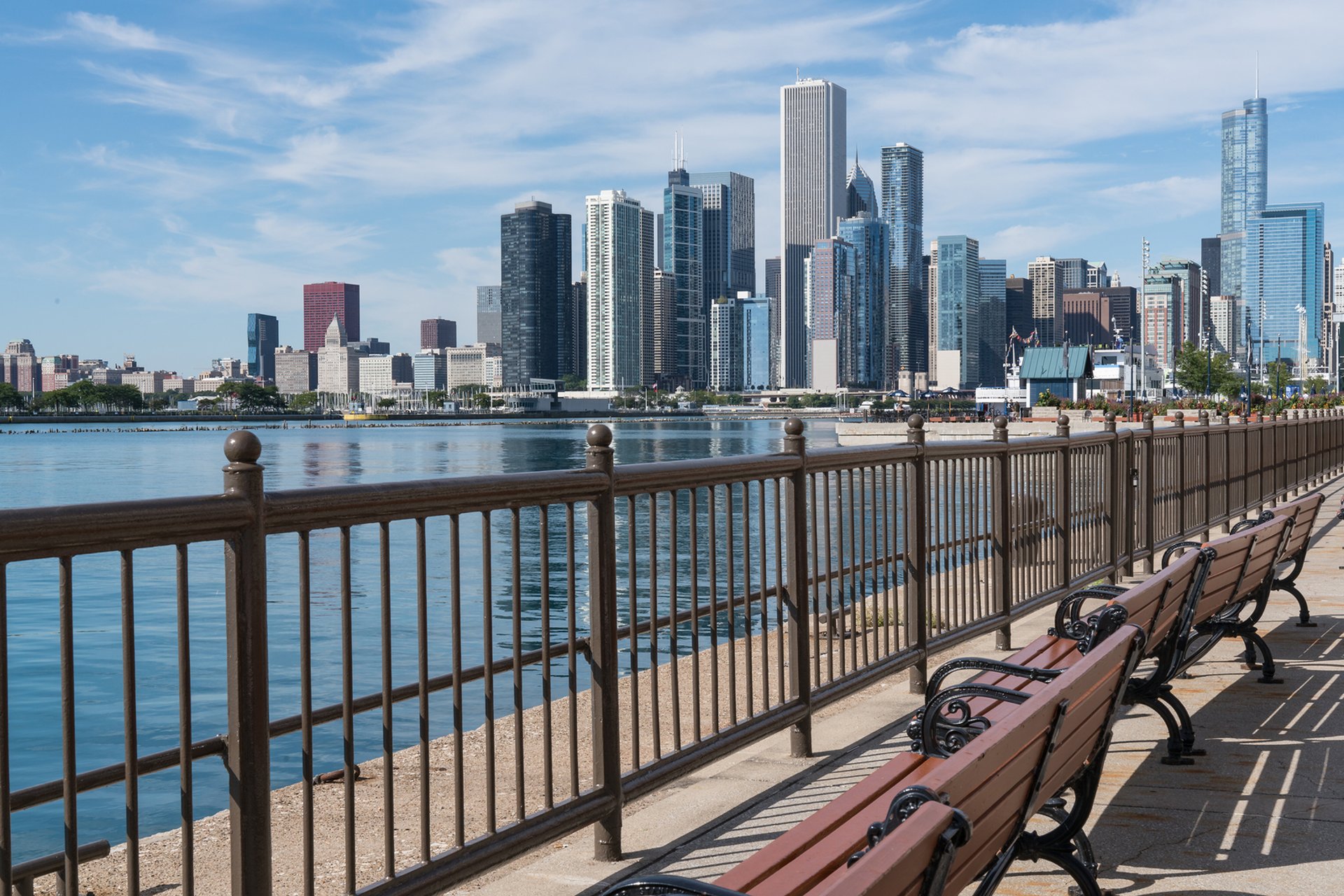 Things to do in Chicago
The only place to book connecting hotel rooms and suites. Here's how.
Besides the more obvious sightseeing spots in Chicago, the city offers plenty of fun things to do on the regular day-by-day. Some simple, and others a little more off the beaten path, or locally popular.
Best Things to do in Chicago
Lincoln Park | Lincoln Park
The expansive park hosts a milieu of popular attractions that include visiting the Lincoln Park Conservatory and the Lincoln Park Cultural Center. The park also offers locally favorited golf courses, baseball fields, skate park, and various scenic walkways for strolling, jogging, or biking. In fact, we'd recommend renting some bikes and spending an afternoon exploring the beautiful lakeside views of the park.
Music Box Theatre | Lakeview
This vintage town theater is an ideal stop for independent film buffs and anyone looking to get a feel for the local scene. Regularly screening the latest independent films and documentaries, the cinema also hosts director Q&A's and midnight cult classics. Also, don't sleep on the popcorn—it's the real deal.
Chicago Cultural Center | Lincoln Park
Yes, there is just a lot to do in Lincoln Park. The Chicago Cultural Center is worth a visit just to admire the beautiful interiors and placid atmosphere. However, the center also offers weekly classical concerts on Mondays, Wednesdays, and Sundays. Concerts take place in Preston Bradley Hall on the second floor near the Washington Street entrance and admission is free. Enjoy!
Chicago Riverwalk | The Loop
Chicago is well known for its bold architecture, which makes exploring the Riverwalk a great way to take in the sights. Conceived as a series of public walkways and seating areas, the riverwalk gives visitors easy access to boat tours, water taxis, and a number of waterfront cafes and restaurants. Consider visiting this spot during sunset, and head off to a quiet evening and dinner by the waterway.
Second City Theater | Lincoln Park
A long time starting point for famous comedians like Bill Murray, Amy Poehler, Tina Fey and others, this improvisational comedy center is perhaps one of Chicago's best offerings for both locals and tourists. Catching a show at Second City is a great way to spend a night out on the town.
Wrigley Field | Lakeview
The fervent loyalty of the Chicago Cub fans is no mystery, with over 100 years of waiting for a championship, Cub fans are as passionate as ever—making a visit to the stadium a riotously fun time, whether you're a fan or not. Also, this is the second-oldest Major League Baseball stadium in the country, not to mention a generally great area to eat, drink, and shop.
Revolution Brewing | Logan Square
The characteristically hip atmosphere at Illinois' largest craft brewery make it a great place to get some local Chicago life on your list. But be sure to try their bourbon barrel aged beers, and maybe pair them with some bacon-fat popcorn (locally sourced vegan dished are also offered).

Green Mill | Uptown
A historic lounge and one-time favorite of Al Capone (his favorite booth is still available to see), Green Mill is one of Chicago's top music venues. Known for its phenomenal jazz shows, local musicians entertain here every night of the week. Headliner cover will range from $4 to $15 dollars, and although any time is good, we'd recommend dropping in on a Friday around 5 to 8 pm.
Lakefront Trail | The Loop
Arguably one of the best ways to see Lake Michigan, this lush trail spans 18 miles of smooth pavement connecting into a number of Chicago's beaches and Parks, and the many activities available there. Easy to walk, run, or bike, Lakefront Trail will offer a little of everything: city views, marinas, fitness courts and placid lagoons.
Food!
Chicago is a great foodie town with some iconic foods that were perfected and made famous by the city. While you're there, try some authentic Chicago-style deep dish pizza with a buttery crust that's an inch deep and filled with amazing ingredients. There's also the Chicago-style hot dog which is an all-beef water-bathed frankfurter in a poppyseed bun with relish, chopped onions, hot peppers, tomato slices, mustard and NO ketchup. While not as famous as Texas or Memphis, the Chicago bbq is also worth trying. And of course, Italian beef sandwiches - or any Italian food really. For more on where to find these mouth-watering delicacies, head on over to our Chicago restaurants section.
Chicago Marathon
Bank of America Chicago Marathon is one of the top city marathons in the world bringing in throngs of runners and spectators to the city. Held annually during the fall, it is also a great excuse to go to Chicago and enjoy some fabulous fall foliage. Even if you're not in the city to participate, and happen to be visiting during the time, get in the spirit by cheering the runners or holding up signs of encouragement. If you can brave the crowds, Boystown is where you get to see the wildest celebrations with cheerleaders from Chicago's vibrant LGBTQ community; there's always a party and Latin music you can dance to in Pilsen; and Chinatown is where you can watch dances by dragons and of course, some great cuisine if you get hungry. In any case, might be a good idea to reserve a brunch table (well in advance) somewhere on the Marathon route to admire the strong willed humans streaking by.