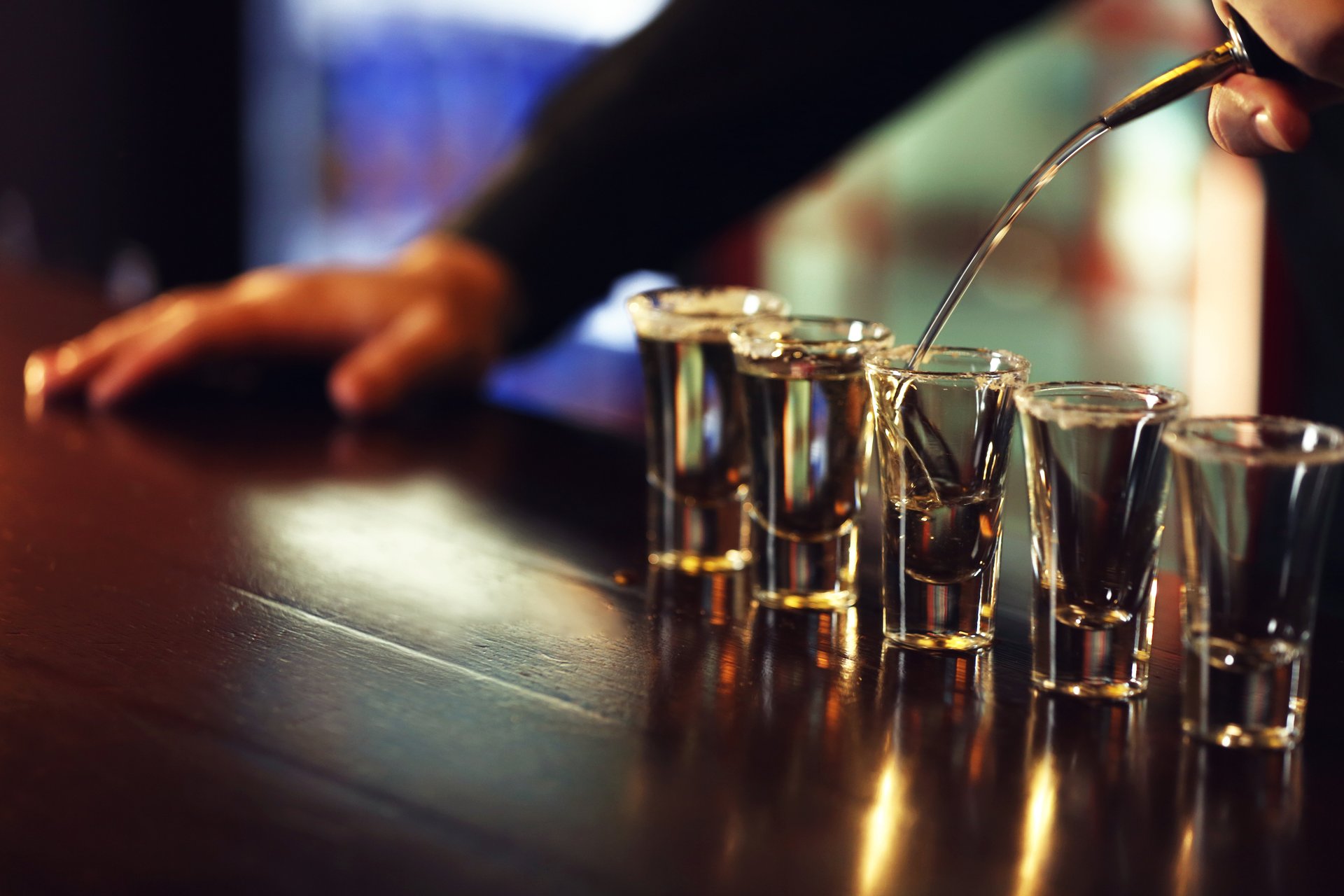 San Francisco Bars
The only place to book connecting hotel rooms and suites. Here's how.
The Best Bars in San Francisco
San Francisco is undoubtedly one of the best places in the world for eating and drinking, and whether you're looking for a delicious cocktail, a refreshing beer, or a complex glass of wine -- it's not hard to find it in this fun-loving city. Here are some of the best bars throughout the City by the Bay.
Best Bars in San Francisco
Vesuvio Cafe | Cocktails | North Beach
You can get a delicious drink and a little bit of history at Vesuvio Cafe, a charming bar in North Beach. It's across the street from City Lights Bookstore, a popular haunt of Beatnik writers, and it was a favorite watering hole of people like Jack Kerouac, Bob Dylan, and Dylan Thomas. Vesuvio's most famous drink is the Bohemian Coffee: Disaronno, brandy and strong coffee with a lemon twist.
Southern Pacific Brewing | Brewery | The Mission
Southern Pacific Brewing is a sprawling brewery space that offers its own beers brewed in-house, as well as a selection of guest brews. Southern Pacific Brewing is a great place to go to gather with friends; there's tons of space, and tons of great beers to try. Southern Pacific also offers a food menu, which offers a selection of bites to complement your delicious beverage.
Marianne's | Cocktails | SoMa
Marianne's started as a private members-only bar, and while it's open to the public today, it maintains an air of exclusivity and secrecy. Marianne's is a great place for a date with low lighting, lots of couch seating and a romantic atmosphere. Drinkers here love the Dark Side of Hemingway, made with dark rum, grapefruit, lime cordial and maraschino.
Cellermaker Brewing Co. | Brewery | SoMa
Cellermaker is a brewery in SoMa that's known for its hop-forward beers. Visitors can come industrial/warehouse-feeling space to get growlers full of beer or to get a pint. The brewery also offers samplers, where you can taste multiple beers at once.
Bourbon and Branch | Cocktails | Tenderloin
If you're looking for a real speakeasy, look no further than Bourbon and Branch. Located in the Tenderloin, Bourbon and Branch requires reservations - -and a password -- to get in. This swanky, candlelit atmosphere is great for date night. Bartenders at Bourbon and Branch mix up customized cocktails nightly; tell them what you like (and don't), and you'll end up sipping something delicious.
The Hidden Vine | Wine Bar | Financial District
The Hidden Vine is a great place for a date. Not only is it a dark, candlelit wine bar with more than 800 wines on the menu, but it also has bocce courts you can enjoy (and compete on) while you sip (note: you must spend $100 minimum to play bocce while you're there). Hidden Vine has a menu of delicious small plates and cheese, which makes it easy to meet the bocce minimum.
Rye | Cocktails | Lower Nob Hill
Rye is a bar that mixes upscale, craft cocktails with a more divey-atmosphere. It's a great place to go with groups and hang out with friends, and there is plenty of both bar and table seating. The standout drink here is the basil gimlet -- but they have a large cocktail menu with a great selection of drinks.
Virgil's Sea Room | Cocktails | Bernal Heights
One of the best parts about Virgil's Sea Room is its backyard; it has a giant patio with seating for plenty. However, the casual, cozy bar is also known for mixing up delicious cocktails, like the Sugar Pie Desanto (rum, lime, simple syrup and mint) or the Frank Chu (vodka, simple syrup and smashed fresh fruit).
The Barrel Room | Wine Bar | Financial District
The Barrel Room is located in the Financial District, and it's considered to be one of the best wine bars in the city. The bar offers a menu of more than 50+ wines, which you can order by the flight or by the glass. The Barrel Room has a full food menu (and serves cocktails), and it's a great place to go with friends or on a date.
21st Amendment | Brewery | SoMa
21st Amendment is one of the most famous breweries based in San Francisco. Its SoMa location -- close to the MetLife Stadium (where the Giants play) -- has a full-service bar and restaurant, where you can sample the beers brewed there or taste a featured guest beer.