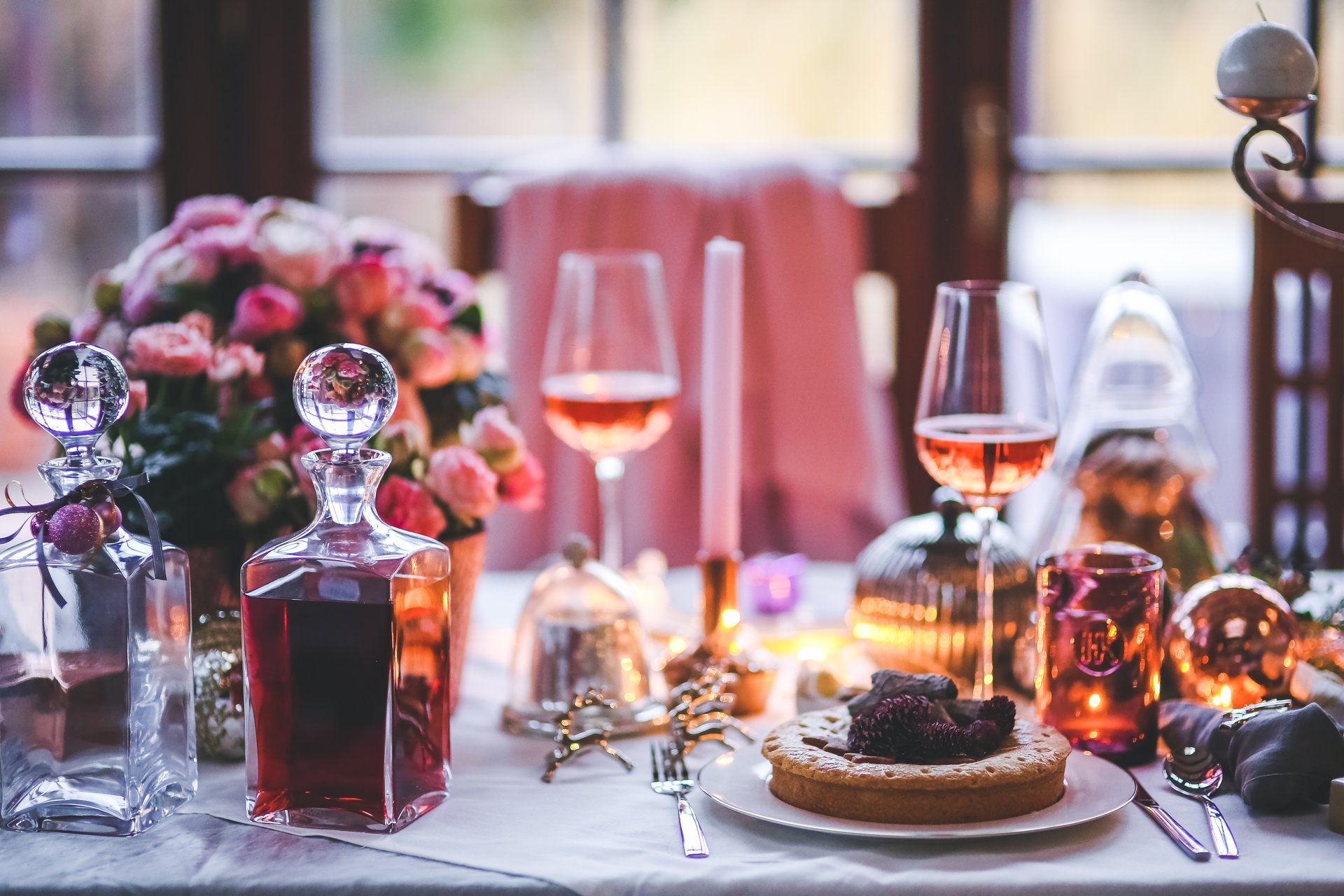 Suiteness BlogThe Most Romantic Upscale Restaurants in New York CityWritten by Divya MulanjurPublished February 2, 2016
The only place to book connecting hotel rooms and suites. Here's how.
The Most Romantic Upscale Restaurants in NYC
We have compiled a list of our favorite, most romantic upscale restaurants in New York City to enjoy a perfect brunch or dinner with your special someone. Some of these restaurants also offer special tasting menus and brunches on Valentine's Day so keep them on your radar!
Gramercy Tavern
For the past two decades Gramercy Tavern has retained its position as one of the most romantic upscale restaurants in New York City while consistently delivering an innovative menu of fresh and seasonal ingredients. Choose to sit in the cozy Tavern Room or the more sophisticated Dining Room for a special evening against an elegant backdrop with rustic influences.
The River Café
Splurge a little and treat your valentine to amazing food, impeccable service and sweeping views of the NY skyline and Statue of Liberty at one of the most romantic upscale restaurants in the city. The River Cafe is not only popular for its unique location under the Brooklyn bridge but also for the two pre-fixe menus that it offers: a  three course pre-fixe menu or a Chef's choice six course pre-fixe menu. Enjoy a romantic evening with lanterns, fresh flowers and (if you're lucky) table by the widow but don't forget to order the Chocolate Brooklyn Bridge for dessert!
Mas (farmhouse)
Mas translates to a stone farmhouse in the south of France. James Beard Award winner (2001) Chef Galen Zamarra combines French and American flavors to create a unique New American cuisine that is always fresh, seasonal, locally grown and sustainable.
One if By Land, Two if By Sea
To be known as the New York City's most popular place for proposals is no small feat, but then this is no ordinary fine dining restaurant. Once Aaron Burr's carriage house and now one of the city's most romantic upscale restaurants, One if by Land, Two if by Sea has a dream decor with floral arrangements, ornamental chandeliers, rustic brick walls, fireplaces and a pianist that sets the mood for a wonderful dinner date. Enjoy brunch by the French window that overlooks the garden.
Il Buco
The cuisine at Il Buco draws inspirations from flavors of Spain and Italy while the decor mirrors the beauty of the culture with rustic wine walls and wooden chairs to make for a cozy candle-lit dinner date.
Zenkichi
Treat your valentine to a Tokyo-style dinner date at Zenkichi – a modern Japanese brasserie that serves a wide selection of Japanese small-plates (no sushi). You can choose to go a la carte or order the seasonal, eight course Omakase menu and pair it with over 50 kinds of premium sake bottles. You will be given your own curtained, private booth so that you both can have a quiet, romantic dinner by yourself.
Mar's
If you're in the mood for some old-fashioned cocktails and oysters in a warm, welcoming space that plays 1930-s tunes and has a vintage vibe, then visit Mar's at Astoria, Queens. The wood-paneled bar is perfect for an easy 'drinks' date or choose to sit at the bistro tables for a full dinner or brunch.
Why not surprise your love with a weekend getaway or an overnight stay in a fabulous suite? Here's a list of the most romantic hotels for The Perfect Weekend Getaway in NYC.