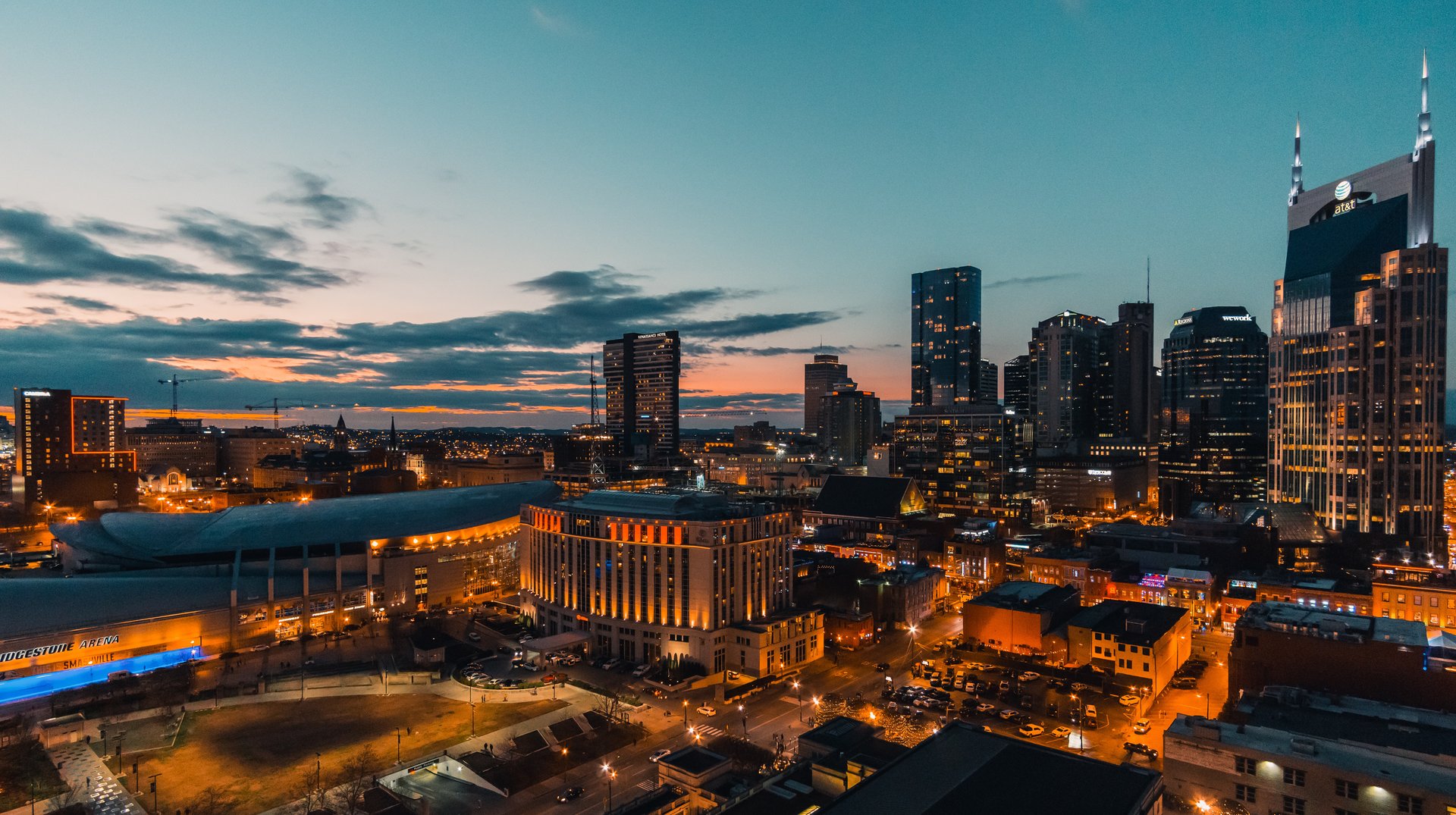 Getting Around in Nashville
The only place to book connecting hotel rooms and suites. Here's how.
Fly to Nashville
The Nashville International Airport is located about 20 minutes from downtown Nashville and 15 minutes from the Opryland area. To get to hotels in Nashville, passengers have the choice of renting a car, grabbing a shuttle, or hopping in a taxi. Taxis charge a $25 flat fee from the airport to downtown Nashville or the Opryland Hotel area, plus $1 for each additional passenger. Express trips take approximately 20 minutes and local routes run about 35 to 45 minutes. One-way trips between the airport and downtown Nashville will set you back less than $2. 
Getting Around Nashville
The Metro Transit Authority provides a free "Music City Circuit" in downtown Nashville, which offers three, easy-to-access routes. Other than taxi cabs, the city also has the Uber and Lyft ride-share services. For those renting a car,
Nashville, is a vibrant city known for its music scene, delicious food, and rich history. If you're planning a trip to Nashville, getting around can be easy if you know how to navigate the city. Here's a travel guide for getting around Nashville:
1.    Public Transportation: Nashville's public transportation system is called the Metro Transit Authority. The MTA operates buses and a light rail system called the Music City Star. The buses operate throughout the city and the Music City Star offers a convenient way to travel to nearby cities like Lebanon and Mount Juliet.
2.    Ride-Sharing: Ride-sharing services like Uber and Lyft are widely available in Nashville. They offer a convenient and affordable way to get around the city, especially if you're traveling with a group.
3.    Biking: Nashville is a bike-friendly city, with over 270 miles of bike lanes and greenways. If you're looking for a more active way to get around, consider renting a bike or taking a guided bike tour.
4.    Walking: Nashville is a pedestrian-friendly city, with many of its popular attractions located within walking distance of each other. Walking is a great way to explore the city and take in its sights and sounds.
5.    Car Rental: If you're planning to explore outside of Nashville, renting a car is a good option. Many car rental companies have locations throughout the city, and driving is a convenient way to visit nearby attractions like the Jack Daniel's Distillery or the Natchez Trace Parkway. Did you know that downtown Nashville has over 18,000 parking spaces available?
6.    Taxis: Taxis are also available in Nashville, but they can be more expensive than ride-sharing services or public transportation.
Overall, Nashville is an easy city to navigate. The best way to get around depends on your preferences and where you plan to visit. With these tips in mind, you'll be able to explore all that Nashville has to offer!
Updated as of 2/16/23