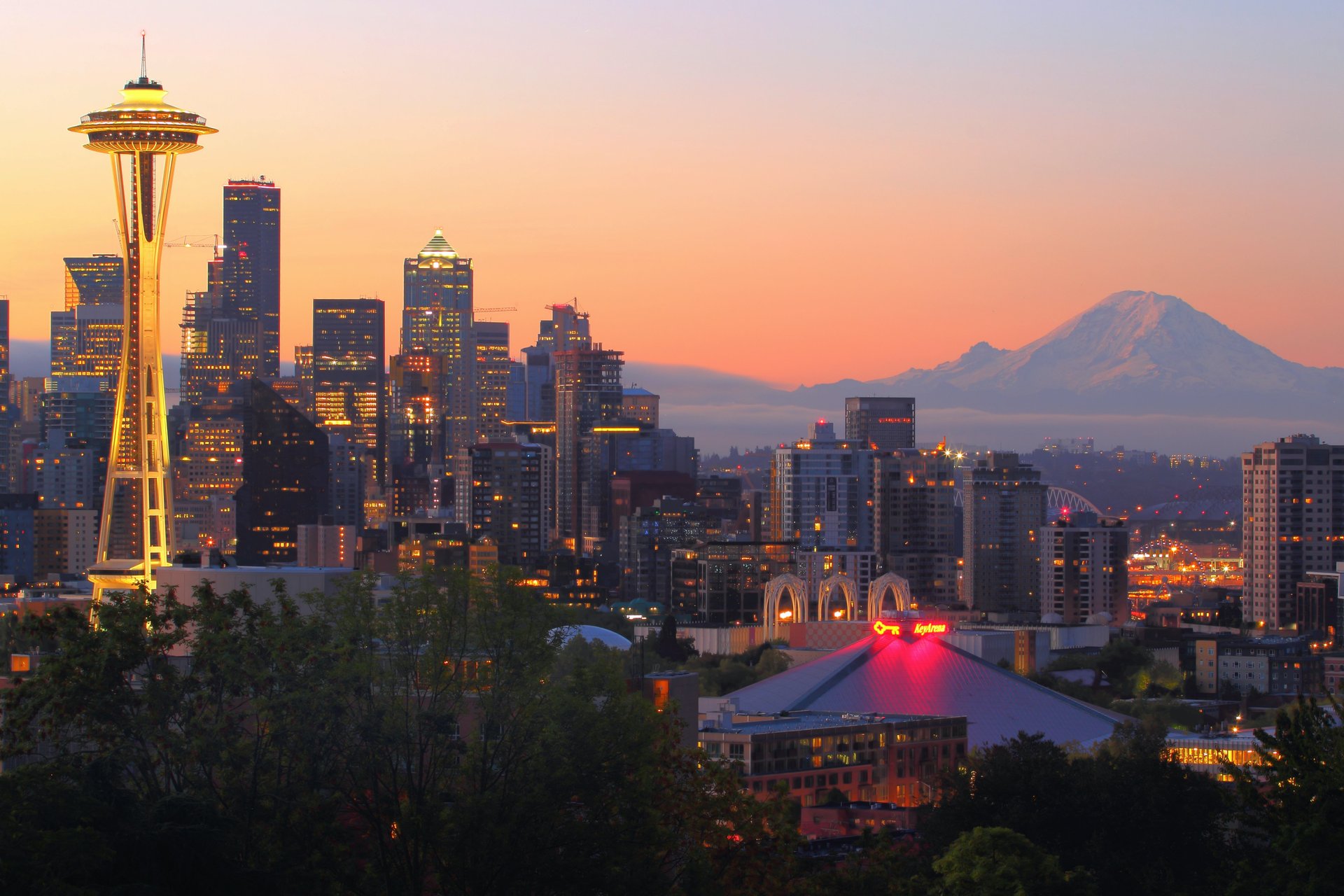 Seattle
The only place to book connecting hotel rooms and suites. Here's how.
Bustling and vibrant, Seattle is the largest city in the Pacific Northwest and one of the fastest-growing in the United States. Most people will know the "Emerald City" as the birthplace of Starbucks, Amazon, and grunge music, but it's also beautiful city packed with personality that rewards explorers. Urban areas rub up against stunning green spaces, eclectic shops, and cultural landmarks.
Today, Seattle is a lure to job seekers, with a busy technology center and one of the largest ports in North America, handling a major portion of the USA's trade with Asia. But look beyond the industry, and you'll find a selection of unique, quirky neighborhoods begging to be explored. With whale-watching, nearby skiing, and two large music festivals (the Northwest Folklife Festival and the Bumbershoot Festival), not to mention a host of smaller ones, plus the iconic Space Needle, Seattle truly has something for everyone.
Neighborhoods with connecting rooms and suites in Seattle