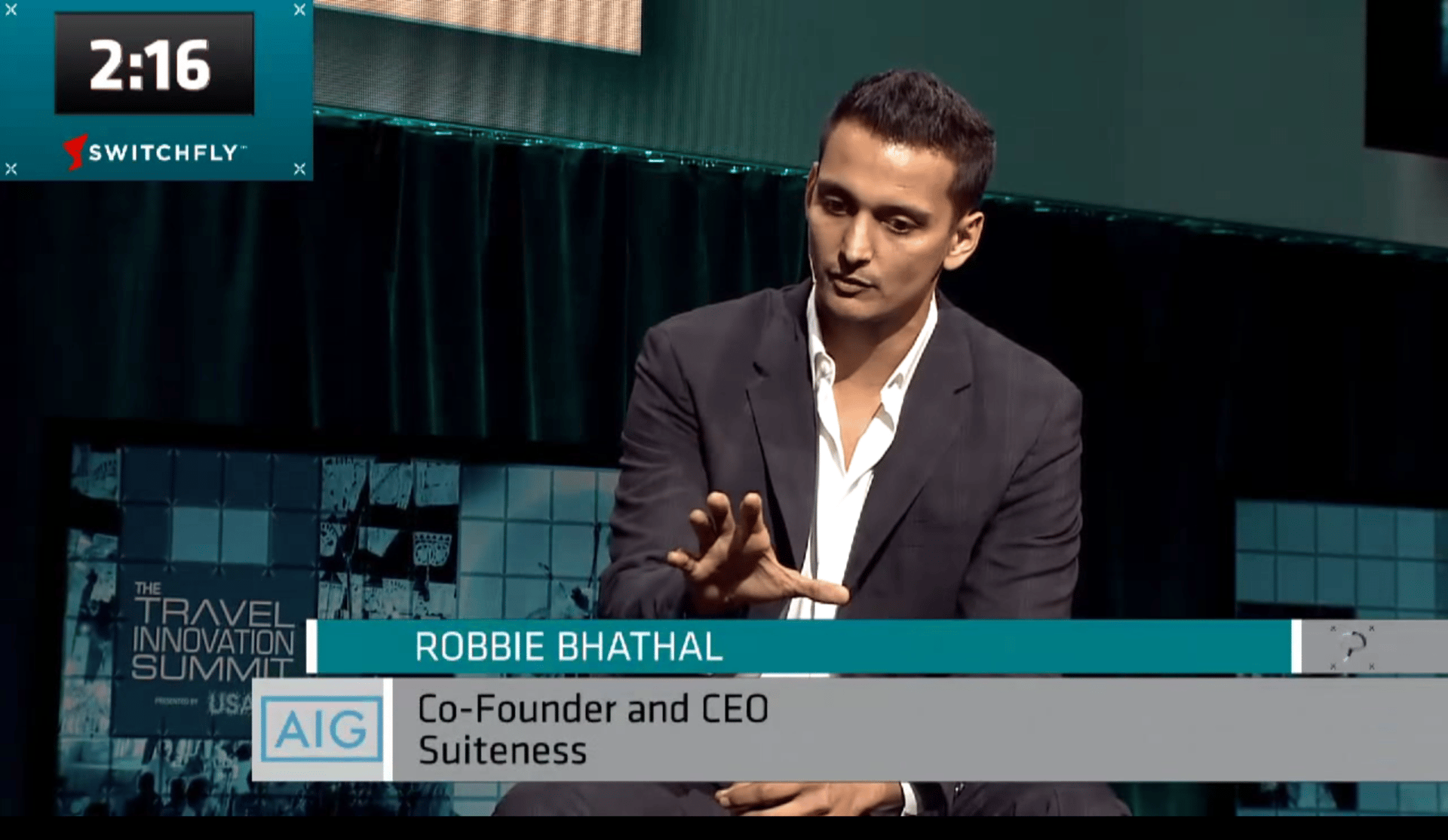 Suiteness BlogSuiteness Phocuswright PresentationWritten by Divya MulanjurPublished December 3, 2015
The only place to book connecting hotel rooms and suites. Here's how.
Phocuswright: Travel Innovation Summit
The 2015 Phocuswright Conference kicked off in Miami this past November showcasing some of the biggest and most innovative companies in the travel industry. Suiteness had the honor of presenting during the conferences Travel Innovation Summit, with our Co-founder Robbie Bhathal showcasing some of Suiteness's latest achievements and innovations.
Overall the Judges had positive things to say about Suiteness and our innovations in the luxury travel market, making us one of Judge Philip Wolf's favorite presentations in the conference. He went on to describe Suiteness as an innovative idea and a revenue sweet spot in the industry. To watch the Phocuswright presentation yourself and learn more about the workings behind the business, check out our featured video coverage below.
Suiteness is currently the only online platform for booking luxury hotel suites. We're currently live in Las Vegas and opening soon in locations such as Miami, New York and Los Angeles. Suiteness continues to grow our inventory and offer more of the worlds most exclusive suites in an attempt to provide you with all the best options in every city. We're dedicated to providing customers ease and accessibility to a wide range of suites, allowing them to experience the most comfortable and convenient stay possible. If you're interested in booking a stay in one of our incredible suites or just simply want to learn more, feel free to check out our incredible selection of suites, penthouses and villas at Suiteness.com
Thank you once again to the organizers at Phocuswright for allowing us the opportunity to present at their Travel Innovation Summit and for hosting such an amazing event in beautiful Miami. For more information on the Phocuswright conference check out their website for more news and a full recap of the Travel Innovation Summit event.