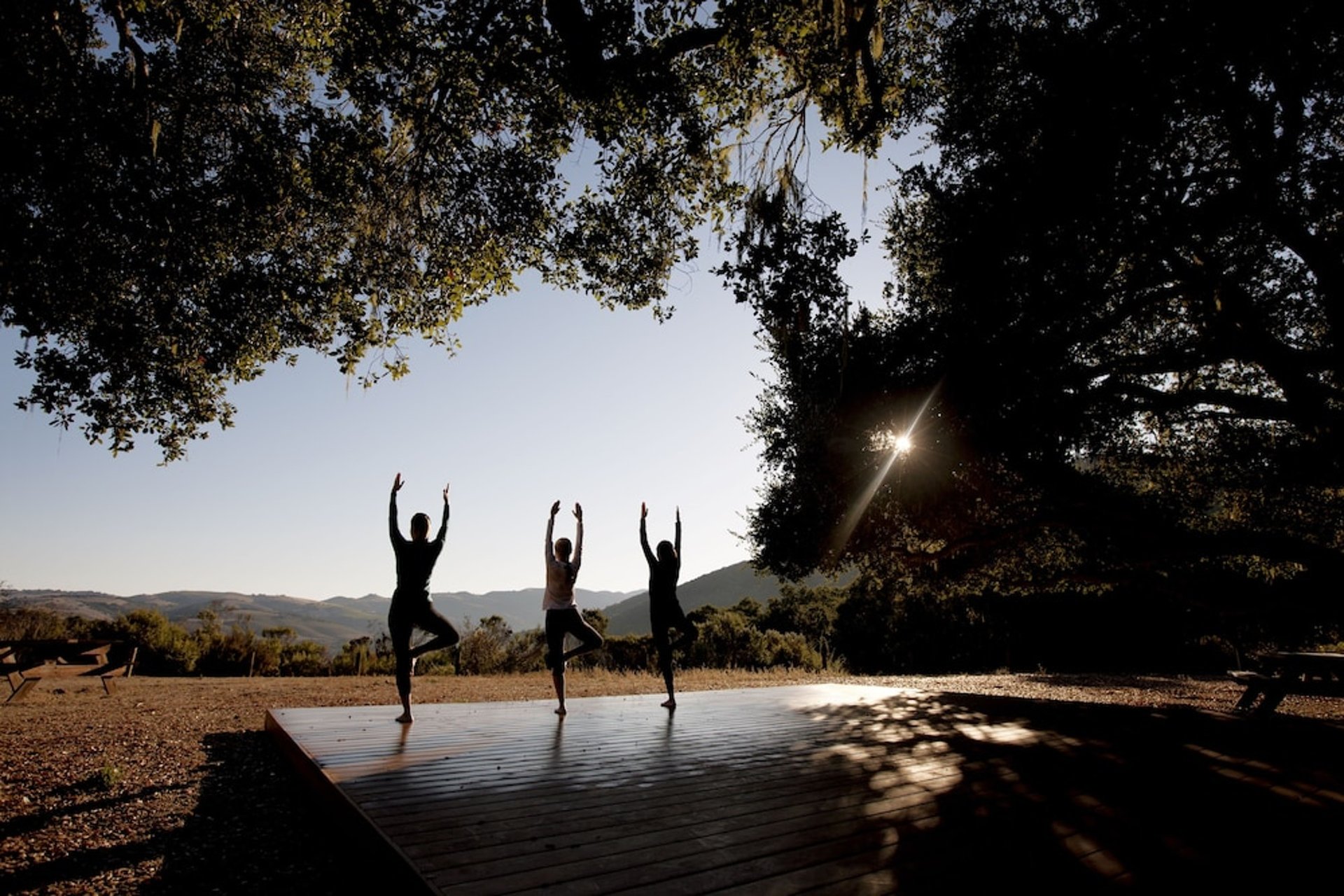 Suiteness BlogSkip the Holidays this Year and Take a Friendcation InsteadWritten by Whitney PhaneufPublished October 1, 2019
The only place to book connecting hotel rooms and suites. Here's how.
OK, hear us out. We love the holidays. But after enduring another year of cooking, cleaning, and family drama, have you ever wondered if there's a better way? Before you book that trip to Aunt Marsha's, you should consider taking a getaway with your chosen family—your friends.
Think about it: You have paid days off work and a budget usually reserved for traveling to see family. And, be honest, how often do you meet up with your friends who live in other places? If we're lucky, it's once a year. Make this the year you see your long-distance friends—you've still got two three-day weekends and two holidays, Thanksgiving and Christmas, to plan a friendcation. We've got tips and strategies to get you there. 
Pick a destination with deals
The holidays have a reputation for being the most expensive time to travel, but that's not always true. There are deals to be had, especially on hotels!
While flights tend to be the priciest part of traveling during the holidays, here's the good news: it's not too late to find reasonably priced flights. AAA says September 25 through the end of October is the time to book. And according to Hopper, round-trip domestic airfare is expected to be down 3.9 percent for around Thanksgiving and 9.2 percent for Christmas. You can also drive or take the train, depending on where you choose to meet up.
After you kick around a few destination ideas, based on where everyone lives, start searching for hotels with connected rooms. Connecting hotel rooms ensure you and your friends stay together and have all the privacy you need, including your own bed if you prefer. Suiteness is the only place to book adjoining hotel rooms and suites, allowing you to search anywhere from one-to-four bedrooms and displaying the number of beds available in each accommodation.

From city lights...
In cities like New York, Chicago, and San Francisco, hotel rates are often more than 15 percent lower around Thanksgiving and Christmas, when there are no conferences in town and most travelers are home with family. Located in New York's stylish Soho neighborhood, the NoMo SoHo's King Suite + Classic Queen Room offers three beds, two bathrooms, and floor-to-ceiling skyline views. In Chicago, you can sleep up to 10 guests in the One King Bed One Bedroom Suite + Two Double Beds Alcove Suite at the Hilton Chicago/Magnificent Mile Suites, which has three beds plus two sofa beds. Enjoy a spacious living room, a vintage turntable with a collection of classic records, and three beds in the One Bedroom Suite + 2 Queens Room at Hotel Zeppelin in San Francisco.
...to childlike delight
Or take your friends to the ultimate destination for the young at heart, Orlando, where the hotel rates drop during the holidays, but the temperatures usually remain in the comfortable 70s. Stay minutes from Walt Disney World at the Hilton Orlando Lake Buena Vista, where the Two Double Beds Junior Suite + King Standard Room sleeps up to seven in more than 800 square feet of space to stretch out in.
Hit the slopes...
Make this friend trip a ski trip in Tahoe, which has apartment-style accommodations like the Beach Front Cottage Upper, a one-bedroom suite with a fully-equipped kitchen at the Hyatt Regency Lake Tahoe Resort, Spa and Casino. A free ski shuttle and ski or snowboard rentals are available to those wishing to hit the slopes.
the Strip...
Vegas has incredible deals throughout November and December and there's still plenty of availability for the upcoming three-day weekends, Indigenous Peoples' Day (Columbus Day) on October 14 and Veteran's Day on November 11. Each of your friends can have a bed in the connecting Park MGM Nightingale Queen Suite + Park MGM Queen rooms at Park MGM Las Vegas, which boasts 1,100 square feet of space, four beds, and two bathrooms. Check Suiteness for Vegas deals, which currently include 15% off your stay at any MGM Resorts, including Bellagio, Vdara, ARIA, Park MGM, Luxor and more (60-day advance purchase required).
or the Big Easy
Meet in the middle of the country in New Orleans, which has connecting rooms perfect for groups like the Deluxe Suite + Standard King at the Hyatt Regency New Orleans, which has two restaurants open on Thanksgiving and Christmas, plus 24/7 room service.
Opt for a staycation
If you live in or near one of the above cities or an area with lots of hotel inventory, a staycation might be the best way to host your friends and keep it affordable. You'll have the advantage of knowing all the hot spots and tourist draws, making planning a breeze. Plus if you want a home-cooked meal, you can always bring stuff from home to the hotel. Suiteness has suites and connecting hotel rooms across the country—check out our entire list of properties per state.
Be a regional tourist
Choosing a destination that everyone can drive to will keep costs down and offer a chance to explore an area you might have easily overlooked. If your friends are gathered in the Northeast, consider Boston or Atlantic City. On the West Coast, try Portland or Seattle. Plus, if the bulk of your group drives to your destination, that means you won't incur the added expense of renting a car.
Choose a hotel room with a kitchen
Eating out is one of the joys of traveling, but staying in for a few meals will save you money and free up more time to explore. Consider a hotel room with a kitchen if your group is on a tight budget or wants to cook a big holiday meal (which, thankfully, housekeeping will help you clean up). Suiteness makes it easy to find hotel rooms with kitchens—check out all of the options in Las Vegas, New York, and Chicago. When you get into town, make a grocery run at the start of the trip to stock up on breakfast and lunch basics like eggs, cheese, bread, and lunch meat—then go local for the rest by hitting up farmer's markets and boutique markets with local specialties. And don't forget to bring your own beer, wine, and booze to the hotel, which will save you hundreds of dollars.
Embrace spontaneity
One of the advantages of planning a last-minute friendcation is avoiding the months of debate about every aspect of the trip. Focus on getting your friends to agree on a destination, dates, and hotel, and don't worry too much about the rest. Create a loose itinerary, but be flexible and open to discovering new adventures and staying in the moment. 
And if you're traveling during the holidays with just your girlfriends, check out our guide to planning a girls trip with maximum adventure with minimal drama.