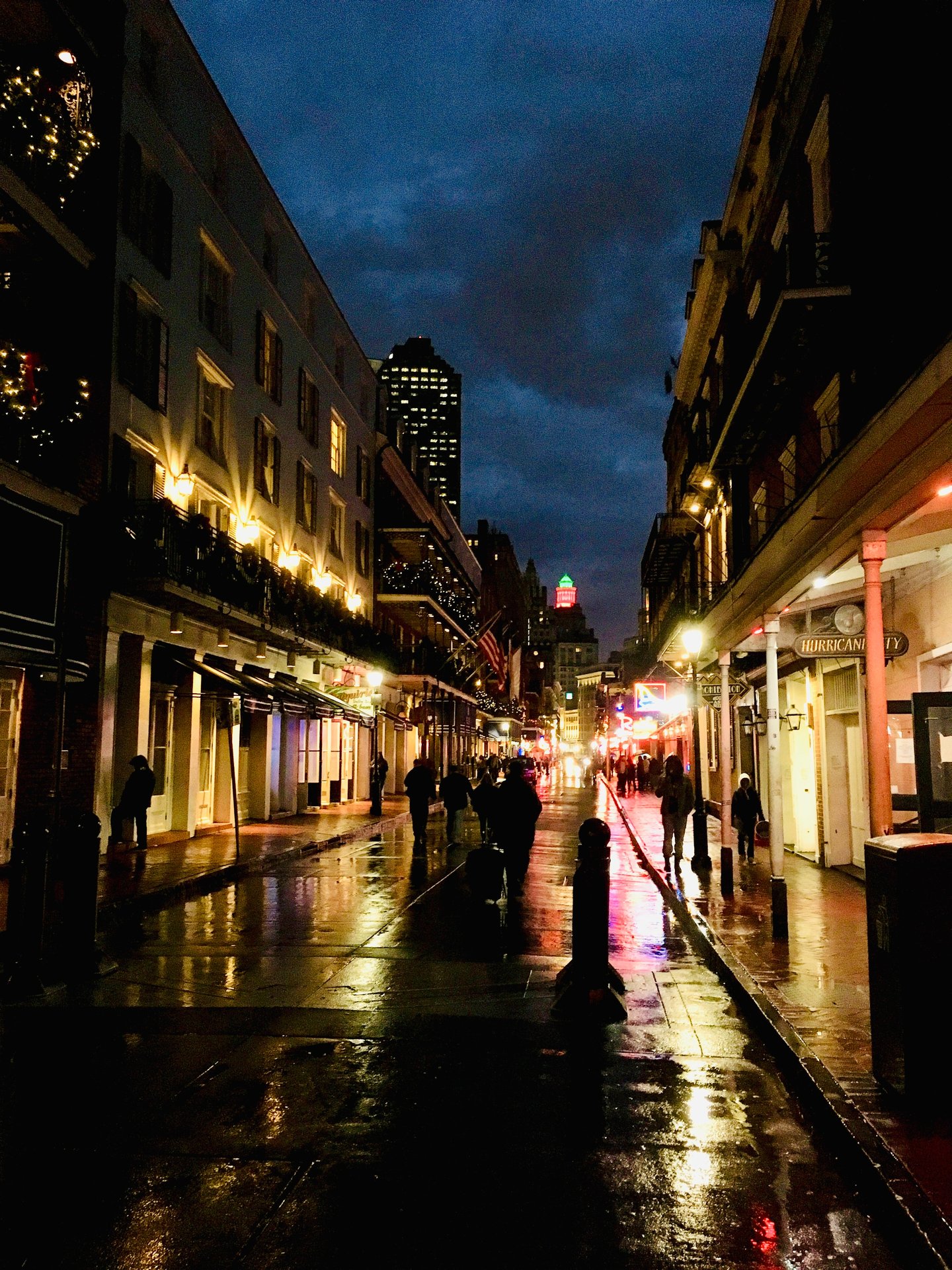 The Girls Trip Guide to New Orleans
The only place to book connecting hotel rooms and suites. Here's how.
The Girls Trip Guide to New Orleans
There's a reason why the film Girls Trip chronicles the adventures of four girlfriends in New Orleans—it's one of the best cities in the world to hang with your besties! This historic city along the Mississippi River has something for everyone in your group of girls, from the culture vultures to the foodies. And, like Las Vegas, you can take your cocktail to go and wander the streets with the adult beverage of your choosing, making exploring that much more fun. Don't get sucked into the bars for too long and leave time to discover the heart of New Orleans: the incredible artists, musicians, and creators who make this place home. The birthplace of jazz 100 years ago, the Big Easy hasn't missed a beat since then and you'll find phenomenal visual art and music throughout the city—if you know where to look. The below itinerary isn't exhaustive but meant to guide you and your girls on adventures that are sure to bond the group. Speaking of bonding, read our guide to maintaining your sanity while planning a girls trip.
Where to stay
Stay near the French Quarter, but away from its chaos and debauchery at one of these hotels. Note: If you're combining your girls trip with a major event such as Mardi Gras or Jazz Fest, you'll want to book well in advance. Look for connecting hotel rooms or suites that fit your entire group. Here are some of our favorites—all with two bathrooms (a godsend on a girls trip):
The Editor's Suite Two Queen Beds + Editor's Suite King at the stylish Eliza Jane sleeps up to 10 guests and features a deep soaking tub. 
Enjoy a dining area for four at the Hyatt Regency New Orleans Deluxe Suite + Standard King and don't miss the rooftop pool.
The luxurious One King Bed Waldorf Suite + Queen Superior at the Roosevelt New Orleans, a Waldorf Astoria Hotel, will make the ladies feel like queens with its crystal chandelier and 2.5 bathrooms.
The Lamothe House's Suite, 2 Bedrooms has three beds—one king and two queens—for what's sure to be an epic slumber party.
Where to eat
All of the above hotels are a short walk to Café Du Monde, the famous beignets spot in the French Quarter that's open 24/7. Don't go to the French Quarter and just eat anywhere—it's a sea of mediocre, touristy restaurants. We found a few exceptions below. Your best bet is to explore charming neighborhoods like the Garden District and Marigny, where locals dine. 
Plan a brunch at Willa Jean, a delicious bakery from pastry chef Kelly Fields in the Central Business District in downtown New Orleans.
Satisfy your po'boy craving at Killer Poboys, a pop-up style sandwich spot inside Erin Rose, a bar in the thick of the French Quarter.
Also in the French Quarter, treat yourself to lunch or dinner at Bayona, to see its elegant old-world dining room and for its life-altering smoked duck PB&J.
You can order champagne and fries at Sylvain's, in the French Quarter, but don't miss the braised beef cheeks. Bonus: it's gluten-free friendly.
Sit outside, sip wine, eat delicious food, listen to jazz, repeat, at Bacchanal, which is worth the cab ride to Bywater. 
For Creole food with a farm-to-table twist, head to La Petite Grocery in the Garden District.
You must try a muffuletta—a New Orleans sandwich of ham, mortadella, salami, cheese, and olive relish on a round sesame roll—and you must try it at Cochon Butcher.
What to do
After you decide where you're eating, plan your activities around your reservations. There are two things you have to do in New Orleans: see live music and get out on the water. You'll find live music on the events calendar here before you finalize your itinerary. As for swamp and river tours, book ahead for a group, especially if it's over four.
Catch a band or ten on Frenchman Street, a three-block strip of celebrated music venues in the Faubourg Marigny neighborhood—walking distance from the French Quarter.
Try a mudbug (you might even like 'em) at a crawfish boil. The Sunday night crawfish boil at Maple Leaf Bar includes live, local music. Or if you want to skip the crawfish, head to Maple Leaf Bar on a Tuesday when the legendary Rebirth Brass Band performs.
Explore town through New Orleans Segway Tours. New Orleans is an amazing city to take a Segway tour of. Depending on the tour you choose, your will visit historic landmarks, gleaming skyscrapers, the French Quarter, and scenic parks. New Orleans is one of the most visited cities in America.
Take a cooking class at the New Orleans Cooking School to cook & eat an authentic Louisiana meal! In this highly interactive class our guests actually cut, season and prepare a complete dinner with their expert chefs, and afterwards they are able to sit down and enjoy the meal they have just created...YUM!
Watch a show inside an art installation at the Music Box Village, which features bands outdoors amid a collection of whimsical treehouses that are also musical instruments. This hip spot, inside the former yard of a large-scale steel fabricator, is in the Bywater neighborhood, not far from Bacchanal (see above).
Kayak through the swamp and learn about its unique ecosystem on one of New Orleans Kayak Swamp Tours, which offers relaxing tours geared for kayaking novices. 
Marvel at the gators on an airboat ride, which whisks you through the bayous just outside New Orleans. Make a day of it as these tours range from four to eight hours and often include a Cajun lunch. 
If you go to one museum in NOLA, make it the Backstreet Cultural Museum, a house in the Tremé neighborhood that contains the largest collection of Mardi Gras Indian costumes, handmade and stunning creations worn by members of the 20 tribes found in Louisiana.
It wouldn't be a girls trip without a little shopping, so as you're strolling through the French Quarter keep an eye out for the teeny Louisiana Loom Works, which specializes in gorgeous, locally loomed rugs. Come for the craftsmanship, but stay for the many beautiful cats that hang around the shop.
Updated 4/8/2023