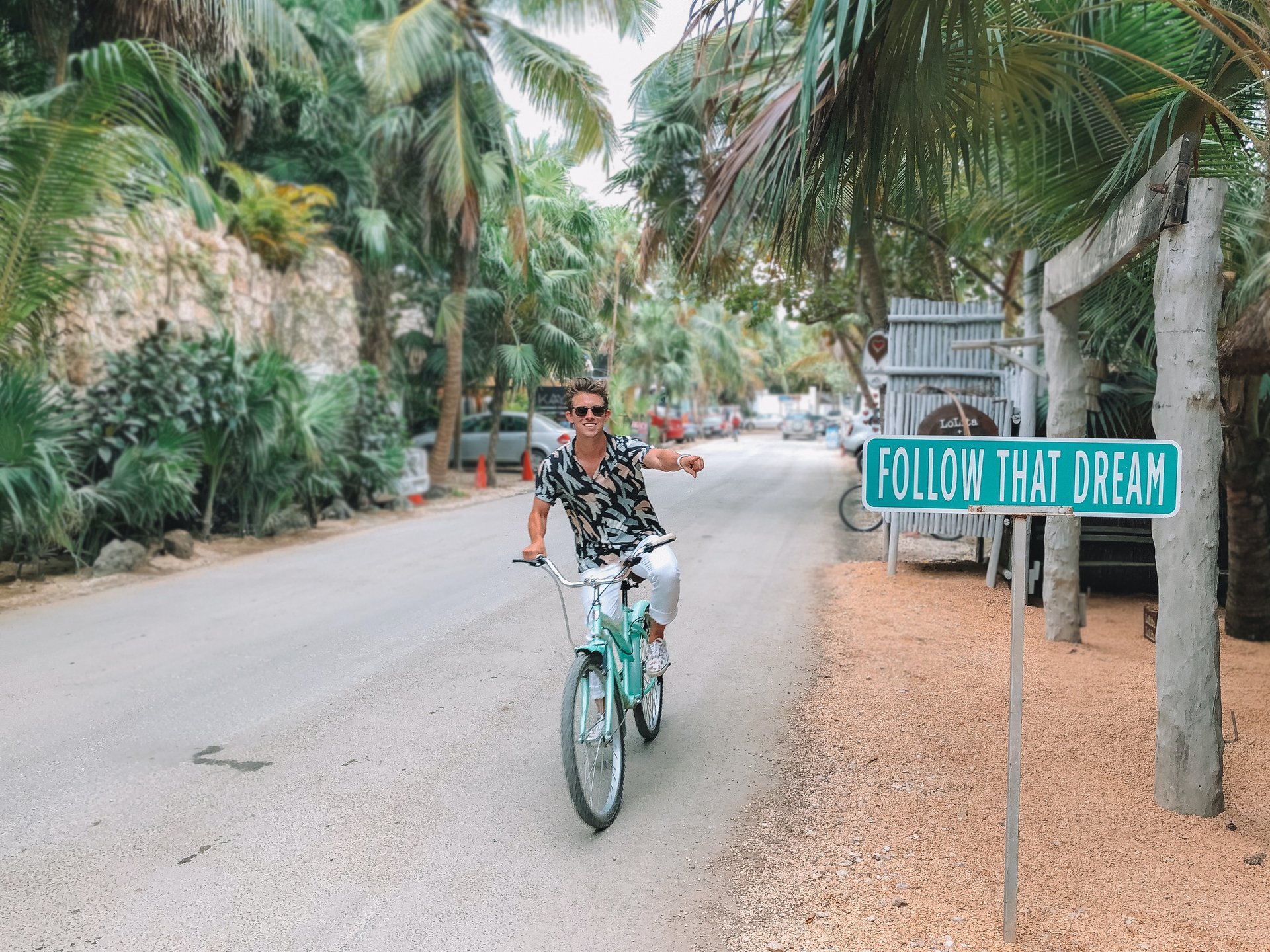 Mastering the Digital Nomad Life
The only place to book connecting hotel rooms and suites. Here's how.
Mastering the Digital Nomad Life
Remote work is quickly becoming a new norm, and it's easy to see the appeal. Not only can you kiss the monotony of a daily commute goodbye–you can work from anywhere you choose. If the digital nomad lifestyle is calling your name, here are some tips to get started: 
Seek out a digital nomad community 
It's helpful to find other digital nomads who can give guidance if you run into any snags and recommend great places to stay, eat, and work from, including coworking spaces if you're feeling like company. Not to mention the potential of professional networking across a variety of industries.
Stay connected
If you're on the move, it's important to be able to find good wifi. Research the destinations you're traveling to so you know the best places to connect, from coffee shops to hotel lobbies. In a pinch, a mobile hotspot device can be a life saver, and if you're traveling internationally, consider the cost of unlocking your phone for international service. 
Visas for international travel
If you want to take your nomad lifestyle international, make sure your passport is up to date and research the countries you want to visit to see if you need a tourist visa. If you want to stay somewhere for longer than the time limit on a typical tourist visa, many countries are now offering digital nomad visas. Visit this Visa Guide site for a list of countries offering digital nomad visas. 
Find a travel credit card with good rewards
If you're going to be traveling on a regular basis, a good credit card rewards program can help you save money down the line as you earn points on flights and hotels. Look for cards that start you off with a large number of points, have a high rewards rate for travel-related expenses, and a low annual fee. Visit here for more information on what to do with your Travel Credit.
Let Suiteness help you find the perfect place to stay
We offer suites that give you space to work and stay for a longer period of time while not breaking the bank. Or, if you're traveling with guests, we have connecting rooms and suites just about anywhere you can think of. Explore for yourself on our website or work with our award-winning concierge to find you the best deals for hotels in your preferred destination. Sign in now and start planning for your next work location!