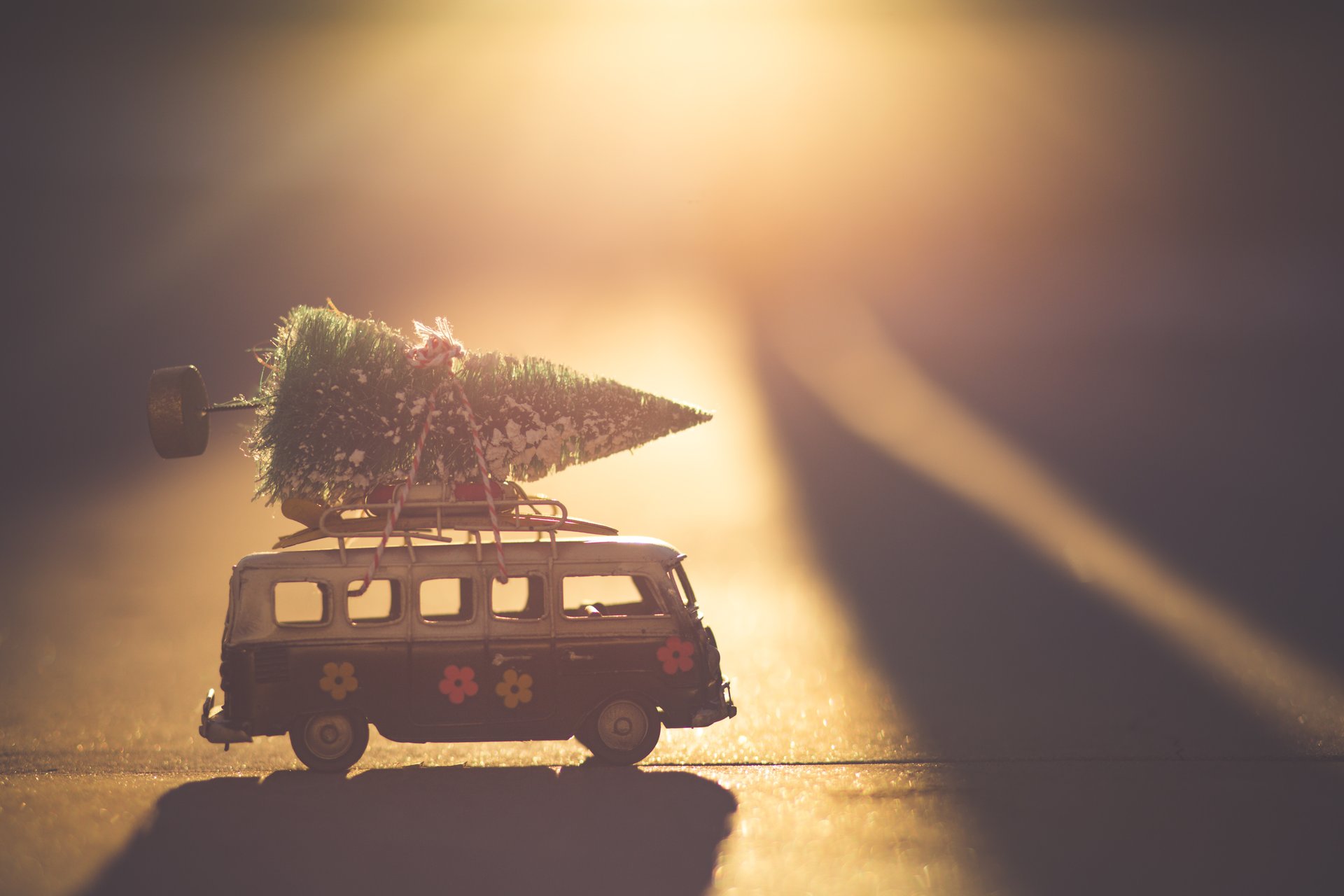 Suiteness BlogMake Holiday Travel Better & Stress-Free With These HacksWritten by Divya MulanjurPublished November 21, 2017
The only place to book connecting hotel rooms and suites. Here's how.
With ample time off from work and school, the holiday season may be your best bet for booking a getaway. What could be better than celebrating with the ones you love most, by the pool or in a beautiful suite in a resort? You might forget your hundredth ugly sweater party, but you'll always remember your holiday vacation.
Unfortunately, holiday travel has a reputation for being expensive and stressful. From busy airports to expensive booking, it's easy to see why many people stay home, even when they want nothing more than a relaxing getaway. A few data points get to the crux of the issue:
1 in 6 people have maxed out their credit card and cannot rely on it for holidays.
In the United States, 54 percent of people fail to use their vacation days.
Sadly, only 35 percent of Americans receive vacation days in the first place.
Thankfully, it is possible to travel during the holidays without blowing your budget. By employing a few simple, but effective tactics for travel planning, you can enjoy a reasonably priced and relaxing vacation — and you can build new and better traditions with your friends, family members, or significant other. Keep an eye out for these budget-friendly holiday travel opportunities:
Exclusive Deals For Holiday Travel
Look for partner deals with hotel and resort chains. Observe rules and requirements closely, as minimum night requirements may apply.
Vegas resorts regularly offer exceptional discounts for our suites. Examples include a recent 20 percent off sale for suites at The Venetian and The Palazzo. Similarly, Caesars Palace and Planet Hollywood recently offered 20 percent off select accommodations, including newly renovated suites.
If you already know when and where you want to spend the holidays, there's no reason to wait. The sooner you book your suite, the better a deal you can score. Ready to go? Book a suite at the Magic Village Resort by December 21st, 2017 and you'll receive up to 65 percent discount. That's extra money you can spend at the bar, in restaurants, or on souvenirs.
Use a Concierge To Save Time
Questions and concerns are bound to arise as you prepare your dream holiday getaway. It's important to sort out these matters ahead of time so that you don't encounter any unexpected expenses while you're on vacation. The more you know about your accommodations now, the less stressed you'll feel as your trip approaches. Knowledge and confidence can be gained in one fell swoop if you take advantage of complimentary concierge services.
One of the reasons people don't travel during the holidays is because, amidst holiday preparations (and that holiday-time, last-minute work schedule) there's just not enough time left to plan a getaway. That's where a concierge service or dedicated customer support makes a big difference. Online concierge differs from traditional hotel concierge in that experts are available long before you book your trip. You can gain valuable insight into the best available options for your group and destination. Additionally, you'll obtain targeted advice based on your stated group size, budget, and any other factors that might affect your trip. Look for recommendations regarding limousine pickup from the airport, local nightclubs, and more. With concierge services, you can also request for early check-in or a rollaway bed and have them follow up with the hotels.
Holiday Travel Now, Pay Over Time
A huge concern for travelers looking to get away during the holidays is that between gifts and other holiday obligations, there might not be money to spare for a lump sum vacation payment. That's where financing options with services like Affirm come into play that makes it possible to space out travel costs so that they're easier to manage. Suiteness has partnered with Affirm to receive access to a range of financing options, including payment plans spanning three, six, or twelve months. Affirm's rates begin at 0% APR. Simply select one of Affirm's available payment plans at checkout. The total and monthly amounts are shown before you make a purchase, including the total interest amount, and these amounts never change. There are no late fees or penalties.
A pay overtime approach such as Affirm may be a better alternative to your typical credit card because it allows you to gain access to needed funds at point-of-sale. Despite spacing out payments, this system encourages you to finish paying for your trip within a year with timely e-mail and SMS reminders on when their next payment is due. You'll enjoy significant reductions in interest if you pay off your balance within a few months. Unlike traditional revolving lines of credit, travelers can enjoy their holiday vacation without worrying about hidden fees or a different final cost (and leave their credit cards free for buying gifts).
Connecting Suites For Big Groups
An affordable alternative to typical full-sized suites, connecting suites feature multiple bedrooms linked to a single communal area. This is an ideal option if you intend to travel with a midsize to a large group. Your accompanying travelers can all stay in different rooms and gather in the shared suite area during the day. You'll love the camaraderie made possible by your shared space, but also the unique ability to retreat to your private room when you need a little alone time.
Most of all, you'll love the huge price break you'll score when you book connecting suites, as opposed to a typical individual suite. Pair the already impressive pricing model for a connecting suite with an exclusive deal, and you have true luxury for a fraction of the usual price.
Exorbitant rates shouldn't keep you from booking the trip of your dreams during the holidays. If you play your cards right, you can score shockingly affordable accommodations during one of the most in-demand times of the year. Start packing, for you're about to embark on an affordable and stress-free holiday vacation.