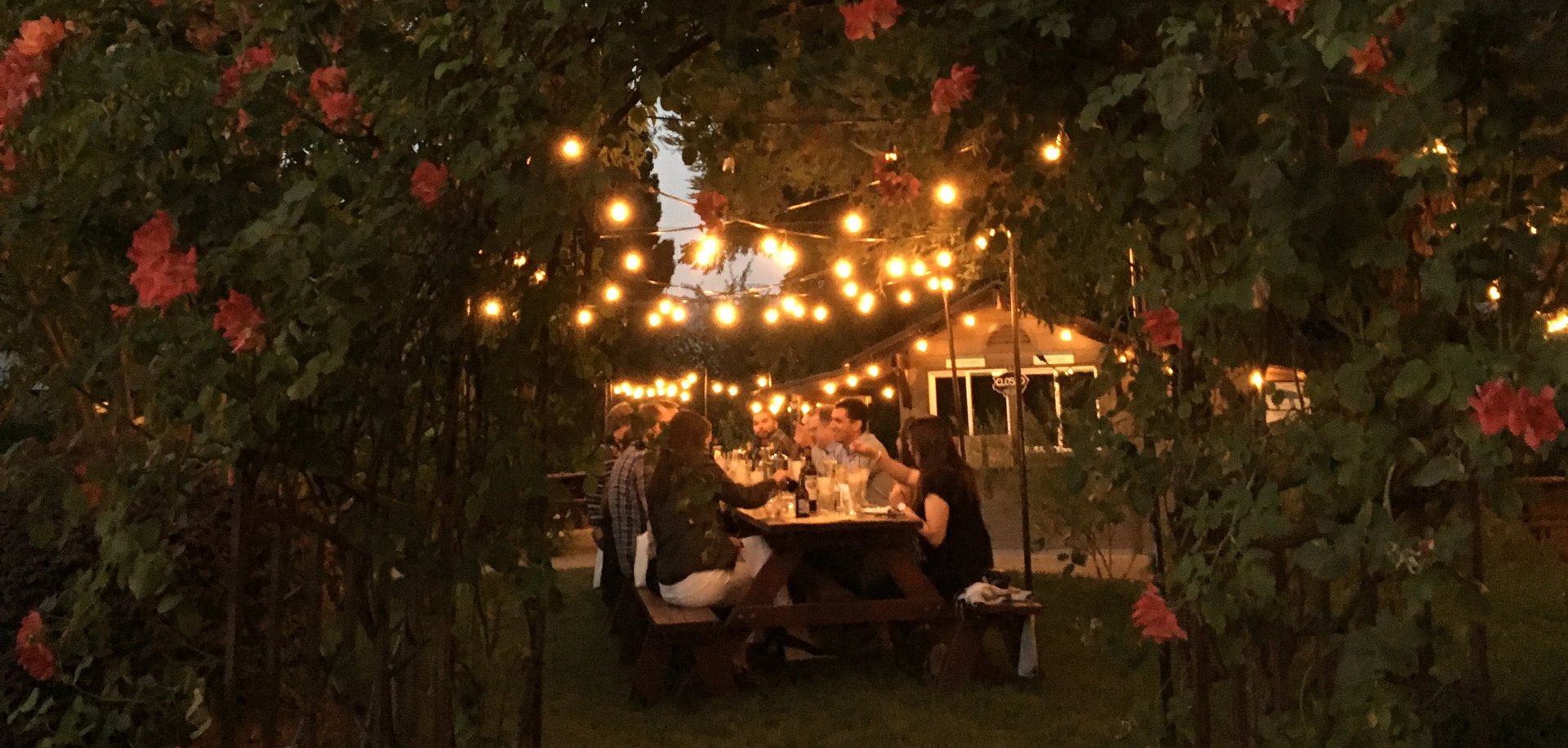 Suiteness Blog10 Hotel Thanksgiving Meals Better Than Anything You Could Make At HomeWritten by Divya MulanjurPublished November 14, 2018
The only place to book connecting hotel rooms and suites. Here's how.
Spending Thanksgiving away from home doesn't mean you have to miss out on a delicious meal. Stay at a nice hotel to relax and spend time with your friends and loved ones — with no stressful cooking or cleanup required. You'll be especially happy with your choice after you see the holiday meal plan. Many hotels offer a spectacular holiday buffet or gourmet menu with all the fixings for you to enjoy.
Consider booking a connecting suite so your family can spread out and enjoy plenty of space. That way, everyone can stay close while still being comfortable. After all, they'll all need their own beds for a post-holiday meal nap. Be sure to make a reservation for Thanksgiving — many restaurants book up early.
Finally, don't forget to save room for an extra slice of pie — it's Thanksgiving, after all.
The Drake is offering three different Thanksgiving special options so everyone will find something to enjoy. Traditionalists will appreciate the grand buffet in the Gold Coast Ballroom, while guests who prefer family-style dining will want to head to the Camellia Room. There, a three-course meal and dessert buffet await. Finally, there's a Turkey Day Special available at Coq D'or complete with herb-roasted turkey, mashed potatoes, stuffing and cranberry sauce.
The Blue Duck Tavern restaurant will be pulling out all the stops for a Thanksgiving feast. Hotel guests will enjoy a three-course holiday meal that includes specials like jumbo lump crab cakes, slow-roasted prime rib, and sorghum-brined turkey. The meal will close with delicious seasonal desserts prepared by the hotel's pastry chef. Children under 6 are complimentary.
The Willard's ballrooms will be decked out for a Thanksgiving buffet complete with all the traditional fixings. Plus, there will be a mashed potato martini bar, a risotto station, and even a carpaccio station. Even if you have other plans, you can enjoy a pie to go from the Café du Parc.
If you're in New York for Thanksgiving, there's no need to settle for a greasy spoon. The Conrad is hosting a three-course meal with a healthful twist. Dishes include truffle cauliflower soup, roasted turkey and whipped potatoes. Of course, there's also dessert: apple tart Tatin and vanilla ice cream.
Thanksgiving doesn't stop at the beach. In fact, the Fontainebleau's four restaurants each will offer a unique option, with the main events at Vida and Blade. Enjoy a traditional Thanksgiving buffet that will also include shellfish and ceviche, sushi and desserts. If you are in the mood for something different, there will also be a four-course Italian-inspired menu at Scarpetta Restaurant.
The chefs at the Taj will be busy preparing a lavish Thanksgiving ballroom buffet for guests to enjoy. Carving stations include roast turkey and sugar-glazed ham, and they are accompanied by salads, a raw bar, cheese and charcuterie and more. Classic desserts like pumpkin and apple pie are a must to round out the meal.
The weather outside might be chilly, but at the Chicago Athletic Association's restaurants, it will be warm and toasty. Inside at Cindy's Rooftop Restaurant, guests will enjoy a family-style meal complete with turkey, giblet gravy, mustard spätzle and more. A prix-fixe meal holiday meal is also available at the Cherry Circle Room.
Out west, the Fairmont San Francisco will be decked out for the holidays. The Crown Room has a holiday buffet that's fit for royalty. Choose from over 20 stations, including a full brunch setup, a kids corner with mac & cheese and peanut butter sandwiches, and grown-up favorites like sushi, crepes, carving station, and dessert specials. Laurel Court also offers a Thanksgiving buffet, featuring apple cider–roasted turkey, short rib bourguignon, sweet potato gnocchi and more, plus a selection of homemade desserts.
Enjoy a bit of Texas hospitality at the Driskill in Austin, where they are putting on an impressive brunch buffet. Specials include slow-roasted turkey, mustard-glazed ham and garlic mashed potatoes. Plus there's cheese soup, and even quiche and banana bread. The festivities kick off at 10 a.m. so you can start feasting early.
If holiday buffets aren't for you, you'll love the four-course Italian-themed menu at the Sagamore Pendry's Rec Pier Chop House. You'll choose from an antipasto, a second course that includes options like linguini with Maryland blue crab or spaghetti pomodoro, and then a main dish such as local turkey or even filet mignon. Each course has a chef-recommended wine pairing. Dessert follows, of course.