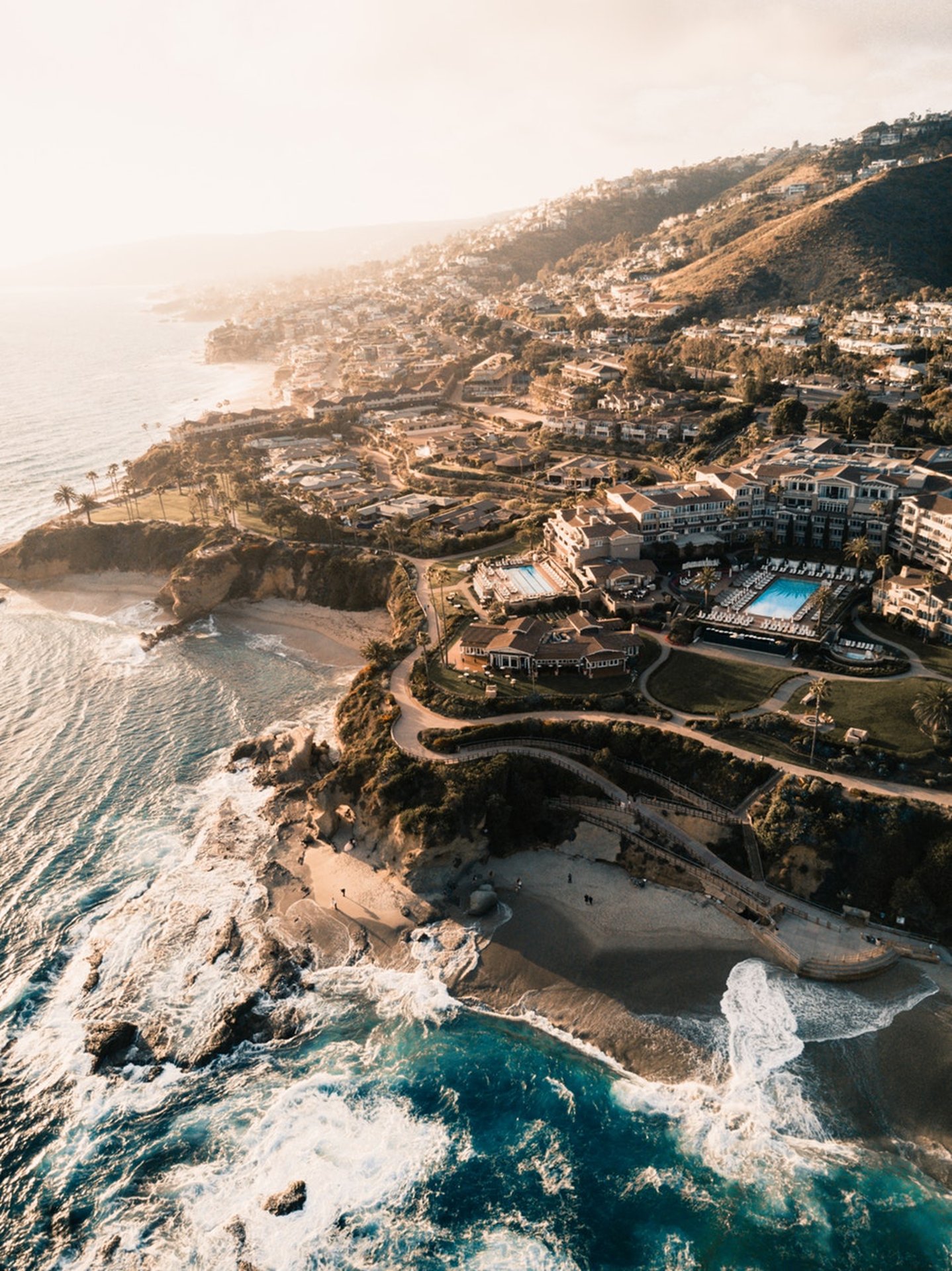 Laguna Beach
The only place to book connecting hotel rooms and suites. Here's how.
Beaches, mountains, shopping, galleries, and luxury hotels—Laguna Beach, California really does have it all. This town is a Pacific paradise with seven miles of coastline accompanied by over 30 different coves and tidepools lined by stunningly beautiful cliffs. Laguna Beach is also home to Southern California's only marine reserve, ensuring that you are able to enjoy pristine, clean waters and a wide variety of marine life. While the coastline is truly spectacular, the outdoor wonders of this town are not limited to the beach. Multiple parks and hills line the western border of Laguna Beach, including Top of the World and Alta Laguna Park, providing stunning views, greenery, and deep relaxation.

Natural wonders aside, Laguna Beach is also home to a vast number of cultural attractions, shopping, and luxurious accommodations. The Laguna Art Museum and Cove Gallery are two of the most prominent permanent art fixtures in the town while seasonally you can enjoy temporary grand events such as Sawdust Art Festival, Festival of Arts, and Pageant of the Masters. For a unique shopping experience, visit the Lumberyard Plaza Shopping Center, a French Normandy-style village of boutiques and restaurants. Elegant hotels abound in this beachside town with a variety of suite options and locations from which to choose. Whether you want to be on the beach, close to the museums, or higher up on the hills, let Suiteness help you find the perfect suite for your Laguna Beach stay.
Neighborhoods with connecting rooms and suites in Laguna Beach