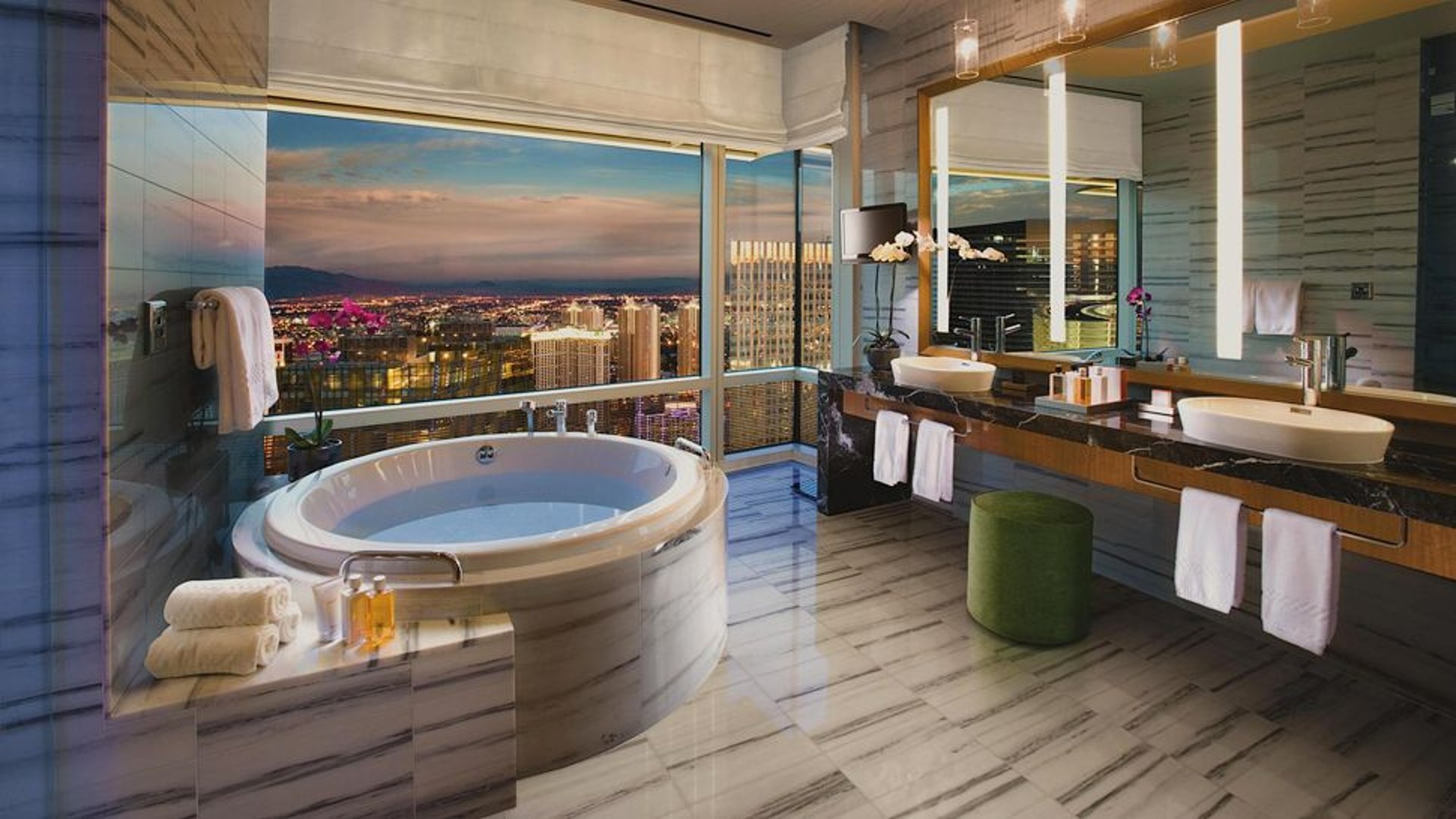 Suiteness BlogA Vegas Anniversary Anybody Will LoveWritten by Divya MulanjurPublished June 16, 2016
The only place to book connecting hotel rooms and suites. Here's how.
While we are pretty sure they appreciate all the photo collages, flowers, chocolates, and love-notes that you have been passing off as original ideas till now, maybe it's time to treat your special someone to something really special? Maybe a happy-faced Vegas anniversary surprise?
We know how hard anniversary gift ideas can be, especially the ones that really light up your loved one's eyes. But one thing that clearly works is a Vegas anniversary in a penthouse suite. Don't take our word for it – just press play above.
And take a look at the photos below. You'd want to book a suite at ARIA Las Vegas too!