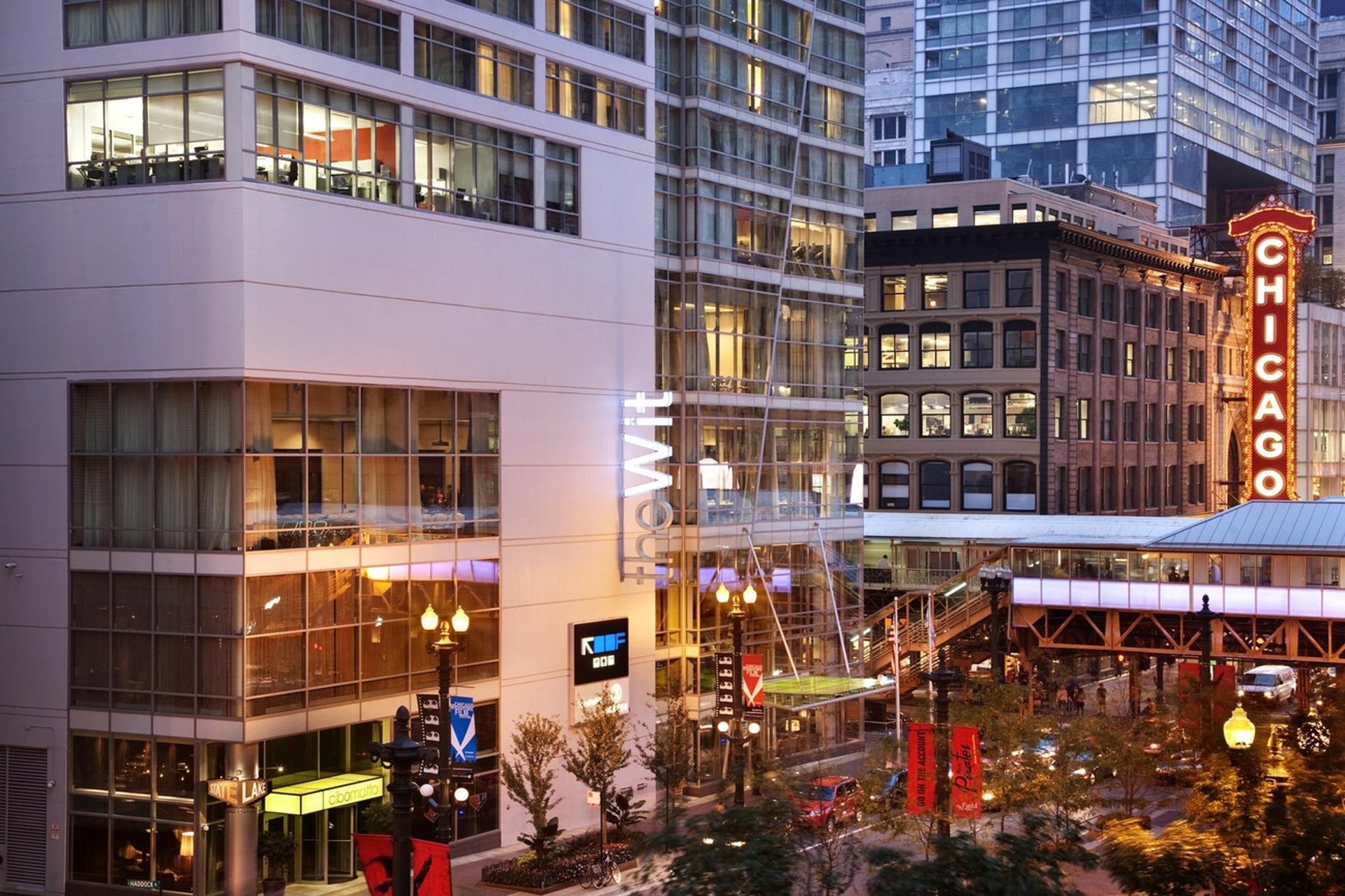 Suiteness BlogIf You're Going to Cook on Vacation, Try These Hotel Suites with KitchensWritten by Allison KiolbassaPublished August 7, 2018
The only place to book connecting hotel rooms and suites. Here's how.
When you're on a long vacation with family and friends, sometimes the best way to connect can be cooking together. Food is definitely an integral part of travel, but we know there are a lot of us who like to give the local hot-spots a break once in a while and like to whip up something in our own make-shift kitchens. Whether you want to eat healthily, make sure the kids don't eat out too often or connect with the fam, grab one of these suites with kitchens (or kitchenettes), so you can have your cake and eat it too!
Las Vegas Suites With Kitchens
Vdara Hotel & Spa
A relaxing Vegas experience with sophisticated design and on-site spa services. Enjoy a private kitchen, incredible views and close proximity to everything that the Strip has to offer. Vdara is also casino-free and smoke-free, making it the perfect choice for families with small children.
The Signature at MGM Grand
If you are looking for top-of-the-line service, this is the place for you. Enjoy the amazing amenities and location as you have everything the strip has to offer at your fingertips. You can enjoy the benefit of providing meals for yourself before you head out to enjoy a night at the casino.
The Cosmopolitan of Las Vegas
Not only does this hotel have all the benefits of modern design and trendy decor, but they also have incredible suites with views that are to die for. Be close to fabulous dining options and poolside parties and when you need to, whip up something for yourself (food all day 24/7!).
Miami Suites With Kitchens
Boulan South Beach
If your ideal family vacation is an escape from the world with gorgeous views while you make dinner in a stunning kitchen, you've found the place. Get all the amenities of an incredible hotel with a modern and updated kitchen to spend time with family and friends.
Doubletree by Hilton Grand Hotel Biscayne Bay
Incredible Bay views, fine dining options, and ample amenities are the cornerstone of this condominium-style resort. Stay within walking distance from local hot spots and enjoy the outdoor pool and Miami sun. You can also rent boats and jet skis nearby or watch marina activity from your amazing suite.
Mondrian South Beach
This hotel is stunning from the second you walk in and see the 'floating staircase'. Not only are you welcomed into a fun environment by the wonderful staff but you are also invited to hotel pool parties and local events hosted throughout your stay. You can't miss out on the poolside service and hotel food services.
New York Suites with Kitchens
Lyric at 70 Pine
This hotel offers the benefits of a quality hotel with the style of a fully-furnished apartment. You are mere steps from Wall Street, numerous dining options, convenient stores and can even come home to your own personal gym and office spaces. This is a must stay if you are looking to balance business and exploring the city.
The Langham
Enjoy a relaxing escape while you stay with your family and friends. The Langham offers plenty of family-style suites and incredible room amenities that leave you feeling calm and rejuvenated after a day spent exploring the city. Suites are modern and fully-equipped to make for the most comfortable stay of your life.
AKA Central Park
You can't just visit New York, you have to fully experience New York, which can sometimes mean an extended stay. This is the perfect place to embrace all that New York has to offer with a resident-like feel and amenities. There is a private screening and business center so you can enjoy a little bit of work and pleasure.
Hawaii Suites with Kitchens
The Residences at Waikiki Beach Tower
This tranquil resort has private suites with spa-like amenities and private kitchens so you can enjoy your time with family and friends. There are also plenty of on-site amenities you can enjoy when you aren't out exploring the beautiful landscapes.
Grand Waikikian by Hilton Grand Vacations
This is the ideal location for families visiting Hawaii as the resort is full of activities and located near local hotspots. While at Grand Waikikian by Hilton Grand Vacations, enjoy the 10,000 square foot pool and on-site spa, when you aren't exploring the Harbor nearby.
Andaz Maui Wailea Resort
Andaz Maui Wailea is one of the best places to stay in Hawaii because of their stunning bedroom views and on-site availability of every amenity you will ever need.  While here, you could even take up a lesson in hula dancing. Enjoy classic Hawaii right at your fingertips when you choose to stay here.
Chicago Suites with Kitchens
theWit Chicago
Located in the heart of Chicago, this location is one of the best you'll find. Classic design, modern amenities, and stunning views are only the tipping point when it comes to the benefits of choosing this hotel. If you need even more convincing, it is just steps from all Chicago has to offer and the on-site spa is only seconds from your room.
Homewood Suites by Hilton Chicago-Downtown
This hotel offers some of the closest world famous locations you have always heard of whether you're looking for shopping, entertainment, or dining. The hotel also offers a nightly social hour or if you are looking for time to relax with family, your room could have an amazing kitchen to wine and dine with the people you love.
Chicago Athletic Association
If you are looking to experience classic Chicago this is the place for you. Preserved in a 122-year-old restored Venetian Gothic Building, this hotel offers you history and style amongst its dining and unique amenities. You are also walking distance from spots like the Bean and the rest of Millenium Park.