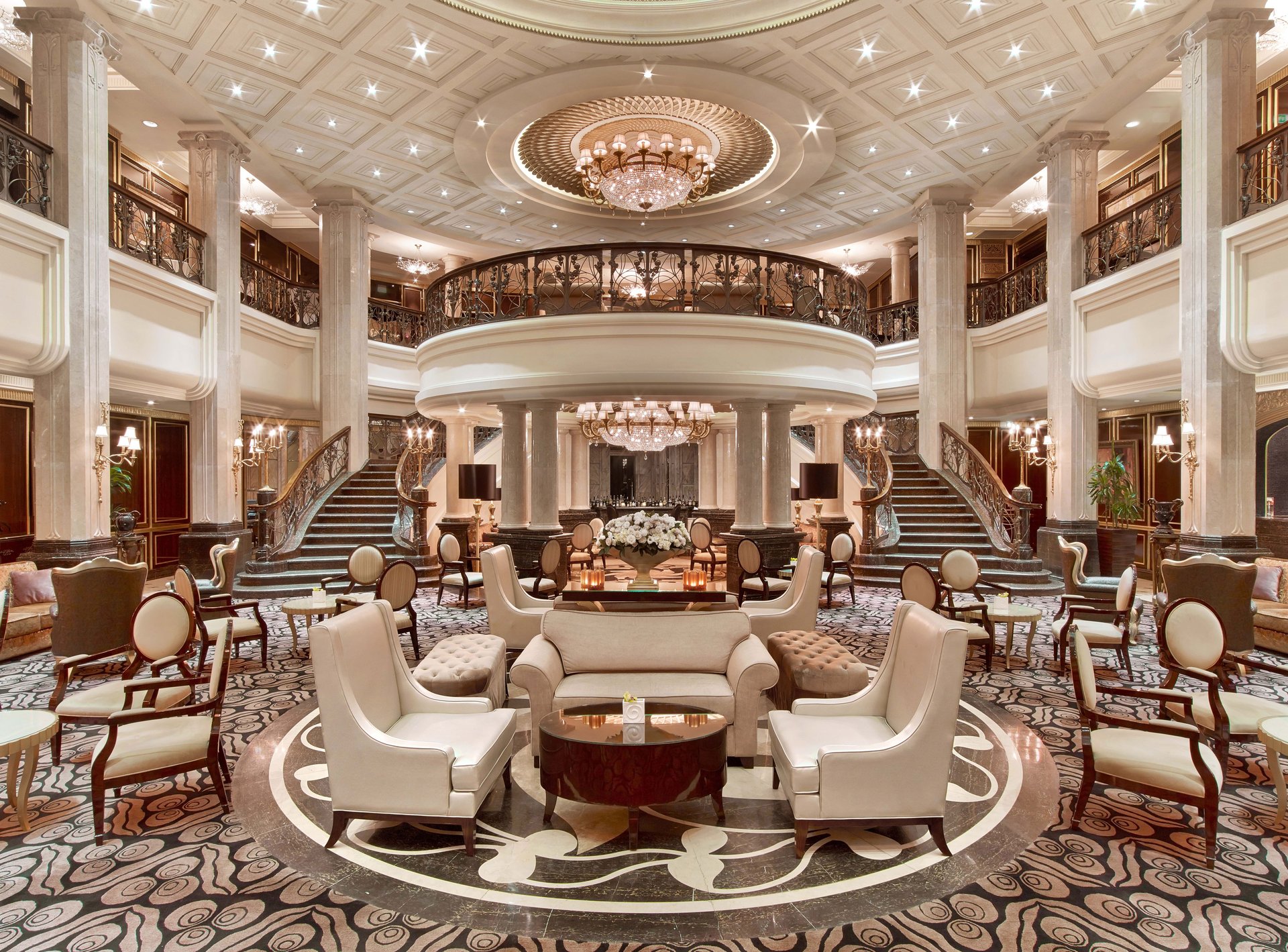 Suiteness BlogThe Legacy of the St. Regis HotelWritten by Kyle KillionPublished May 5, 2016
The only place to book connecting hotel rooms and suites. Here's how.
St. Regis Hotel New York Legacy:
The St. Regis Hotel New York Legacy begins with New York as a city full of bustling taxis, shuffling of busy feet, and beautifully designed buildings. From being one of the major cities for business and fashion, New York is most famously known for being a top choice vacation spot. Although major box office films have been shot in the city of lights, there is nothing like going there yourself and exploring the city. Whether you want to go for a weekend getaway, experience a white Christmas, or have a summer retreat in a booming city, you should definitely book your stay at the St. Regis Hotel New York!
Now, you may be wondering what exactly is The St. Regis Hotel New York besides hearing it's name mentioned in early Hollywood Films? Well, The infamous St. Regis Hotel first welcomed its guests on September 4th, 1904 during New York's "Gilded Age". The brilliant businessman and visionary, Colonel John Jacob IV, wanted to create a place where gentlemen and their families could enjoy the luxuries of a private estate. Located on 55th Street and Fifth Avenue, The St. Regis New York – declared "the finest hotel in America," by The New York Times – features technological advancements, including air conditioning and mail delivery shoots, and elegant touches such as St. Regis Butler Service.
The origin story of St. Regis begins during New York's Gilded Age, where the United State's first aristocratic class placed itself as the most elitist party in society. Among this elite group of families were infamous names such as Carnegie, Vanderbilt and Rockefeller. One of the leaders of this new and profoundly luxurious class was the matriarch, Caroline, of the renowned Astor family. "The" Mrs.Caroline Astor created the first true expression of New York society by exclusively choosing who she associated herself with. Those who were part of her entourage became known as the "400."
In 1912, the infamous "Titanic" ship set sail. Amongst the ship were some of the most wealthy people of the aristocratic class, including John Jacob Astor. John Jacob Astor IV's tragically ended on April 15, 1912. While traveling abroad, Astor's wife, Madeline, became pregnant and the couple decided to return to the States from Cherbourg, France. When the ship began to sink, Astor helped his wife and her nurse into a lifeboat where they were later rescued but he did not make it onto a boat.
By 1927,The St. Regis New York added two new floors. The St. Regis Roof was transformed into an exquisite ballroom. On it's opening night, around 500 guests gathered for a gala celebration that featured the 18-piece Vincent Lopez Orchestra. At the time, Jazz was popular and the greatest artists such as Count Basie, Duke Ellington, and Buddy Rich regularly played shows for guests.
Prior to John Jacob Astor IV's death, he had already started a project that was under wraps. He paid Maxfield Parrish to create another masterpiece for another hotel of his, The Knickerbocker. Parrish chose to illustrate the Old King Cole, from the English nursery rhyme, as his main subject to showcase the "regality and revelry." Not too long after though, The Knickerbocker got destroyed and so the mural was moved to the St. Regis where it became an iconic "King Cole" Bar that's still cherished by New Yorkers and hotel guests to this day.
Throughout the St. Regis Hotel New York Legacy, it has been "the place to be." It has attracted the most glamorous, creative and intriguing personalities of each era including Marlene Dietrich, William Paley Salvador Dali and Alfred Hitchcock, to name a few. Since its opening over a century ago, the St. Regis Hotel New York has experienced exponential growth, expanding its portfolio with hotels and resorts in popular locations such as Abu Dhabi, Bali, London, Rome, San Francisco and Singapore.