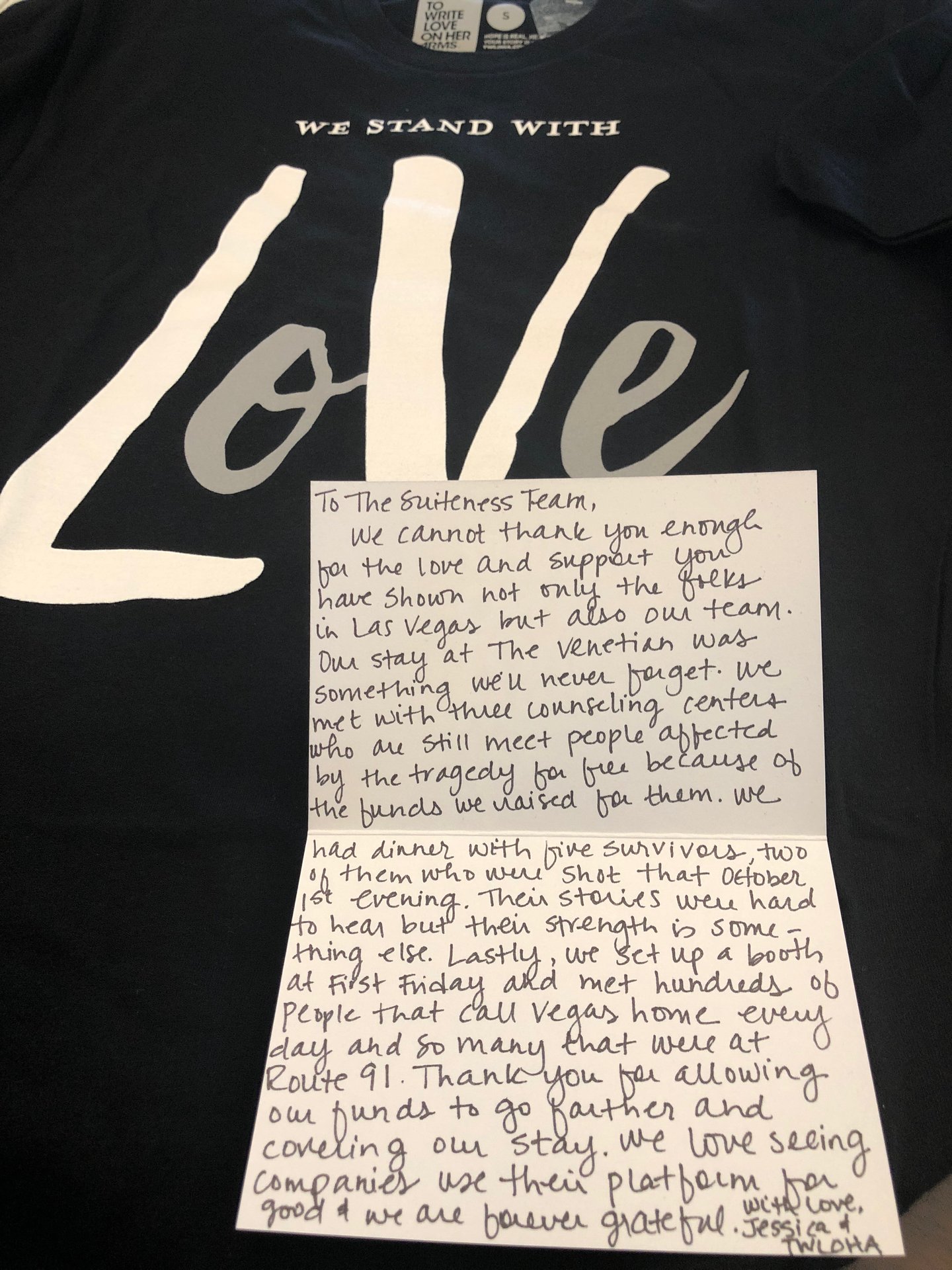 Suiteness BlogSuiteness gives back to the community with Pledge 1%Written by Divya MulanjurPublished November 28, 2017
The only place to book connecting hotel rooms and suites. Here's how.
Suiteness is a travel technology company and fundamentally we want to create something that not just solves a real problem, but has a lasting impact on people. In an era of rapid growth, our focus has been on growth + sustainability + "happiness". At the end of the day, we want to be able to build a company that we are proud of in more ways than one. 
Suiteness has been focused on people since day one – our customers, our own team and the community we serve. Our members get the best service in the industry and we have a dedicated team of actual people available day or night to take care of absolutely anything our members might need. Since its founding days, Suiteness leadership has been focused on establishing a company culture that values open communication, a healthy feedback system through regular internal pulse surveys, a time-zone free culture, and work-life balance that's not just a buzzword. Love for travel is celebrated within the company and it comes in many forms – as bi-annual team off-sites and freedom to work remotely from anywhere in the world.
The community and our philanthropic values have been an integral part of our business since day one. For us, giving back comes in many forms. Last year we joined Pledge 1% with a commitment to give back to various non-profits. In December we donated $10,000 to Help of Southern Nevada and Three Square in Las Vegas. This year, during the tragic wildfires in Wine Country, we partnered with The Fairmont San Francisco to find temporary shelter for a family who lost everything in the fires. We were honored to offer a suite in Las Vegas for team members of TWLOHA, a non-profit that focuses on mental health resources so they could connect with counseling centers in the city to support them as they worked towards healing a community affected by the horrific shooting incident.
At Suiteness, people are at the core of what we do and that is part of our everyday business. Our goal is to create socially conscious, positive travel experiences by integrating 'giving back' into the DNA of our business, which makes our partnership with Pledge 1% so close to our hearts.
On this Giving Tuesday, as we look back on the ways we have been able to give back this year, we're thankful that we are supported by our members and employees who believe in the same values that we do. We're excited to be on this journey with Pledge 1% to grow, be sustainable and build a responsible company that brings happiness to people.