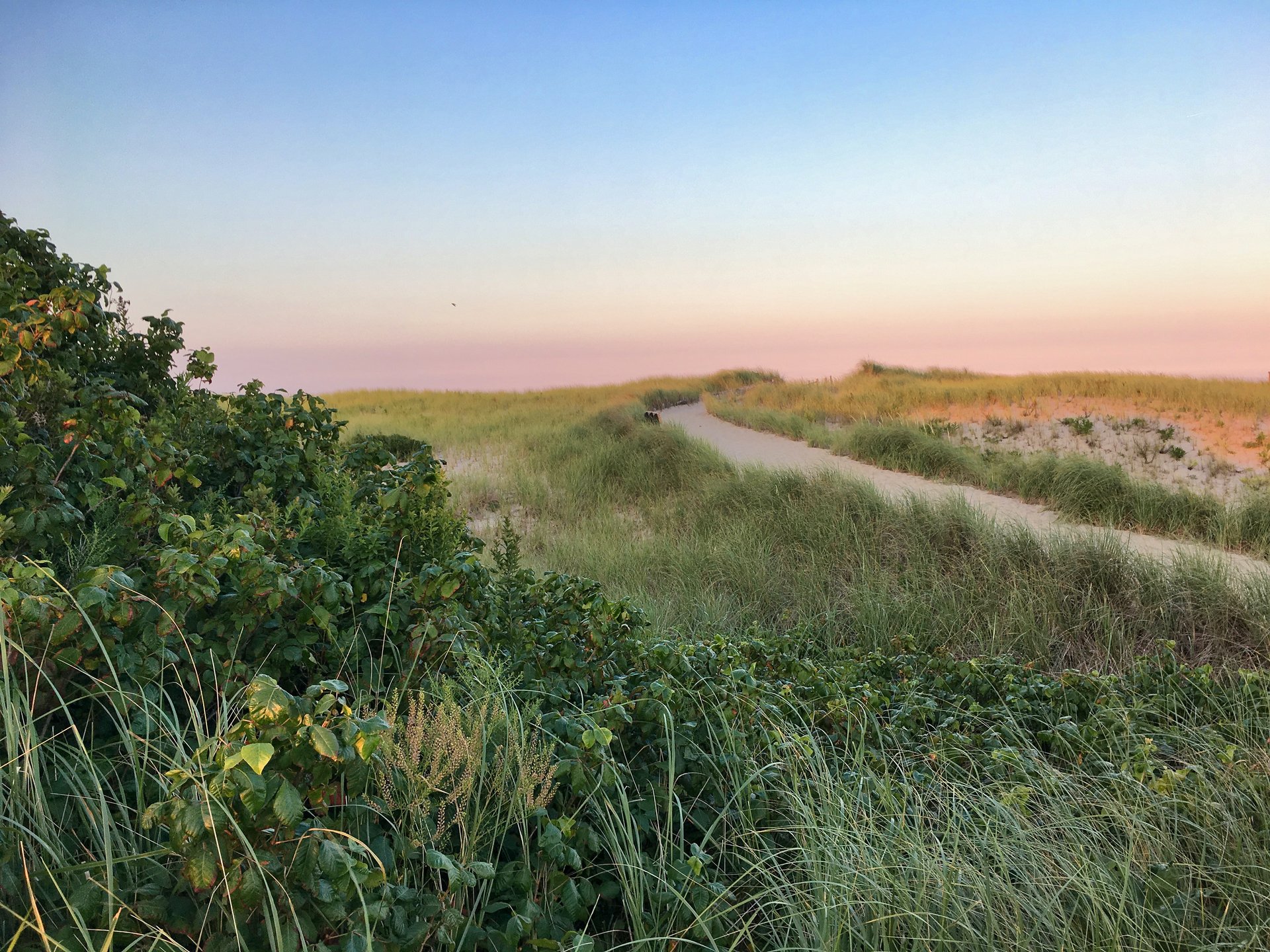 Suiteness BlogStunning beaches for your vacationWritten by Blaire McCoyPublished April 12, 2023
The only place to book connecting hotel rooms and suites. Here's how.
Stunning beaches for your vacation
The United States is home to some of the most beautiful beaches in the world. From the stunning white sands of Hawaii to the charming seaside towns of Massachusetts, there is no shortage of incredible beach destinations to choose from. In this article, we'll take a closer look at some of the best beach vacations in the United States and why you should book through Suiteness for your next beach getaway.
Hawaii
Maui is a paradise for beach lovers. With its white sandy beaches, crystal-clear waters, and vibrant coral reefs, this Hawaiian island is a true gem. Whether you're an experienced surfer or just looking to relax on the beach, Maui has something to offer everyone. The island's popular beaches include Kaanapali Beach, Wailea Beach, and Napili Bay.
The geographic and cultural diversity of the Hawaiian islands has something to offer for any kind of visitor. From snowy mountaintops to beach bum surfing in the spread of one day, Hawaii offers an experience like no other. The beauty of the isles doesn't just come from its 750 miles of beach coastline, but by the sheer outsize number of opportunities to experience something new.
Border lush jungles and the ocean as you cruise down the road to Hana, awake to a sun swept beach and gaze out at rainbows birthed by distant mountain rains, hike the volcanic summits of the Big Island, pamper your palate with Honolulu's heritage rich cuisine or forget the world on a deserted beach in Maui.
There are six main islands open to the public, each one unique and offering something new after the next. So much so that choosing which one to visit for the first time can be taxing and almost antithetical to very idea of planning a vacation. Luckily we've put together a guide that should help you plan that vacation. So let's get to it and explore the best each has to offer.
San Diego, California
San Diego is another popular beach destination in the United States. With its warm, sunny weather and beautiful beaches, it's no wonder that so many people flock to this Southern California city every year. San Diego has a variety of beaches to choose from, including family-friendly spots like La Jolla Cove and trendy beaches like Pacific Beach.
Home to Frank the gorilla, Xena the two-toed sloth, and Clark the red panda, San Diego attracts millions of visitors a year to see its furry inhabitants. The San Diego Zoo and San Diego Zoo Safari Park are two of this Southern California city's many top attractions, which also include LEGOLAND, historic Old Town, and beautiful Balboa Park. Stay at one of San Diego's most famous landmarks, the Hotel del Coronado, where the classic film Some Like It Hot was shot.  Be within walking distance of cool sites like the USS Midway Museum at the Andaz San Diego, where adjoining rooms such as the Andaz Extra Large Loft + Andaz King offer sweeping city views and a spacious living room. Close to LEGOLAND, the Omni La Costa Resort & Spa features a kids' club, waterslides, and family-friendly connected rooms like the La Costa Suite with Signature 2 Queens. Gaze at the waterfront from the private balcony of the Hyatt Regency Mission Bay Spa and Marina's Marina View Corner Suite and Marina View Queen, two rooms that connect to sleep six.
Myrtle Beach, South Carolina
Myrtle Beach is a popular vacation spot on the East Coast. Known for its wide beaches and bustling boardwalk, this South Carolina city is a great destination for families and groups of friends. Myrtle Beach has plenty of activities to keep you entertained, including beach volleyball, parasailing, and jet skiing.
One of the most popular vacation hubs on the Atlantic coast of South Carolina, Myrtle Beach is especially known for its spectacular golf courses. With a permanently lively atmosphere, this area also houses the tallest Ferris wheels in the United States. Its vibrant beachfront boardwalks are punctuated by restaurants, cafes, amusement parks, souvenir stands and arcades to thrill both kids and adults alike. In terms of activities, Myrtle Beach is especially known for offering plenty of jet skiing and kiteboarding opportunities. If you'd like to enjoy the area's nightlife, head over to South Myrtle Beach, where you'll find several sports bars and pubs offering live country music such as the Carolina Opry. Whether you're just passing through South Carolina or planning an extended vacation, Suiteness can help you find the ideal suite for your stay in Myrtle Beach.
Clearwater, Florida
Clearwater is a popular beach destination on the Gulf Coast of Florida. With its powdery white sands and turquoise waters, it's no wonder that so many people flock to this city every year. Clearwater is an ideal spot for swimming, sunbathing, and water sports.
Relax on the beach: Clearwater Beach is known for its soft white sand and crystal-clear waters, making it the perfect place to relax and soak up the sun.
Take a dolphin-watching tour: Clearwater Beach is home to a large population of dolphins, and visitors can take a boat tour to see them up close in their natural habitat.
Visit the Clearwater Marine Aquarium: The Clearwater Marine Aquarium is a non-profit organization dedicated to rescuing, rehabilitating, and releasing injured marine animals. Visitors can see dolphins, sea turtles, otters, and other marine life up close and learn about conservation efforts.
Enjoy water sports: Clearwater Beach offers plenty of opportunities for water sports such as kayaking, paddleboarding, parasailing, and jet skiing.
Explore the local art scene: Clearwater Beach has many galleries and art shops featuring the work of local artists.
Take a sunset cruise: Clearwater Beach is known for its stunning sunsets, and visitors can take a boat tour to see the sunset over the Gulf of Mexico.
Enjoy local cuisine: Clearwater Beach has many great restaurants offering fresh seafood and other local specialties.
Go fishing: Clearwater Beach is a popular destination for fishing, and visitors can book a fishing charter to catch a variety of fish including grouper, snapper, and tarpon.
Visit nearby attractions: Clearwater Beach is close to several other popular attractions, including Busch Gardens Tampa Bay, the Salvador Dali Museum, and the Florida Aquarium.
Laid-back Clearwater Beach is known for its namesake stretch of soft, white sand, which draws visitors year-round for jet-skiing, parasailing, and stand-up paddleboarding in its calm waters. Cyclists and rollerbladers glide along a winding beachfront promenade lined with casual seafood restaurants and cafes. Come sunset, Pier 60 hosts a nightly festival with street performers and craft vendors.
Cape Cod, Massachusetts
Cape Cod is a charming seaside community on the East Coast. Its picturesque beaches, quaint towns, and fresh seafood make it a favorite vacation spot for families. Cape Cod has a variety of beaches to choose from, including the popular Sandy Neck Beach and the secluded Coast Guard Beach. Cape Cod has over 550 miles of coastline, and there are plenty of beautiful beaches to explore. Some popular beaches include Nauset Beach, Coast Guard Beach, and Race Point Beach.
Hyannis is a village on the Cape Cod peninsula in Massachusetts. It's known for beaches like wide Kalmus Park Beach and the private Kennedy Compound at nearby Hyannis Port. The John F. Kennedy Hyannis Museum chronicles the assassinated U.S. president's family vacations through videos and photographs. At the harbor, the Cape Cod Maritime Museum has boat-building exhibits. Ferries connect Hyannis to Nantucket Island.
If you're planning a trip to any of these beach destinations, we recommend booking your stay through Suiteness. With Suiteness, you can find luxurious, spacious suites and villas that are perfect for families and groups of friends. Plus, you'll have access to a personal concierge who can help you plan your activities and make reservations at the city's top restaurants.