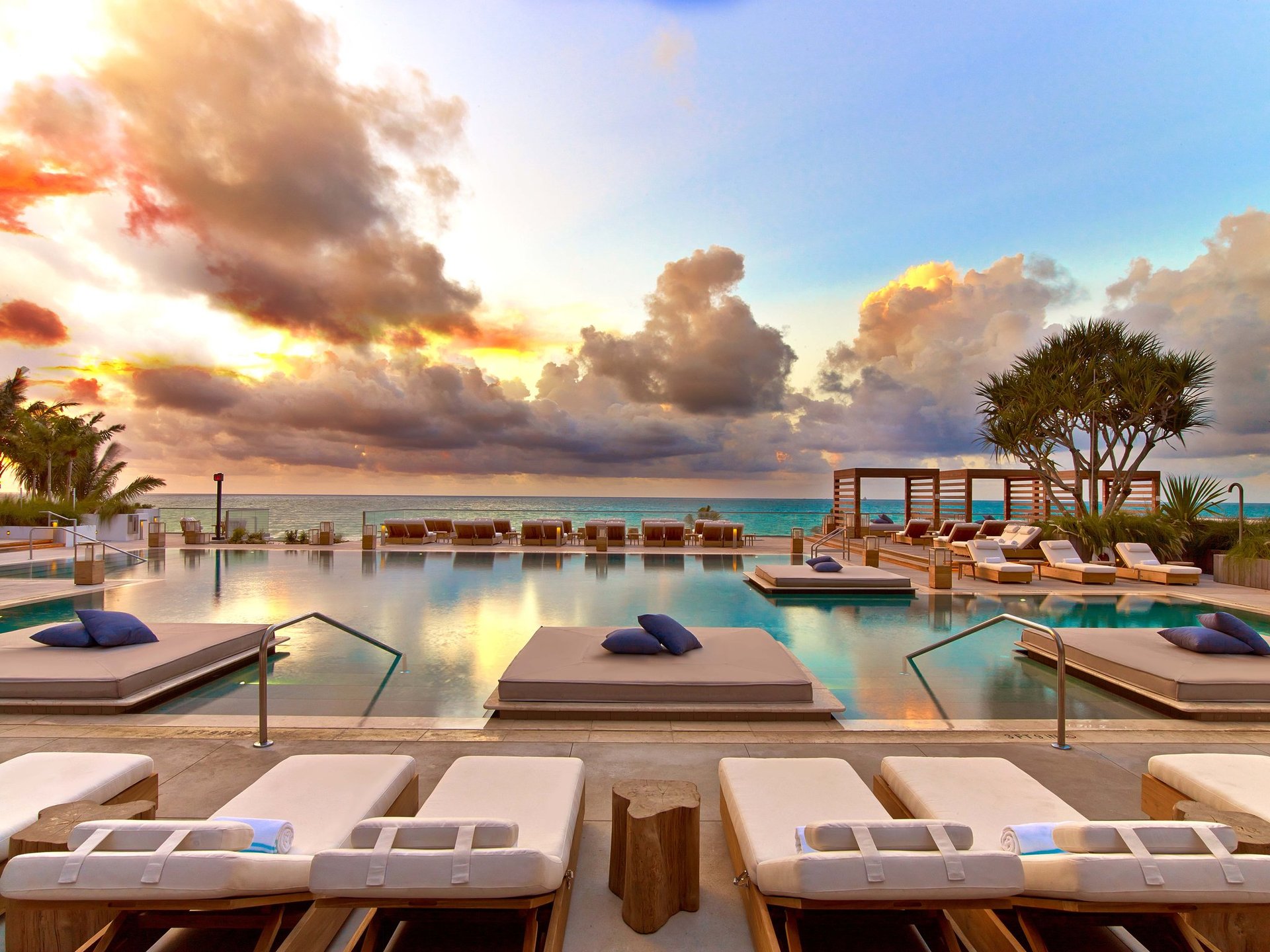 Suiteness BlogStunning eco-friendly hotels for your next green vacationWritten by Divya MulanjurPublished April 22, 2018
The only place to book connecting hotel rooms and suites. Here's how.
It's April, Stress Awareness Month, and you're looking for a vacation to take a break and pamper yourself after that difficult first quarter at work. And then you realize April is also Earth Month, and you're not sure if a nice vacation at a gorgeous hotel is what you should be looking at as a responsible citizen of the planet (oh, and in case you didn't know, April 22 is Earth Day). But hey, there is such a thing as eco-friendly hotels and some of them are absolutely stunning. And we happen to know of a few that blend luxurious elements with earth-friendly features so you can enjoy a stress-free, guilt-free, eco-friendly vacation.
If there's one hotel on the Las Vegas Strip where guilty pleasures can be forgiven it is Aria Las Vegas – undoubtedly one of the most glamorous stays in Sin City. Situated in City Center, one of the largest sustainable developments in the world, the Aria Las Vegas is the recipient of the U. S. Green Building Council's LEED® Gold certification. The hotel's tower, convention center and theater received this prestigious award, elevating the environmental consciousness of the Las Vegas Strip to a new level.
On a personal level, you can experience the sustainable nature of Aria Las Vegas right from your suite. Customize the climate controls and lighting in your room to suit your needs with one-touch technology that's built right into it. Ecologically sound features built into the resort includes the use of natural light throughout, a move that significantly reduces the need for lighting in suites.
The famously eco-friendly hotels of 1 Hotels are obvious choices for anyone looking to stay green on their next vacation. In New York, we recommend the aptly named Park Suite at the 1 Hotel Central Park so you overlook the lush greenery of Central Park from 16 stories above. Inside are elements sustainability sourced – a paned walk-in shower with a reclaimed mushroom wood ceiling from Pennsylvania, a wood headboard reclaimed from water tanks in New York for your king bed and bright splashes of natural elements like the Brooklyn Glass and Sprout Home terrarium and a planter above the daybed. As you sink yourself into the natural organic bedding every night of your stay here, you know you're sticking to your go green resolution even as you pamper yourself at this gorgeous hotel.
Search for eco-friendly hotels in San Francisco and The Orchard Hotel will be #1 on every list you find. The Orchard Hotel earned the prestigious LEED® certification for its unshakable commitment to high standards of both sustainability and efficiency, and the King Suite is a perfect example this. This suite is finished in golden-yellow tones that perfectly compliment the natural light that pours into it. In the separate shower, you'll find deluxe bath amenities in ecologically friendly dispensers. Head down to the Daffodil Restaurant, conveniently on-site, and enjoy meals created with a focus on ingredients that are organic and sourced locally. You will also find a selection of wines from California vineyards on the wine list.
You deserve to have a fabulous vacation every now and then – and if what you want is to vacation at a luxurious hotel in Miami overlooking the Atlantic Ocean, then, by all means, you should have it! 1 Hotel South Beach can give you that and ensure you're staying true to your "eco-friendly hotels only" oath. The hotel features 10 elegant suites with distinctly eco-conscious features – and trust us, this hotel takes sustainable to a whole new level. The most obvious things you will notice as you walk into one of their suites are the live-edge oak table, reclaimed driftwood walls, natural fibers, glass terrariums and wooden tile floor. What you don't see but will definitely experience when you wake up refreshed the next day are the HEPA air filters and organic bedding on custom hemp-blend bed on an oak platform – just what sweet dreams are made of. Even the ionic hair dryer and the ironing board are eco and the hangers are made of recycled paper at 1 Hotel South Beach!
If you're going to Hawaii, one of Earth's finest creations, let it be with a guilt-free conscience. Hawaii's first LEED-certified resort, Andaz Maui at Wailea Resort has a solar hot water system, motion-sensor lighting controls, and low-flow plumbing fixtures. The hotel has integrated sustainability and green practices into its everyday functioning – from recycled wine bottle glassware to a food hydrator in the kitchen that is used to compost food waste which is then used in their gardens. The hotel also offers on-site dining that focuses on regional cuisines created from seasonal ingredients.
Now that you know the best ways to celebrate two great causes that fall in one great month, the only question that remains is – where will you go on your next eco-friendly vacation?