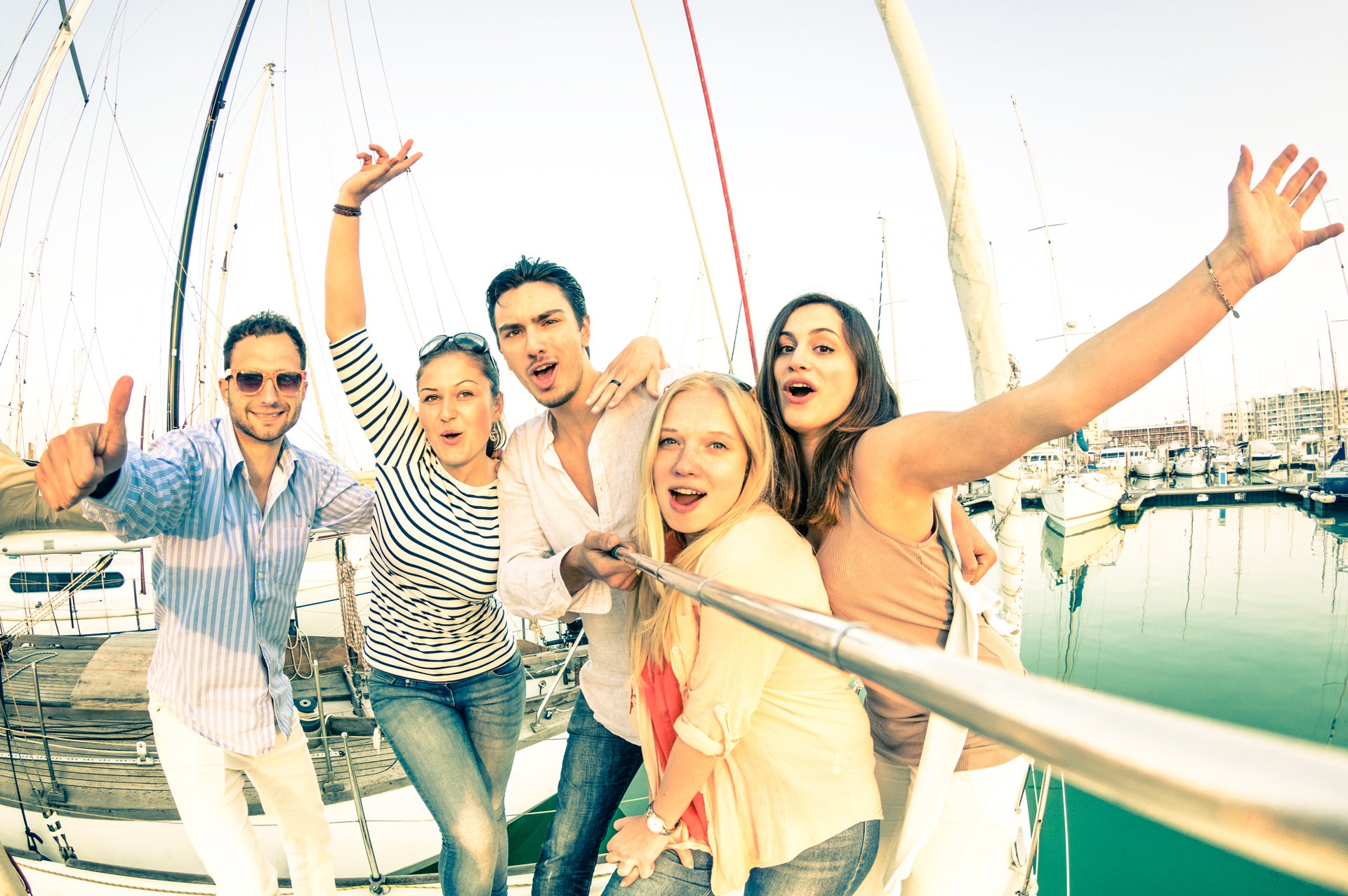 Suiteness BlogThe Best Stays For Spring Break TravelWritten by Divya MulanjurPublished March 10, 2017
The only place to book connecting hotel rooms and suites. Here's how.
How to spring break in style
Spring break is here and we're looking at this year's hottest destinations in America. Take a look at the best options to stay together as a group and enjoy an amazing vacation for under $100/night per person.
Spring break in Las Vegas
Sin City is an obvious choice when you partying the focus of your vacation. It is always best to stay on the Strip to be close to the action, but there's always better deals off the Strip. For a full guide on what to do in Las Vegas, refer to our Las Vegas City Guide. In any case, these are top picks if you're looking for a nice place to stay together at a reasonable price. In fact, there are hardly any two-bedroom suites that offer 4 real beds to accommodate a big group. The suites below are a rare find.
The two-bedroom Carioca suite is a luxurious, spacious and economical option. It comes with 4 queen beds that can easily sleep a group of 8 and for a group that big, you might be able to get it for under $70 per person per night. That's a great deal for a luxury suite that has a living room, a separate dining area, 2.5 bathrooms, and a wet bar!
Another4-bed option, two-bedroom in Las Vegas (and one of our all time favorites) offering amazing value is the Bella + Bella suite at the luxury five-star resort, The Venetian Las Vegas. For under $70/night per person, you get to live like stars in a spacious suite that's easily one of the best for great value without sacrificing comfort and quality amenities.
Spring break in Miami
A certified luxury destination but with something for everyone, Miami has always been one of the top destinations for Spring break travel. Not necessarily the cheapest, but there might be options depending on what you're looking for. And for the best of what Miami has to offer, try this Miami City Guide.
A beautiful, functional two-bedroom suite offering views of Biscayne Bay and that can sleep 8 guests for under $70/night per person. Not only do you get to lounge in your own living room, the suite also comes with an offer to enjoy a complimentary signature YVE beverage from 5pm-7pm in the lobby.
Spring break in Los Angeles
If you're willing to spend a little bit more, then Los Angeles and the beautiful west coast is a great place to head to for spring year. Great weather all year round and a number of fun things to do make LA one of the top destinations for spring break travel every year. Our Los Angeles City Guide will help you plan your trip.
Los Angeles is an expensive city but if you look hard, you might be able to find some good-priced suites to stay together. The Executive Queen Suite at Chamberlain West Hollywood, for example, is a 4-star luxury hotel that offers a great stay for 4 people for under $100/night per person. The highlight of the suite is its glass-paneled oceanfront balcony that we know you'll love.
But if you're looking to splurge a little (say around $200 per person per night) to go for a more luxurious getaway in a Three-Bedroom Villa on the ocean front with a hot tub, kitchen, private garage and expansive balconies – then check out the gorgeous
Three Bedroom Villa at Terranea – LA's Oceanfront Resort
.
Whatever place you choose, we hope you have a lot of fun staying together without sacrificing privacy. Happy spring break – 2017!