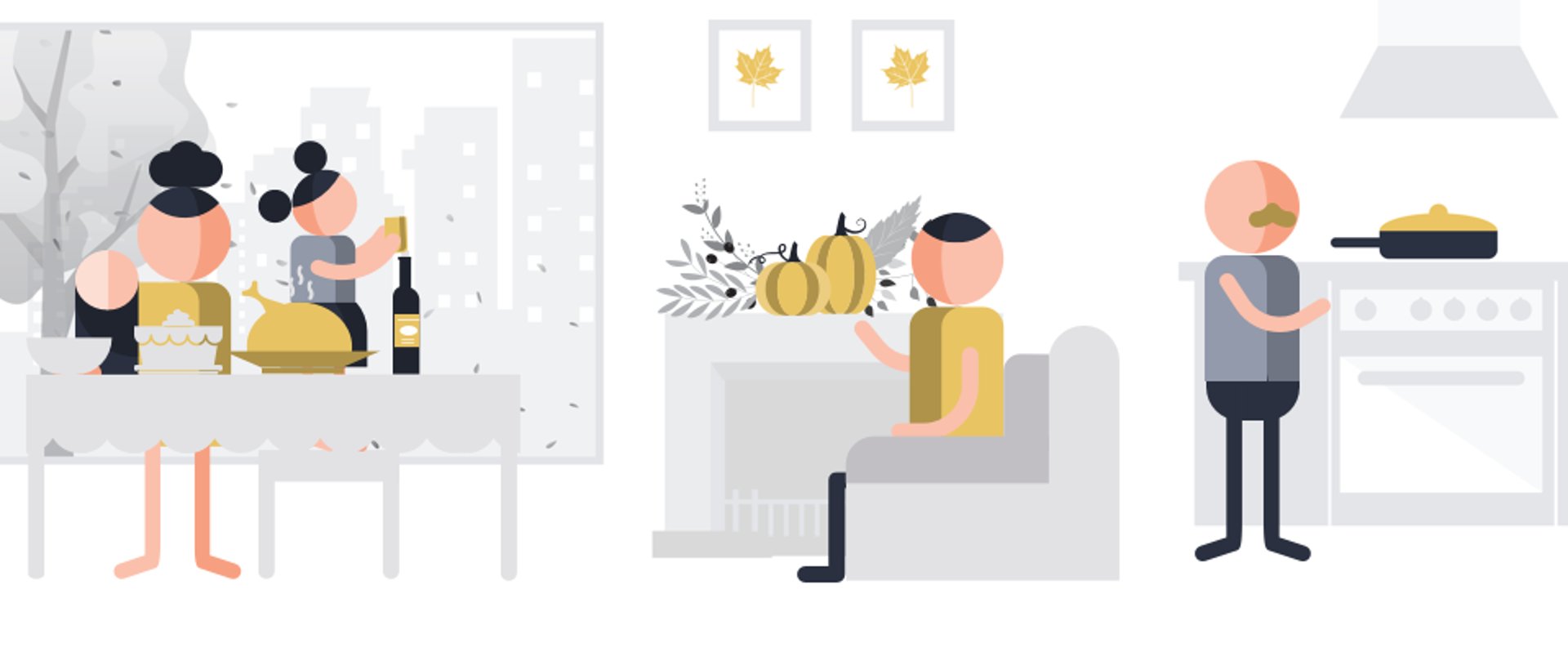 Suiteness Blog7 Useful Tips That Will Help You Save On Holiday TravelWritten by Divya MulanjurPublished November 2, 2018
The only place to book connecting hotel rooms and suites. Here's how.
It's the most wonderful time of the year, and you'd prefer to spend it with family and friends. But whether you're embarking on a tropical getaway to Miami or you're just trying to head home to New York, you need to get there first. And if you've looked up flights and hotels on various travel sites, you might have noticed the prices keep going up, up and up. If your budget is limited, that can be worrisome. Thankfully, there are still several ways to get holiday travel deals. Here are seven smart strategies to try.
1. Snag exclusive deals for holiday travel.
Even at peak holiday times, you can find terrific deals with hotel chains and resorts. And we're not talking about cut-rate accommodations: Even your favorite resorts may offer steep discounts that can go a long way toward maximizing your travel budget. Your best bet? Plan ahead and book as soon as possible so you can get the best deal available. Keep in mind some deals have certain stipulations, such as minimum night requirements. So read the fine print and make sure you know what the terms and conditions are. Here's a tip – sometimes a lot of really good rates might be non-cancellable. Look for advance purchase rate discounts that have a 48-72 hour full refund on cancellation.
2. Space out your payments.
Buying gifts. Entertaining. Splurging on meals out. The holidays are a busy time that don't always lend themselves to an abundance of funds left over for travel. One excellent way to ease the strain on your wallet is to opt for a financing option. For instance, Suiteness has teamed up with Affirm to offer reasonable payment plans, starting from 0% APR (visit link for T&C). Rather than dealing with a large bill all at once, you can space out your costs in a way that suits your budget. Best of all, there's no catch — you know exactly what you'll pay up front, and you can rest assured you won't be hit with changing payment amounts, late fees or penalties.
3. Book connecting suites for big groups.
Are you traveling with a crowd of family or friends during the holidays? One way to save big is to book a connecting suite for your entire crew. This type of accommodation features one or more bedrooms connected to a suite, so you have attached bedrooms and a shared space. This option is ideal in that it allows everyone to have plenty of privacy — yet makes it easy for the whole group to spend time together opening gifts, playing games and eating meals. Suites are also particularly ideal for large families traveling with young children who need to be near their parents.
4. Pick an off-season destination.
The holidays will be magic wherever you are — and some colder cities truly come alive during November and December. If you're looking to save money, consider booking a trip to London, Chicago or Boston rather than a tropical destination. Between enjoying holiday sightseeing, shopping at Christmas markets and taking in the Nutcracker ballet or the Rockettes, you might find there's a lot more to do than you'd think.
5. Book as early as possible.
Planning ahead is difficult. But if you already know where you'll be spending the holidays next year, put a notification on your calendar for as early as July or August and plan to look at flights and hotel deals then. Or better yet, set up a notification on Google Flights, which will alert you via email when the price goes down.
6. Do your research when booking flights.
You might need to use multiple travel sites to look for flights to get the best deal. For example, if you book with a third-party site, you might not snag as good a deal as simply booking directly with the airline. Also, look into one-way tickets. It may be cheaper to book two one-way tickets on different airlines, depending on where you are trying to go.
7. Enjoy a luxury "staycation."
Flights and crowded airports can be stressful over the holidays when everyone in the world is trying to get somewhere. If you don't want to deal with it, consider planning a staycation in a suite at a luxury hotel near you. You can order room service, spend time at the pool and just relax rather than rushing around. Plus, most hotels and resorts offer special meals and events your family will love.