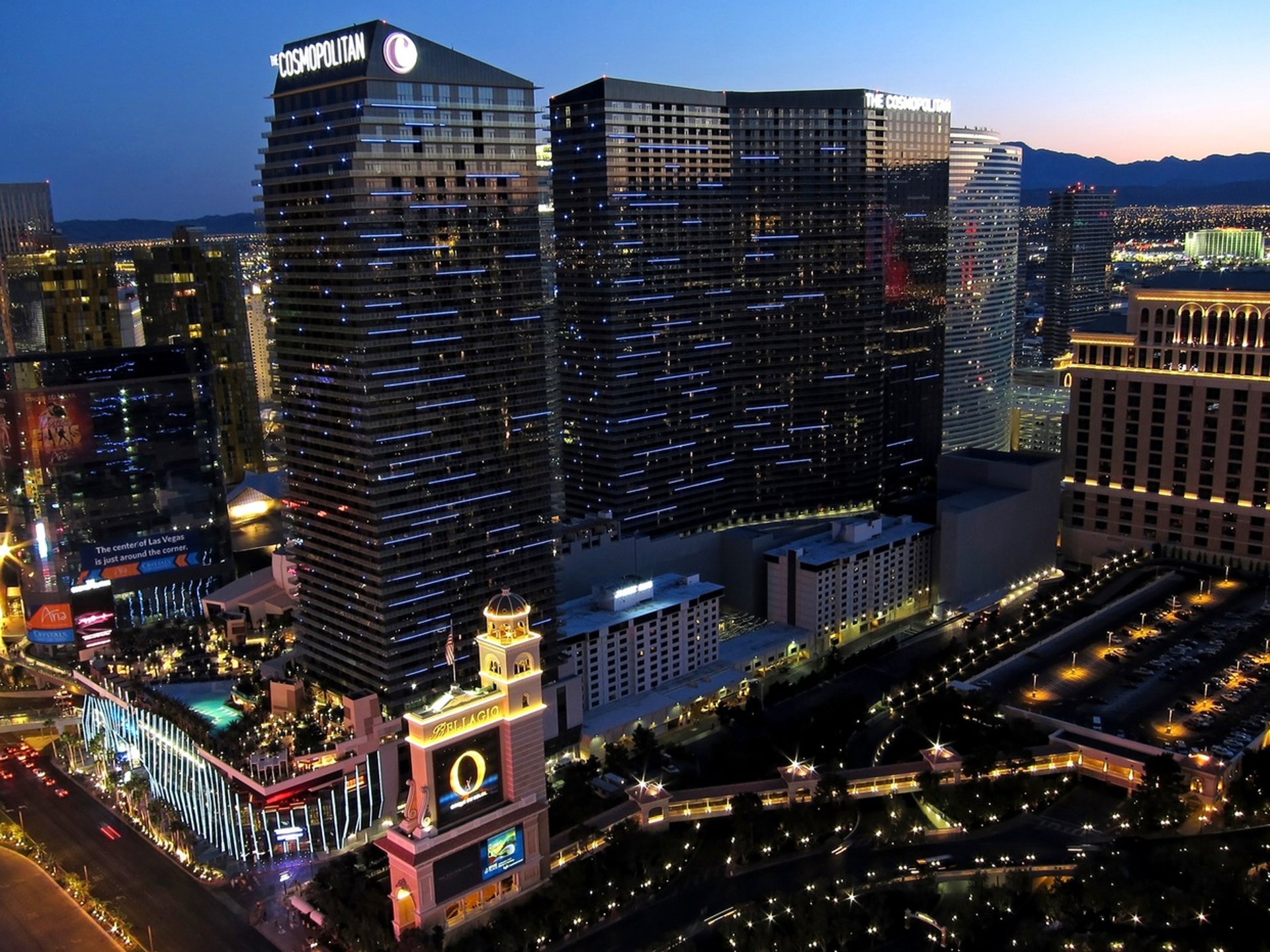 Suiteness BlogWhat to do with resort credit at The Cosmopolitan Las VegasWritten by Divya MulanjurPublished November 9, 2016
The only place to book connecting hotel rooms and suites. Here's how.
The Cosmopolitan of Las Vegas is one of the trendiest hotels on the Strip. With spacious suites that are luxurious and modern, it is no surprise that its suites (like the Three Bedroom West End Penthouse) are some of Suiteness' best sellers. Suites with 1, 2 or 3 attached rooms, long  wraparound balconies that overlook Las Vegas landmarks, private pool access, private Jacuzzi – just some of the high-end amenities that you can enjoy when you book a suite at the Cosmopolitan. As a luxury resort too, the Cosmopolitan is impressive, with a bustling Casino, restaurants that satiate both a high-end palate and casual bite, and lounges & bars that have perfected mixology. See a deal for some resort credit at the Cosmopolitan? Take it, because there's plenty to do, and here are some suggestions.
Where to spend your resort credit at the Cosmopolitan
Estiatorio Milos at The Cosmopolitan Las Vegas
Chef Costas Spiliadis owns Estiatorio Milos where he offers a farm-to-table culinary experience that's fresh and flavorful. The fine dining Greek restaurant is reputed for its simply cooked dishes, so as to preserve natural flavors and textures. Use your resort credit to enjoy a carefully crafted meal in a stylish glass-enclosed, terraced dining areas like the platter of meze or the juicy, charbroiled octopus.
The Chandelier at The Cosmopolitan Las Vegas
The Chandelier Bar is an architectural wonder, a cocktail haven, a laid-back but sophisticated lounge and a nightlife playground all rolled into in. Three levels of different bar experiences await behind a shimmering veil of luminous crystals with the best at the lounge level where guests enjoy signature cocktails and drink in the many magical views from the top. Spend your resort credit on an extra round of drinks and order the Forbidden Fruit for an apple infused cocktail, the Infinite Playlist – an upgrade over the classic Old Fashioned, or the Verbena for a kick of lemon and ginger.
Jaleo at The Cosmopolitan of Las Vegas
Culinary mastermind José Andrés brings authentic Spanish tapas to the award-winning Jaleo at the Cosmopolitan of Las Vegas. Use that extra money you scored to enjoy the most luxurious cured meat in the world – Jamón ibérico de bellota, an acorn fed pork from Spain or trying the famed Paella at Jaleo.
BOND at The Cosmopolitan of Las Vegas
The Chandelier stuns with its amazing cocktails and visual spectacle. But the BOND is trendy, vibrant and like a high-tech Casino bar with bright LED lights and energizing house music. Pop in for a Bridget Jones, a mango chutney accented Bellini while you step away from the table games.
Rose. Rabbit. Lie at The Cosmopolitan of Las Vegas
Rose. Rabbit. Lie is a reinvention of the modern supper club with three bars, a restaurant, live music and performances. House favorites include American classics that are taken and given a twist to surprise the taste buds. Get a table at Rose. Rabbit. Lie to use your resort credit at the Cosmopolitan on the Caviar Tacos, Oysters Rockefeller and more.
Vesper Bar at The Cosmopolitan of Las Vegas
Right from its name, down to the signature drinks, the Vesper bar exudes class and charm. A gorgeous contemporary setting with walls of mirrored tiles, glass top tables, and ornate cabinets greet a parched guest. The cocktail menu is rotating, but never fails to impress. Wine and beer are also available.
Here's the full list of bars and lounges and restaurants to use your resort credit at the Cosmopolitan of Las Vegas.