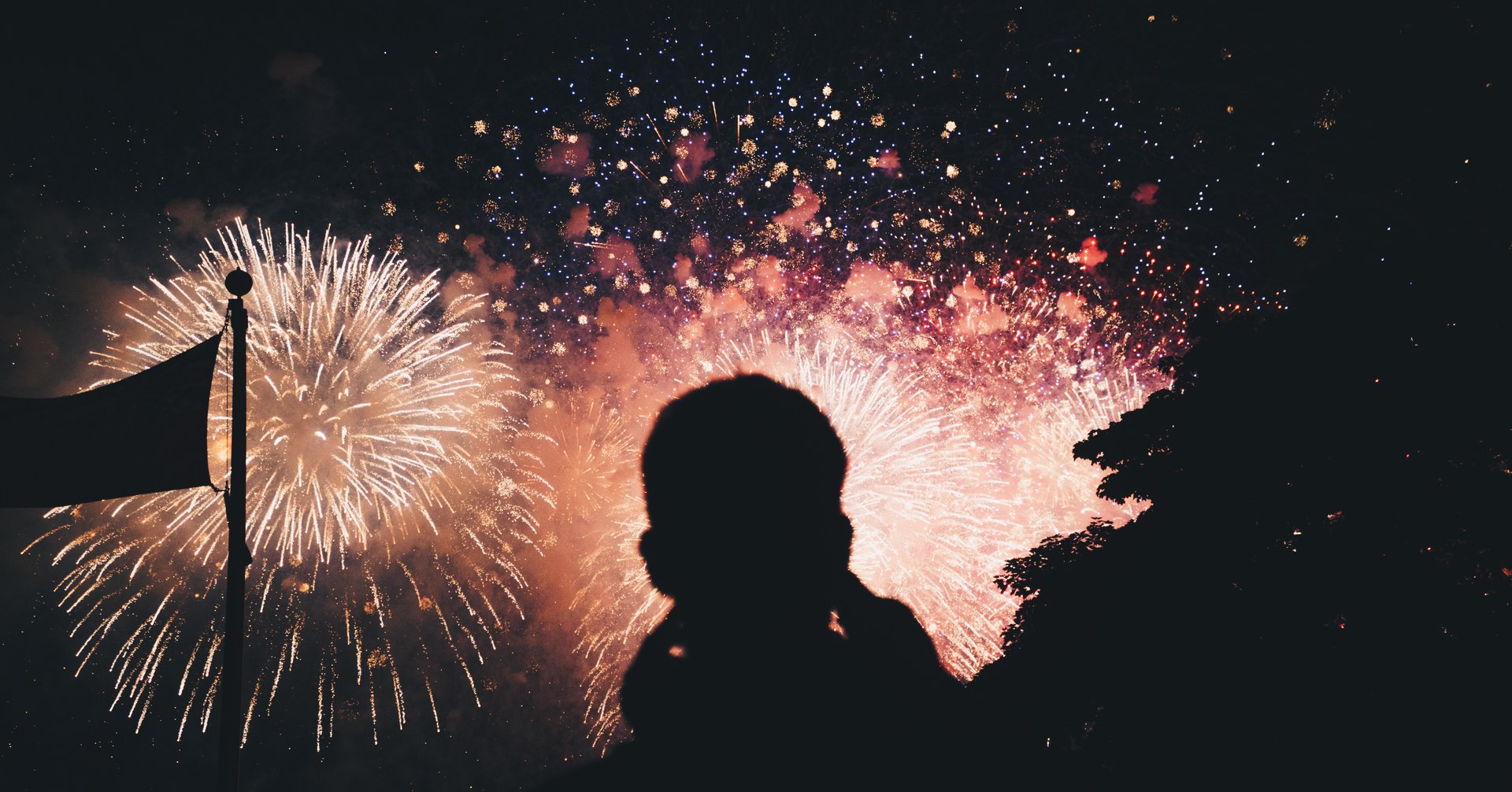 Suiteness BlogStellar Places to Stay in USA to Catch July 4th FireworksWritten by Divya MulanjurPublished July 3, 2018
The only place to book connecting hotel rooms and suites. Here's how.
If you've planned a quick getaway with the family for Independence Day, your choice of hotel for this most patriotic of American holidays is important. Here are some of our special picks: They all cater to families with children as well as pets, and offer a unique brand of luxury that is infinitely appealing, as well as great locations and stunning views. Remember, there is no age limit on the wide-eyed wonder of July 4th fireworks!
Boston — The Freedom Trail
XV Beacon: This luxury boutique hotel with only 63 rooms is a delight, from contemporary interiors to its marble staircase and original caged-glass elevator. In this completely-updated Beaux Arts building. enjoy the convenience of a location only minutes away from the Massachusetts Statehouse and other historic sights in this cradle of liberty. Service and attention to detail are hallmarks of this hotel: There's a superb art collection, and in-room dining features separate menus for kids and dogs! Head to the superb rooftop deck not only for city views, but also for a superb front-row seat for the July 4th fireworks display.
The Liberty: Step into the hotel today and it's hard to believe that it was a jail until 1990. A central courtyard extends 90 feet up from ground level and the mid-19th Century building is uniquely beautiful as well as historic. As a luxury hotel with 298 rooms and suites, there are still hints of the storied past, from preserved jail cells in the restaurant to the original catwalks surrounding the atrium. Situated at the foot of Beacon Hill, the hotel is convenient to Boston Common and shopping, dining, business and entertainment centers. Great views of the city, the Charles River — and the fireworks — can be yours here.
Taj, Boston: With a coveted address at Arlington and Newbury Streets, The Taj Hotel overlooks the Boston's Public Garden with its swan boats, and is adjacent to Boston Common, making it a perfect location for family vacations as well as for adult getaways. With 44 spacious suites, each with its own fireplace, this is the kind of hotel that caters to personal needs, from arranging special dining or concert reservations to offering play experiences for children. Book a higher-floor suite or room on the river side for fireworks views.
New York — America's Heart
Hotel on Rivington: This engaging modern hotel on New York's Lower East Side is a find, both architecturally and because of its chill vibe, great views, and proximity to some great neighborhoods, including Little Italy, SoHo and the East Village. You'll be riveted by the vistas beyond floor-to-ceiling glass walls and entranced by a full menu of special services, including fitness packages and customized walking itineraries. Special for the 4th: A rooftop party that will give you the best view in town of the red, white and blue celebration.
Hotel 50 Bowery: A 21st-floor lounge and gathering spot is where you'll want to be for views any day of the year. The fireworks party should be spectacular! Known as The Crown, it's only one of many attractions at this hotel. The chic hotel believes in "joie de vivre," and takes inspiration from its location in the heart of historic Chinatown. There are two outdoor terraces and comfortable indoor seating –the perfect antidote to city hustle. Each guest room and suite boasts the same luxurious calm, with abundant art and amenities. This is a hotel you'll want to return to again and again!
Ravel Hotel: If you're looking for something out of the ordinary, a stay at this Long Island City Trademark Collection Hotel willl be a choice to exceed expectations. Located adjacent to the Queensboro Bridge, The Ravel is a novel alternative. You can easily get to the streets of Manhattan, but chances are you'll savor the view of the skyline from the hotel pool, sip a cocktail and enjoy your dinner with a view of twinkling bridge and city lights, and bask in the quiet luxury of your distinctively-furnished room. Penthouse 808 Restaurant serves up Asian fusion fare, and the rooftop lounge is a perfect place to eat, drink and enjoy the dynamic view as well as the fireworks.
   Oahu, Hawaii
Ala Moana Hotel, Honolulu: A landmark high rise situated next to the world's largest open-air shopping mall, this hotel is special no matter what you hope to find. Stunningly beautiful, with rooms that boast either mountain or ocean views, the Ala Moana is a great city hotel, the epitome of luxury, service and vacation ambiance. With an onsite pool and expansive deck, fitness center, superb steak, and seafood restaurant and a casual cafe, you might not even want to leave the grounds. But when you do, you'll find it easy to visit the Pearl Harbor Memorial or the Polynesian Cultural Center. Then, as the fireworks explode over the water, you'll be happy you chose this hotel!
Turtle Bay Resort, Kahuku: Situated on the coast, in a prime surfing, snorkeling and dining area, and voted as a top Hawaii choice by Conde Nast readers, Turtle Bay Resort is one of those truly special destination resorts. Whether you go for just a few days or for an extended vacation, it offers the ultimate in pampered relaxation, but you'll never feel isolated at this 800-acre coastal property. Be as active or as reclusive as you choose, but don't miss a beachside view of July 4th fireworks as they light up the night sky!
No matter where you travel, over the 4th of July and throughout the year, look to suiteness. com to fulfill your dreams.