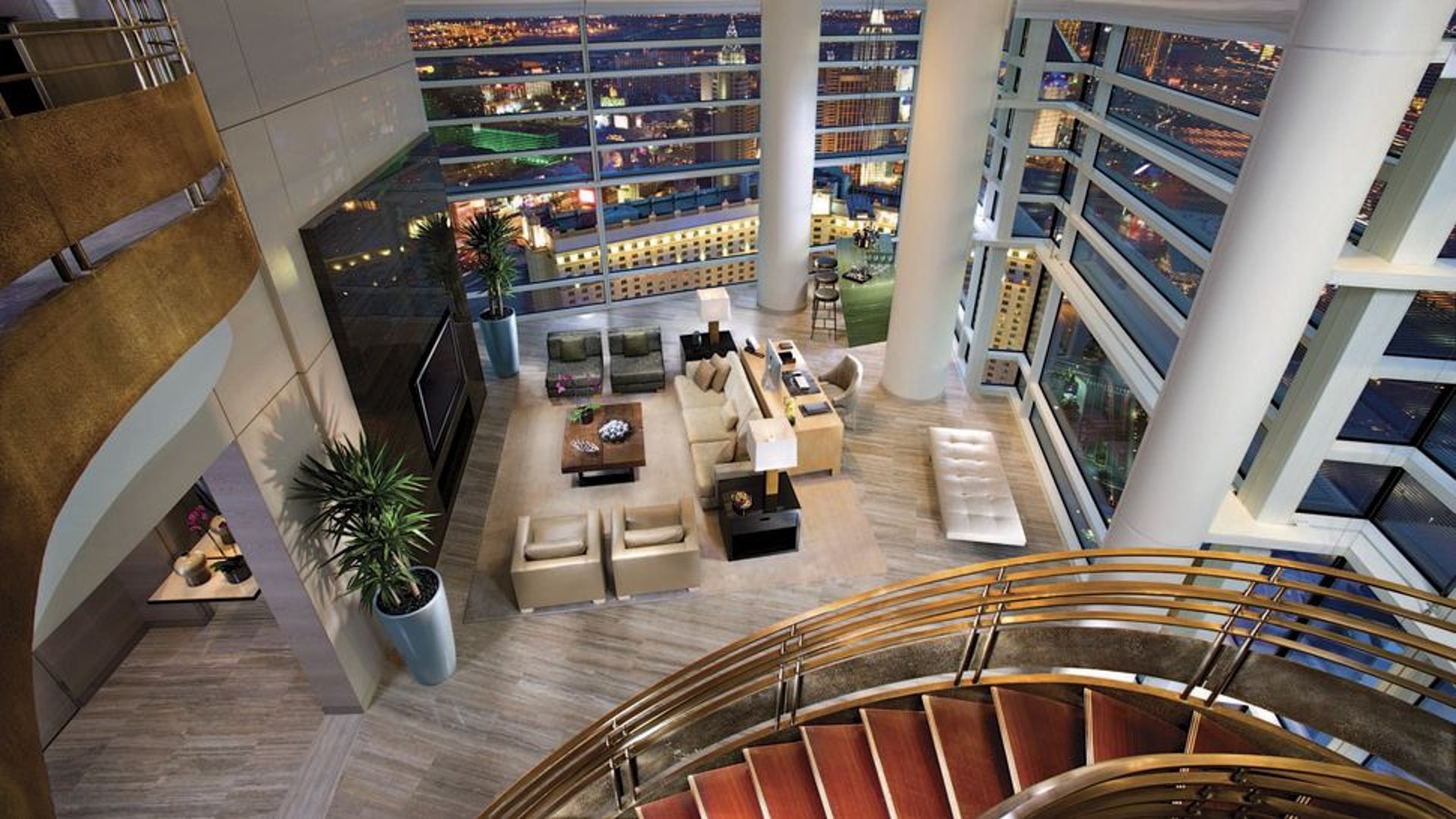 Suiteness BlogNew Multi-Room Suites, Only Through SuitenessWritten by Divya MulanjurPublished November 5, 2015
The only place to book connecting hotel rooms and suites. Here's how.
Are you thinking about planning a group trip to Las Vegas soon? Chances are you've been having some trouble finding multi-room suites big enough to fit your entire group. The fact is, most online travel agencies don't offer these types of rooms, but luckily we have exactly what you're looking for.
Suiteness Multi-Room Suites
Imagine having an amazing multi-room suite for you and your group with a spacious gathering area, separate rooms and the ability for everyone in your group to have their own beds. That's right, no more cramming into a small one bedroom and sleeping on the floor. With our new multi-room suites you'll be able to enjoy the extra space and know that you'll have a comfortable and enjoyable experience.
Suiteness is currently the only place where you can book these multi-room suites online. We've built the logic to create suites specifically tailored to your your group size and budget helping connect you with the best suites in Las Vegas.
With over 200+ room types available, and nearly every hotel on the strip we promise that we'll have the right suite for you and your group.
What's included with our suites?
Along with our excellent selection of exclusive suites, we also offer some great perks for our members with free airport black car pickup, dedicated concierge services and member discounts. With some of our suites we also offer complimentary entry to local clubs or hot spots, or even priority reservations at top restaurants in the area.
If you're looking to go above and beyond the typical Las Vegas experience we can help with that as well with our dedicated concierge services. Stock your bar, arrange catering for parties or set up activities around town. Whatever you need we can help arrange.
To find out more about our services and see our selection of multi-room suites make sure to check out Suiteness.com