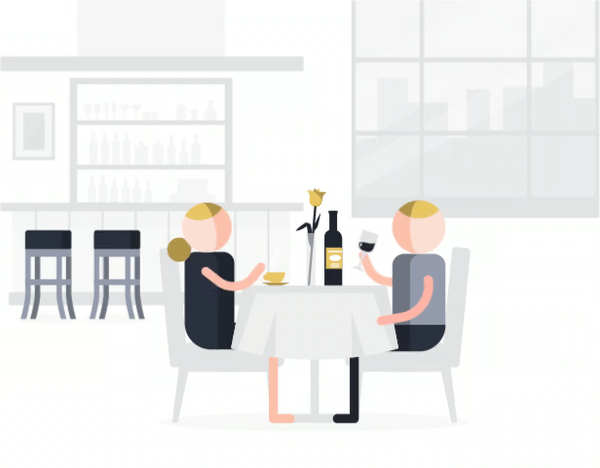 Suiteness BlogHotels with 24 Hour Room Service For a No-Chore VacationWritten by Allison KiolbassaPublished August 7, 2018
The only place to book connecting hotel rooms and suites. Here's how.
So this is not your idea of a perfect vacation: Mom Spends Beach Vacation Assuming All Household Duties In Closer Proximity To Ocean. But hey, hunger can strike anytime (especially on vacation). 24 hour room service is what we call an essential luxury, and these hotels have you covered (and with no late night surcharge!)
Las Vegas hotels with 24 hour room service
This is the hotel to stay at for a trendy escape while you enjoy the Vegas nightlife. The Cosmopolitan of Las Vegas is filled with posh designs, private suites, dancing fountains and a 100,000 square foot casino. The on-site dining is one of a kind with incredible brunch options and so much diversity you'll rarely need to leave the property.
A classic Vegas escape, the Venetian is full of places to explore and there will never be enough time to cover it all. The sensational feel and beautiful views are nothing compared to the wide variety of food and incredible service. You can enjoy the many pools and also an incredible meal from your bed.
New York hotels with 24 hour room service
If you're looking for a warm and welcoming space in New York City, Ace Hotel is the place to be. The rooms are comfortable, the employees are kind, and the coffee shop is top tier. If you are someone who needs coffee 24/7 you will be thrilled to find that Stumptown has coffee available all day and all night to accommodate your needs.
11 Howard is the perfect escape from the bustling streets of New York with original artwork and a quiet library you can escape and enjoy a book. The location is great if you want to enjoy SOHO, Little Italy, and Chinatown while also having a wonderful hotel to go back and relax after all of your exploring.
This hotel is in a prime location with everything only a short walk away. You can enjoy all the scenic parts of NYC while also enjoying the late night atmosphere. Being in the city that never sleeps means there is always something to enjoy and that includes 24/7 room service after a long night checking out the local museums and parks.
Miami hotels with 24 hour room service
This incredible hotel has a little bit for everyone. With adult only pools, family friendly lounges, and stunning views – it's simply the cherry on top of the cake that their room service is also incredible. You can enjoy a breathtaking view and delicious food all from your modern and comfortable room.
This hotel is stunning for everyone on the trip, with interactive water options for kids and poolside bars for the parents. You can also enjoy endless amenities on site such as spa services and special amenities within the many pools including private cabanas. After a long day at the resort, you can head back to your incredible room and enjoy the excellent room service.
If you are looking for a prime location to enjoy South Beach this is the place for you. You are nearby the trendiest clubs, restaurants, and the most sought-after shopping in the area. You can enjoy the rooftop pool lounge and the nearby beach but after a long day, the best part will be having food delivered to your room.
Chicago hotels with 24 hour room service
If you are a night owl this is the Hotel for you. Nearly every amenity is available 24 hours a day and you can enjoy an apartment-style suite during your stay. Your stay here will feel like a stay-cation because you'll feel right at home with a private bedroom and living room.
Thompson Chicago offers modern design and stylish spaces with a stellar view of the city. Enjoy a variety of styles when it comes to suite preferences and endless amenities that not only include 24/7 room service, but also 24/7 business center, fitness center, and front desk.