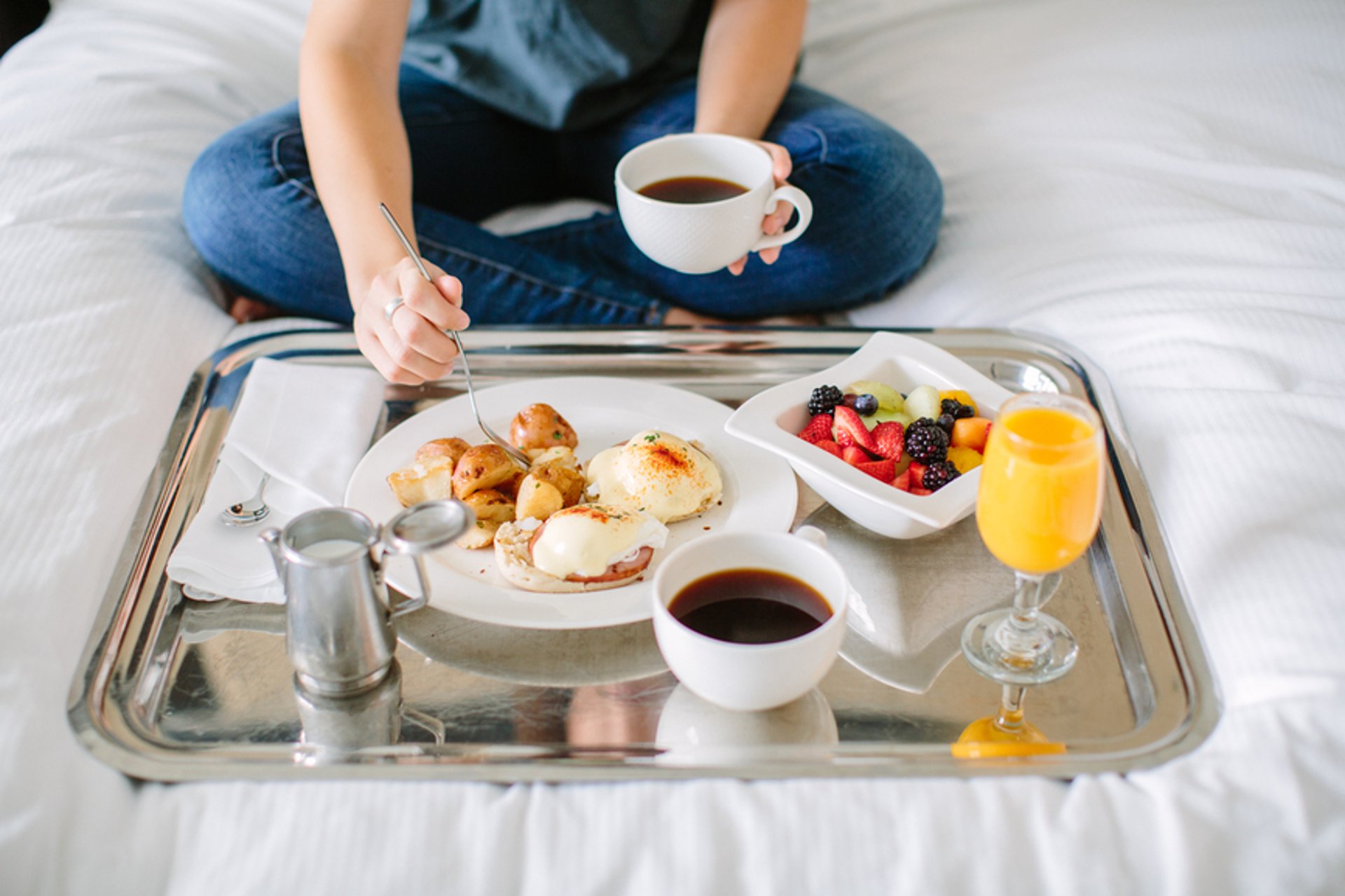 Suiteness BlogHotels vs. Airbnb: Why Risk Your Vacation?Written by Divya MulanjurPublished February 25, 2016
The only place to book connecting hotel rooms and suites. Here's how.
Hotels vs. Airbnb
Over the past several years a lot has been said about "disruption" within the travel industry, and with good reason. Companies like Airbnb have forced their way into the market and disrupted the way people think about travel. The introduction of their vacation home rentals made travel to areas of the world more affordable and accessible than ever, making everything in travel great… well, kind of? Though Airbnb prides itself in providing cheap and easy travel alternatives, when it comes to comfort, privacy and service, it often falls short.
Changing the way we look at travel.
Travel has changed significantly over the past several years. We're no longer tethered to the options that limited us before, finding deals is easier than ever and the very idea of how and where to stay has been fundamentally changed. This is where Airbnb has made their biggest strides providing people with cheap and easy solutions to travel.
In a lot of cases these travelers these days are looking for something a bit different, cheaper and more communal. While Airbnb can provide a lot of these things, they often fall short on the quality of the experience and services provided.
The problem with Airbnb.
Even though the majority of the AirBnb hosts are vetted, you never fully know what you're getting yourself into until you arrive. This uncertainty coupled with misinterpreted information and generally deceiving online descriptions can all add up to a nightmarish trip.
It seems that the more travelers start to use Airbnb, the more we see the effects of its inherent flaws. Take our founder Robbie for example. Robbie had planned a weekend getaway with a group of friends for a friend's bachelor party in Scottsdale. When booking the rental everything seemed to be in order from the description: close to downtown check, enough beds for 10 people check, heated pool check. But upon arriving, the group finds out the house is farther away than originally described, the beds are wet from a leak in the roof, the pool isn't swimmable due to equipment problems and there's a sewage leak stinking up the whole house. Since the group arrived later in the evening they had to wait the night until a plumber could show up in the morning to help fix the leak and sewage issues, meaning the group had to stay in this stinky damp house all night.

It's clear that this is quite a hellish experience when it comes to vacation rentals, and in most cases this is fairly over the top in terms of a bad experience. But what it really comes down to is the unknown experience of trusting a complete stranger with your vacation. It would seem that the incentives for the hosts are not entirely in the same interests as the people who plan on staying there.

Take our friend Jake's story for example. Jake had planned a romantic getaway with his significant someone for a weekend in Tahoe. Only to find upon arrival that his space was going to be shared with a family and young child. To make matters worse, their room shared an adjoining wall with the child and the door was directly across from the parents room. Needless to say this doesn't exactly make for the most romantic stay. Being woken up at night by a screaming child, communing awkwardly in a shared space with the family and feeling uncomfortable at all times is not the way anyone should spend a romantic getaway. When chatting with the family Jake found out that they rent the spare room as a supplemental income and weren't at all interested in creating a great travel space for those who rent it.
Airbnb's problem with service.
Though Jake's AirBnB encounter was relatively subdued compared to that of Robbie's and other notable AirBnb horror stories, it does raise a similar question: where do the host's interest lie? For a vast majority of Airbnb hosts, they see renting out their homes or extra rooms as a way to make an extra buck. Though it's a very viable option for people to make some extra money and allow others to travel, it does take away from the overall experience of those who stay there. Of course hosts are going to over embellish their descriptions, of course hosts are going to create fake positive reviews and of course they're going to do the bare minimum to get by, the whole system is setup to reward the ones that do so.
This gravitation to the bottom line is what creates terrible experiences, misinformation and unfortunately what ruins trips for a lot of unassuming travelers. The fact remains, with the sharing economy you really never know what you're getting yourself into. When taking a trip though a vacation rental service you're taking a gamble on your experience, there are so many intangibles that are impossible to gauge until you get there, and by the time you do it's too late.
If only there were a place that was centrally located, devoted to the highest caliber of customer service and held to specifically the highest standards so that your trips aren't be a gamble… Hmmmm, if only such a thing existed…
The Hotel Experience
When it comes to your vacation what you want is service, you want to know that no matter what happens you'll be in covered and taken care of. This is the major advantage that the hotel industry has and something that quite often goes overlooked in the grand scope of trip planning. Today people are focused on finding the best experience for the lowest price, but often these two aspects are not symbiotic. In fact many of the redeeming qualities of Airbnb such as space, value and communal living can also be found in the hotel industry.
The Suite Life
Travelers seeking the experiential and communal aspect of travel have lately gravitated towards of booking a vacation rental. From first glance it makes sense, the online process has made this extremely easy for everyone, but still it has fundamental issues when it comes to service and privacy. But what if you could have it all, communal space, centrally located and amazing service that's all built into the cost.
With hotel suites you get exactly that. Not only do you get the ability for space and a communal environment but you also get the service you expect while knowing you'll be located in the best parts of town. In the past hotel suites often carried a connotation of being only for the rich and famous. While these suites cost more than your average room where you really find value is in the services and amenities provided.
When you're on a trip you don't want to worry about hidden costs and risking your vital vacation days on a strangers spare room. When you book a suite, you don't have to worry about any of that, the hotel has you covered for any situation, any request you might have, and on top of all that you know that it's all included in the cost of the stay. No hidden fees and no last minute surprises that ruin your trip.
The Problem With Hotel Suites
The problem with hotel suites is the connotation surrounding them and the archaic fashion in which you book them. For years hotel suites have been thought of as exclusive inventory only reserved for celebrities and the elite. The process of booking a suite typically takes several phone calls and a lot of shopping around. This shroud of mystery, elitism and expense has kept travelers at bay over the last several decades, that is, until now.
The Solution
The introduction of Airbnb and other vacation rental services has made hotels look for new and innovative ways to book their unused inventory. The old ways of booking rooms and suites at hotels just aren't doing it anymore and sites like Expedia and Orbitz don't offer the best in terms of hotel inventory. Finding a service that helps cater to the travelers looking for more in their experience is essential to the hotel industry. With the introduction of Suiteness — a new dedicated platform for booking suites, penthouses, bungalows and other luxury accommodations — hotels now have the ability to fill their unused rooms.
At Suiteness we allow travelers to browse each city by suite allowing them to find the perfect setting that works for them. By housing their entire collection in a simple elegant manner through our website you're able to directly engage and check out the best suites available without ever having to pick up a phone. On top of that we provide the only platform for booking connecting rooms for suites allowing you to have your entire group to stay together.
At Suiteness we also offer a dedicated concierge to help you in anything you may need while on your trip. If you need to set up an airport pick up they have you covered, need a reservation at your favorite restaurant we got it, need your in suite bar stocked with a particular type of alcohol, we have you covered. On top of all that, we personally curates every suite and hotel hosted on their site to insure you have only the best experience while staying there.
So when you're looking to book your next vacation or getaway, why risk it on a vacation rental when you can rest assured you'll be taken care of in a luxury suite.