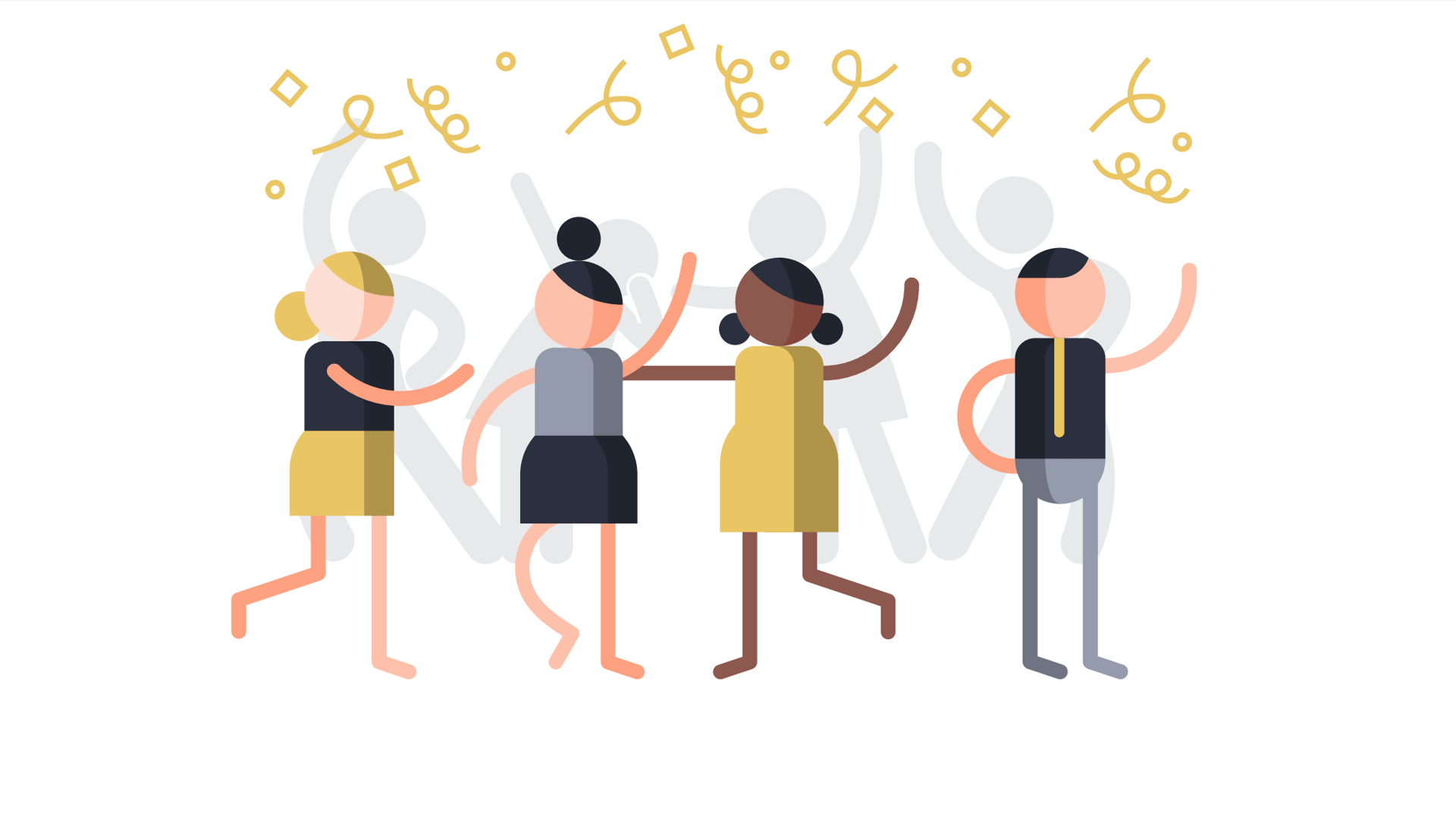 Suiteness BlogGroup Travel Hack: How To Stay Together With Friends For LessWritten by Divya MulanjurPublished May 14, 2018
The only place to book connecting hotel rooms and suites. Here's how.
Bachelor party, bachelorette weekend, milestone birthday, girlfriend getaway –  we'll take any excuse to plan a getaway with friends. And we want to let you in on a neat little hack that will help you spend less for a massive upgrade, spend more time hanging out with your besties, and spend less time planning your itinerary.
Stay Together
As much as we all love our friends and family, no one likes to be crammed up in a small hotel room with too many people and too few beds (or bathrooms).
When it comes to accommodation, you probably would book a vacation rental so you can stay together for as long you can during that much-awaited weekend and put up with the creepy host who 'checks in' on your group way too often. Or maybe you would block a bunch of rooms at a hotel and be ok with calling it a night early to get back to your own separate rooms. Yawn.
But there is another option that most people don't often think about – a hotel suite. And no, it is not as expensive as you might think – especially for groups of four or more. And yes, it does matter where you stay – just ask anyone who has had their birthday weekend ruined by a leaky Airbnb toilet.
The Hack: *drum roll* Connecting Suites
Connecting suites are suite configurations where more than one bedroom is connected to a common living area of a suite. So you get a private common area to meet up and entertain, and multiple bedrooms that connect to it with private doors. That's a lot of room to be together, and additional rooms to enjoy some privacy when needed. Plus, it is much more affordable than a typical multi-room suite. 
Right now, Suiteness is the only place you can book a guaranteed connecting suite online. You see, most hotel suites are built with an attached room or suite that has a separate private entrance. Sadly, traditional hotel reservation systems are outdated. So while these suites and rooms were attached, they could only be sold separately and never together as a connecting suite – so you would have no idea of what you're getting until you checked in. And just like you, we're not fans of nasty surprises.
Benefits of Connecting Suites
Where do we start? When was the last time you found a hotel stay that could accommodate 8 people where you didn't have your nose under someone's underarm in the middle of the night? Connecting suites give the space and privacy that people love in a vacation rental, with the amenities, service, and safety of a hotel. And they are much more affordable than you might think. 
For instance, the median price per night per person for a connecting suite in a 4 or 5-star Las Vegas hotel is $80. Here's an example of one of our best-selling connecting suites to give you an idea of the kind of space and comforts you can get to stay together: Bella Suite + Bella Suite at The Venetian Las Vegas. We've seen large groups of eight or more snag a two-bedroom luxury hotel suite on the Strip for under $500 – and that's weekend pricing.
If you have questions or would like to see some more options like Bella Suite + Bella Suite above, you can make use of Suiteness' free concierge service. The Suiteness Concierge is a team of real people available 24/7 to help you plan your trip. That means, starting with finding you the right stay based on your trip requirements to booking airport transport, show tickets, champagne on arrival, restaurant reservations – anything and everything! Click on the chat window on the bottom right to get in touch with a concierge.