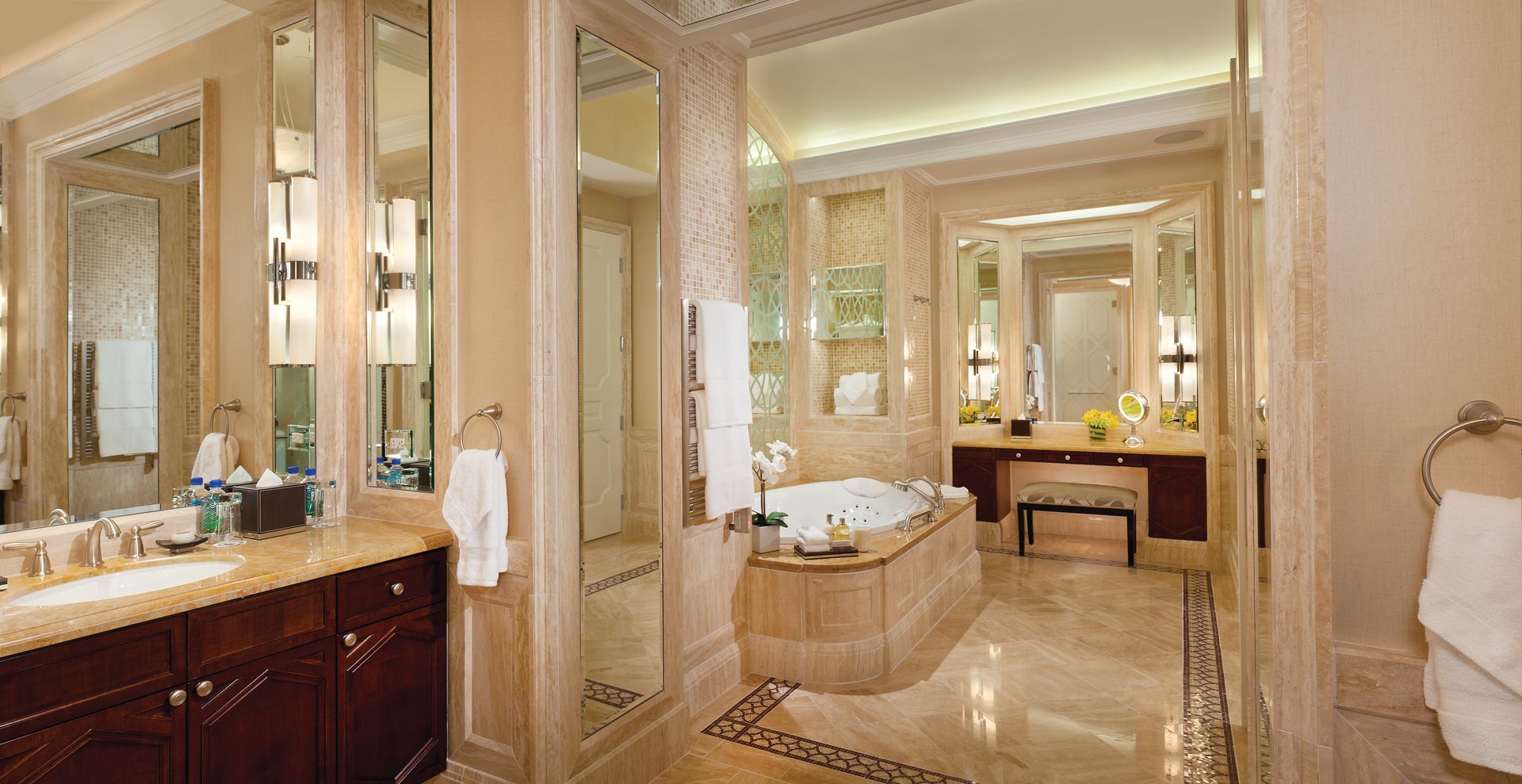 Suiteness BlogHotel Customer Service Gestures For An Unforgettable TripWritten by Divya MulanjurPublished June 23, 2016
The only place to book connecting hotel rooms and suites. Here's how.
Hotel customer service that goes above & beyond to make you happy
No matter your opinion on monogrammed towels and stationary, you can't deny that personalized stuff adds a distinct air of luxury to any experience.  It makes you feel like your experience has been designed with you in mind, ready to cater to your every desire, including the ones you didn't even know you had. That's why many of the world's finest hotels offer lots of options for customization that will truly make your suite feel like a home away from home. And that is the whole point of a suite anyway – sure it offers the space and privacy that you can't get in a cramped room, but suites come with hotel customer service – some standard, some personalized that can make all the difference.
Caesar's Palace is one of the most popular hotels in Las Vegas – and it is pretty obvious why. But did you know that when you book the Laurel Collection Penthouse in Las Vegas's Caesar's Palace, you receive a variety of incredible amenities, including a steam shower, full wet bar, and best of all, a VIP Manager? This man or woman will help you gain exclusive access to the city's best restaurants, bars, nightclubs, and more!  The VIP manager can also help with more routine requests, such as arranging transportation and childcare, and helping you obtain unique gifts to impress your travel companions.
The Butler's Pantry at the Langham London is another example we have to talk about. At The Langham in London, guests who reserve the elegant Sterling Suite enjoy several of these unique perks and customer service gestures.  We're talking a selection of international newspapers and magazines curated to your taste, and the Butler's Pantry, a kitchen that serves up all you favorite dishes on request.  Just ask, and you shall receive!
Perhaps one of our favorites in amazing hotel customer service examples is the one from The Peninsula Beverly Hills. Guests of the Grand Deluxe Suite in The Peninsula Beverly Hills can traverse the City of Angels in style.  You'll be able to choose your ride from the hotel's fleet, which includes options like a Rolls Royce, customized Mini Cooper S Clubmans, and other luxury vehicles. The best part about your sweet ride?  It comes at no extra charge!
There are some gestures that might appear small but can actually make a huge difference. Pre-loaded iPad and iPods at the Miami Beach Edition, for example. They treat to an iPod or iPad that's been filled with all of your favorite content before you even arrive.  Whether you like to listen to music, play a game, or read an iBook while lounging on the beach – the hotel has already thought about it. We love that!
Of course to unlock some of these specialty treatments, you need to be part of a program. But some of them are really worth it, like the Trump Attaché Program. So, when you stay in one of the luxury suites at Trump SoHo you have the option of participating in the Trump Attaché Program. Doing so gives you access to numerous perks that will truly make your vacation stand out. Children can received fun amenities like personalized business cards and milk and cookies, while adults will enjoy the chance to meet a New York Giants football player!