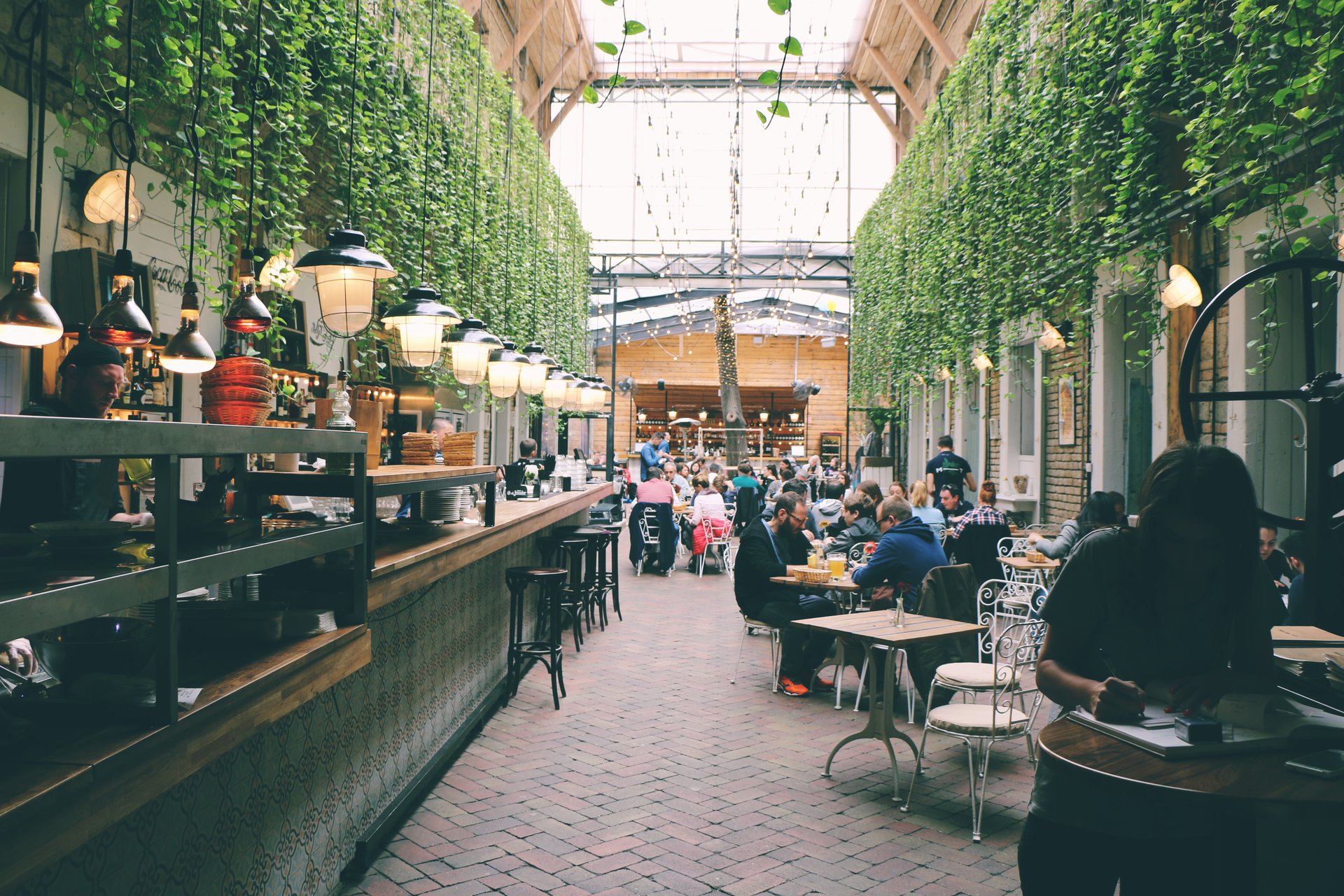 Suiteness BlogFood Halls in the United StatesWritten by Blaire McCoyPublished February 19, 2023
The only place to book connecting hotel rooms and suites. Here's how.
What are Food Halls?
Food halls have become increasingly popular in recent years as a new way of experiencing food. These culinary destinations, often located in urban areas, are essentially large, indoor spaces that house a variety of food vendors under one roof. From gourmet burgers to artisanal ice cream, food halls offer something for everyone, making them the perfect place for groups of friends or families to come together and enjoy a diverse range of cuisines. When I started to think of food halls, I certainly did not think of luxury, but experiencing these first hand has changed that. 
The Experience
Food halls are popping up all over the United States and even some internationally. What's really been really fun is to see that food halls do not mean what was once known as a cafeteria style restaurant. One of the most appealing aspects of food halls is the variety of options available. Instead of committing to a single restaurant, diners can choose from a number of different stalls, each offering a unique experience. This allows customers to mix and match cuisines, sampling everything from Mexican street food to Japanese ramen in a single sitting. For adventurous eaters, this variety can be a real treat, providing them with the opportunity to try new foods and expand their palate.
In addition to the variety of food, food halls also offer a unique dining experience. The atmosphere is often vibrant and energetic, with communal tables and a bustling crowd. Customers can interact with vendors, watching as their food is prepared fresh and to order. This creates a sense of intimacy and connection that can be lacking in traditional restaurants. Additionally, food halls often feature live music or other forms of entertainment, making them a popular destination for a night out.
Another benefit of food halls is their convenience. Since all the vendors are located in one space, diners can save time and avoid the hassle of traveling from place to place. This is especially valuable in urban areas where parking and transportation can be a challenge. Food halls are also ideal for larger groups, as everyone can find something they enjoy without having to compromise on a single restaurant.
Finally, food halls often prioritize sustainability and locally-sourced ingredients. Many of the vendors are small businesses that pride themselves on using fresh, seasonal ingredients from nearby farms and suppliers. This not only supports local economies but also reduces the environmental impact of food production and transportation. Diners can feel good about supporting small businesses and promoting sustainable practices while enjoying their meal.
Where can I find a Food Hall?
Food Halls are opening all over, take a look and if you need help finding one, give us a call at 1-855-260-7171. Bon Appetit!